'One of S'pore's greatest nature warriors': Subaraj remembered by many as an inspiration, voice for animals
SINGAPORE — Before they were married, the late iconic conservationist Subaraj Rajathurai, who died on Tuesday (Oct 22) at the age of 56, told his wife that two things would come before her.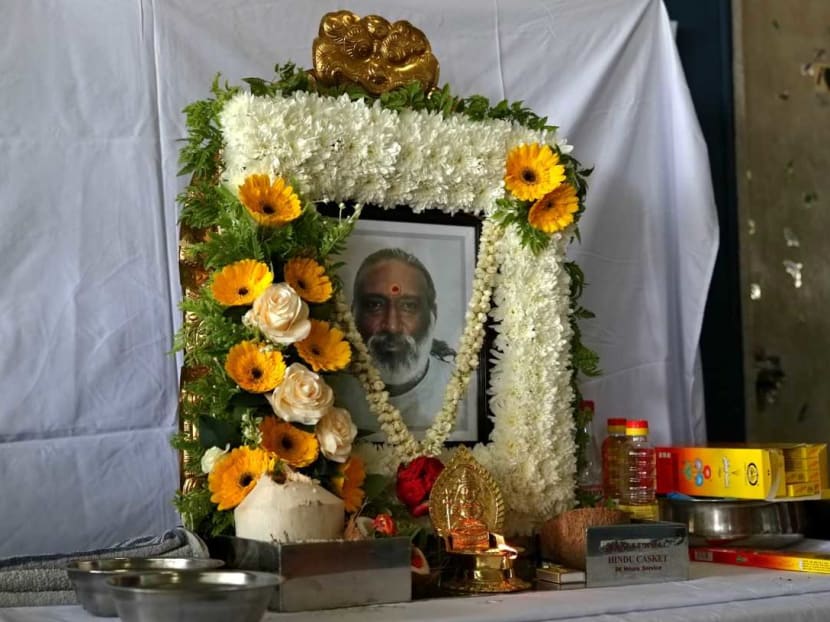 SINGAPORE — Before they were married, the late iconic conservationist Subaraj Rajathurai, who died on Tuesday (Oct 22) at the age of 56, told his wife that two things would come before her.
"Nature, first. God, and then the wife," said Mrs Shamla Jeyarajah Subaraj, 54, as she recounted fond memories of her husband of 25 years. The former nurse smiled as she remembered how the self-taught naturalist had asked her to marry him after just four dates.
Mrs Subaraj told TODAY in their Tampines family home on Tuesday evening that her husband's love for nature was so strong that every trip out of the country would be nature-based.
"The only non-nature (activity) we did was to appease me, and it was shopping," she said.
But she did not mind. His enthusiasm rubbed off on Mrs Subaraj, and they found themselves working together in Subaraj's Strix Wildlife Consultancy.
Mrs Subaraj said that her husband died after suffering from a heart attack at home on Tuesday morning. She last spoke to him during breakfast, but found him unresponsive in his room before noon when she went in to serve him lunch.
A funeral ceremony was held at the family home on Wednesday attended by at least 100 well-wishers before a cremation at Mandai Crematorium.
The veteran nature guide and wildlife consultant had a history of heart disease. His sister, Mrs Shamira Manoranjithan, said her older brother had a heart attack in 2014, and required "two or three" heart stents to be implanted.
The 53-year-old said Subaraj had been "very careful with his lifestyle" since, but still, he would experience occasional pains and discomfort.
"That's what happened two days ago. He went to the hospital and they (doctors) found that the heart was okay, but there was water in the lungs," she said, without elaborating.
'BORN WITH A LOVE FOR ANIMALS'
Mrs Shamira, who remembers Subaraj as being the protective older brother who "always had her back", said people had advised him to slow down.
However, he had told the senior bank officer that he could not. "He used to tell me: 'I am the voice of the animals. I have to speak for them, and I will do this till I die.'"
She said that her brother "was just born" with a love for animals and the environment. She said his idea of fun as a teenager was heading off to the Bukit Timah Nature Reserve with just a pair of binoculars and a notebook.
She also recalled how Subaraj had discovered that their childhood neighbours kept caged birds.
"He was so angry. He didn't like the birds in the cage," she said. "Without their knowledge, or ours, he went into the house and he released the birds!"
Years later, he explained to his sister his philosophy that animals should not be locked up in cages, but remain free in the wild.
"Animals and nature were always his priority," she said.
CONSERVATIONISTS' FATHER FIGURE
Aside from Subaraj's love for nature, the giant of a man — who was 179cm tall and was known for his thick, white "Santa Claus" beard and array of colourful bandanas — left a lasting impression on many who had crossed paths with him.
Among the crowd of well-wishers at the Subaraj family home in Tampines late on Tuesday evening were family and friends, some of whom had rushed from Changi Airport after flying in to pay their respects.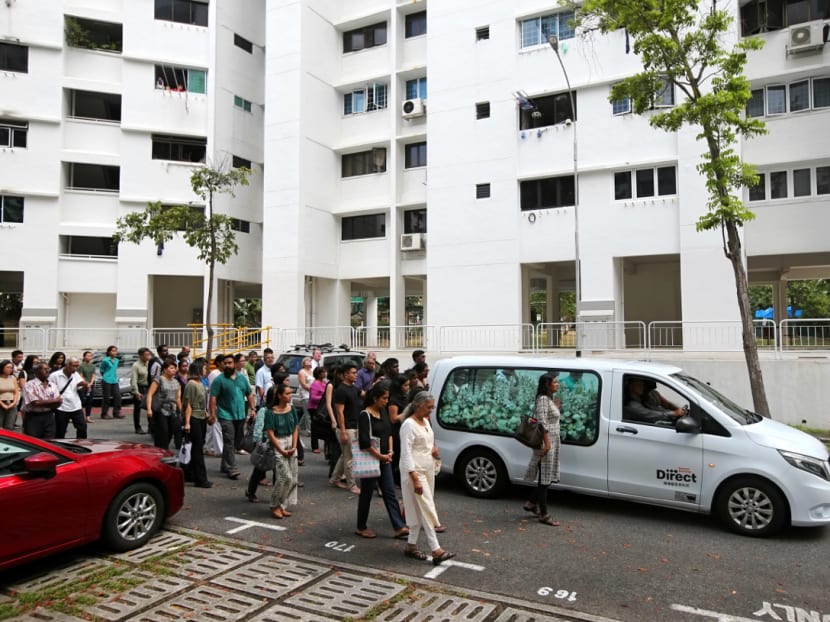 One well-wisher, a volunteer nature guide who wanted to be known only as Mr Tan, said he regarded Subaraj as a "father figure" who was always encouraging the nature community to persevere in the face of adversity.
The 24-year-old, who had got to know the conservationist through Subaraj's son Serin, said Subaraj was a "pioneer" who had educated a whole generation of young Singaporeans about the importance of protecting nature.
"Uncle Subaraj had begun an effort to preserve Singapore's (environment) at a time in the 80s and 90s where (concern) for biodiversity and nature wasn't something mainstream," said Mr Tan.
The fact that he persevered under circumstances that were "less amiable" than they are today, and still achieved victories, was a source of inspiration, said Mr Tan.
As a member of the Bird Group of the Singapore branch of the Malayan Nature Society, Subaraj and other pioneers drafted two important documents – the Master Plan for the Conservation of Nature in Singapore and the proposal for a nature conservation area at Sungei Buloh.
The Master Plan, published in 1990, recommended a number of sites for conservation, including the Mandai mangrove.
Subaraj was also a pioneer in the Nature Reserve comprehensive survey in 1993 and a founding member of the Vertebrate Study Group of the Nature Society (Singapore). Together with the National Parks Board and others in the nature community, he established methods for surveying wildlife using both traps and spotlights along transects — pathways used by wildlife. The techniques are still in use.
DEEP KNOWLEDGE OF SINGAPORE'S FAUNA
Primatologist Andie Ang told TODAY in an email interview that she recalled being greatly impressed with Subaraj's knowledge of Singapore's fauna.
Dr Ang, who chairs the Raffles' Banded Langur Working Group, said she was wandering aimlessly around Upper Seletar Reservoir Park looking for the rare primate in 2008 when a car pulled up beside her.
"A grey-bearded, Santa Claus-looking man wound down the window, and asked me what I was looking for," she said. She did not know who Subaraj was at that point.
"I told him that I had just started my research on the critically endangered monkey but had never seen them before, and I had been going to different places for over two months by then."
Subaraj had "warmly told" her of some hotspots she could try her luck at, and how to look out for animal movements in the trees.
"A few weeks later, I saw my first langur, and remembering what he had told me. He was such a gentle, patient and loving soul; one of Singapore's greatest nature warriors. He is sorely missed," she wrote.
'WALKING MUSEUM OF KNOWLEDGE'
Nature enthusiast and biology teacher Tan Beng Chiak told TODAY in a phone interview that her former students, who are now adults, still remember their trip to Malaysia's Taman Negara national park in 1994 that was led by Subaraj.
Ms Tan, who had messaged her former students regarding Subaraj's death, said they all recalled different aspects of the trip.
But one memorable recollection was how impressed they were that Subaraj was able to realistically mimic different bird calls — a hallmark that earned him the playful moniker "birdman".
Aside from being a great guide, whom she often recommended to others, Ms Tan said he was always able to "put things in a simple way for the layman to understand without being too technical".
Mrs Shamira said that her brother enjoyed teaching school children, and saw them as an important demographic to reach out to.
As most Singaporean children grow up in an urban environment without coming into close contact with nature, she said that he loved imparting his knowledge to them.
"He would be happy if out of 10 kids, five of them realise what nature is… and bring home this (idea of what it means to love your environment)," she said.
One young Singaporean Subaraj inspired was his eldest son Serin, 24. Mr Serin and his 19-year-old brother Saker were both named after birds — the former being a species of finch, while the latter is a falcon.
After learning of his father's death, Mr Serin rushed home from Australia, where he is studying wildlife conservation and marine biology at Murdoch University.
The co-founder of the Herpetological Society of Singapore, who shared this interest in reptiles and amphibians with his father as he grew up, credits him for who he is today.
While it will be challenging to fill the void left behind by the "walking museum of knowledge" that is his father, he is determined to continue his legacy, he said.
"I was always going to follow in his footsteps, now more than ever," said Mr Serin.
He added: "The youngsters of my generation need to step up and ensure that people like him and his work do not go unnoticed."
As mourners bade farewell to Subaraj in a Hindu ceremony at the family home on Wednesday, recordings of bird sounds were played. Subaraj was dressed in one of his trademark bandanas and a shirt with prints of white tigers. ADDITIONAL REPORTING BY NURIA LING