Open top bus victory parade planned for Olympic champion Schooling
Open top bus victory parade for Schooling this week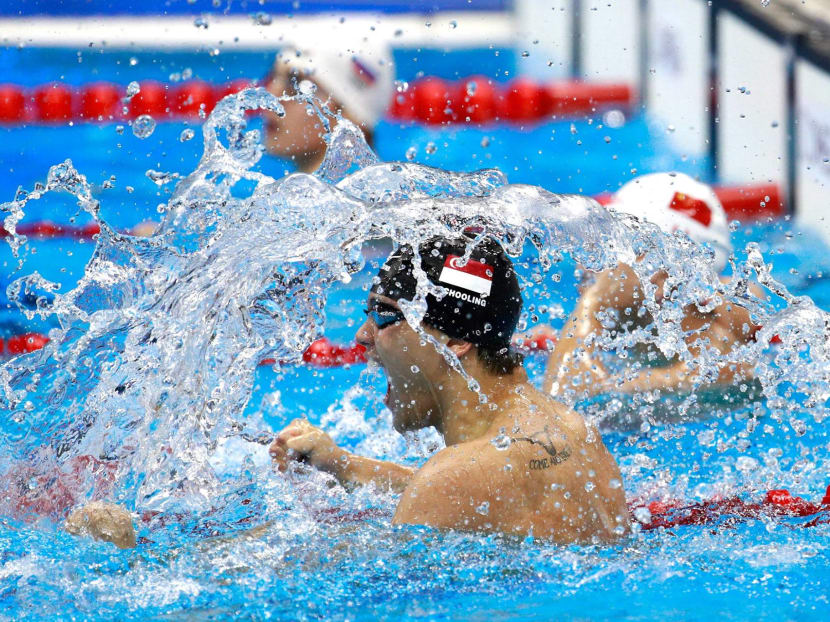 SINGAPORE- Joseph Schooling's historic achievement of winning Singapore's first-ever Olympic gold medal is set to be widely celebrated by the Republic, with an open top bus victory parade planned for him by local sports governing body Sport Singapore (SportSG).
The 21-year-old clinched gold in the men's 100m butterfly final in a new Olympic record time of 50.39sec, defeating 23-time Olympic gold medalist Michael Phelps from the United States, South Africa's Chad le Clos and Hungary's Laszlo Cseh, who all finished joint-second in 51.14sec, on Saturday morning.
Schooling will arrive in Singapore's Changi Airport on Monday, 5.30am, on flight SQ67.
"There is going to be a good turnout at the airport and our colleagues are busy working with the Singapore Swimming Association (SSA) to make sure it's an orderly welcome," SportSG CEO Lim Teck Yin told reporters earlier this morning at an ActiveSG Football tournament.
"We are planning for some form of a street parade for him and I believe this is a good form of endorsement for what he has achieved."
Further details of the bus parade will be revealed in due course, although it is expected to take part early this coming week.
The Parliament will also move a motion when it sits on Monday to congratulate and formally recognise Schooling's achievement, Prime Minister Lee Hsien Loong said on Saturday.