Design reviews delay opening of Geylang Serai community hub
SINGAPORE – Residents awaiting the opening of a new community civic hub at Geylang Serai will have to wait a while longer.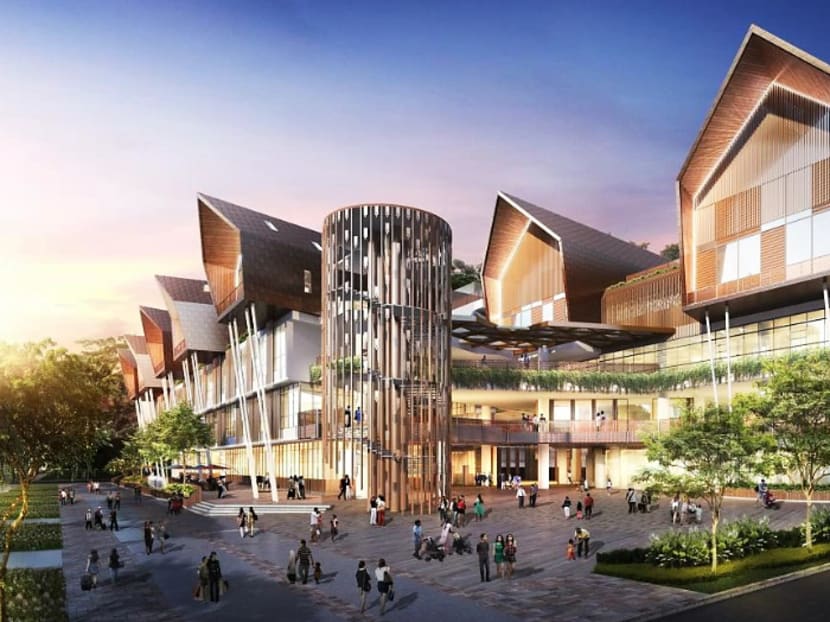 SINGAPORE – Residents awaiting the opening of a new community civic hub at Geylang Serai will have to wait a while longer. The completion of the new community civic hub Wisma Geylang Serai will be delayed because the process of consulting stakeholders took longer than expected, said Minister of State (National Development and Defence) Maliki Osman.
Wisma Geylang Serai is now likely to be operational in 2018 instead, said Dr Maliki at its groundbreaking ceremony this morning (Sept 20). The centre, announced in 2011 by Prime Minister Lee Hsien Loong, was initially expected to be completed by 2016. Last year, it was reported that the centre would be completed by 2017.
Explaining the reason for the delay, Dr Maliki, who is also Mayor for South East District, said there were many stakeholders involved, in particular, those who were consulted on the design of the centre. "So, they had to go through several rounds of design reviews, which I think is very important," said Dr Maliki. 
"Because there were many stakeholders, we needed to make sure that everybody's space ... to be allocated makes full utilisation of the space that we have, at the same time creating opportunities for the commercial businesses to come in," he said.
When completed, the centre will house the new Geylang Serai Community Club, a Malay Heritage Gallery, arts facilities, a senior care centre, childcare centre, and family service centre. There will also be community and social services for residents as well as space for recreation, arts, cultural and heritage programmes and activities. Dr Maliki added: "We took some time because we wanted to make sure that it's a project that has lots of ground-up initiative, so we engaged the public quite significantly. 
"First, by setting up the working group, which comprised the different stakeholders, the arts school, the community organisations, even government agencies. Because we want to make sure this becomes the hub for the Malay-Muslim community, as well as (for) the non-Malay-Muslim community to come to Geylang Serai."
He also hopes this centre will be a connection to the larger Geylang Precinct. A bridge on the second floor of the community civic hub, which links directly to the Geylang market, will help bring patrons of the market and hawker centre to the hub, while a pedestrian walkway in the centre of the hub will bring in pedestrians from the MRT station.  "So, our vision ... is a pedestrianised mall type of experience, where people run through different buildings, and the buildings are all connected," said Dr Maliki.
Associate Professor Fatimah Lateef, Adviser to Geylang Serai Grassroots Organisations (GROs); guest-of-honour Emeritus Senior Minister Goh Chok Tong; Minister for Social and Family Development Tan Chuan-Jin; and Adviser to Braddell Heights GROs Seah Kian Peng were also present at the ceremony today.