'Overwhelming' demand for Pathlight pouch after Ho Ching carries it to White House
SINGAPORE — Photos showing Madam Ho Ching carrying a dinosaur-motif pouch designed by a 19-year-old Pathlight student as Mdm Ho accompanied her husband Prime Minister Lee Hsien Loong at the White House on Tuesday (Aug 2) has spurred "overwhelming" demand for the accessory.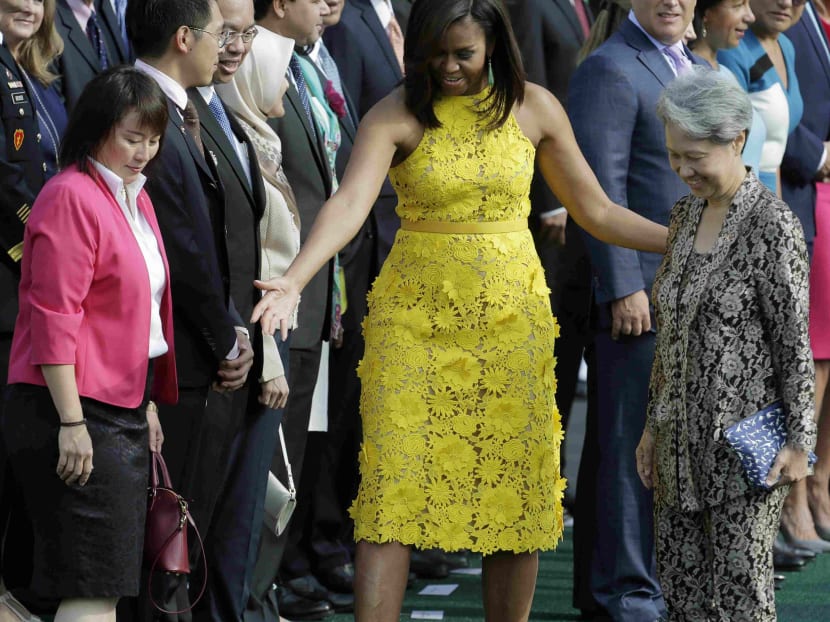 Hours after the photos made their rounds online, a note on the Pathlight's Art Faculty website, which sells the S$14.80 "Dino Silhouettes" pouch, said stocks were low "due to overwhelming response for this product".
"We've sold 200 pouches today, and counting... We are running low on stock for Dino, we have activated more to be produced," Ms Loy Sheau-Mei, senior vice principal & head of ADP, Pathlight School, told TODAY on Wednesday night. Pathlight is a school for students with autism. Before Wednesday, it took the store four months to sell close to 200 pouches.
On Wednesday morning, The Art Faculty posted on Facebook that Mdm Ho was spotted carrying the pouch designed by one of its students. In the photo, Mdm Ho was being welcomed by First Lady Michelle Obama with a State Arrival ceremony on the South Lawn of the White House during Mr Lee's official visit to the US.
The pouch was designed by Mr See Toh Sheng Jie who has been on Pathlight School's Artist Development Programme (ADP) since its inception in 2011. Under the ADP, professional artists work with autistic student to nurture their talents and opportunities to showcase their work in exhibitions.
Ms Loy said that Mr See Toh seemed happy about the overwhelming positive response, according to his father's observations, and that his parents are "very proud and honoured".
"We were pleasantly surprised and honoured that she chose to bring this bag on her official visit. It gave such a great mileage for the artists on our Artist Development Programme and merchandise at The Art Faculty merchandise," added Ms Loy. "Ms Ho Ching is known to be very down to earth and practical and the fact that she carries a less than S$20 pouch to such a world stage event shows she is really confident and authentic."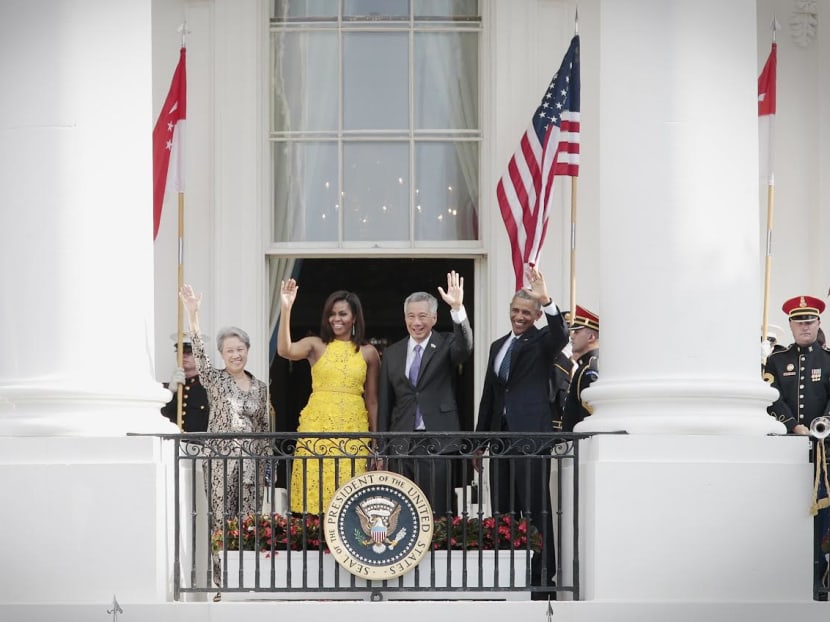 Mdm Ho had picked up the pouch at an annual fundraising event by the Autism Resource Centre (ARC) held last Saturday. She is an adviser to ARC, a not-for-profit charity in charge of Pathlight, and a patron of the Autism Association Singapore.
Her choice of accessory has since been met with positive responses, with many praising the decision to showcase it at a high profile event.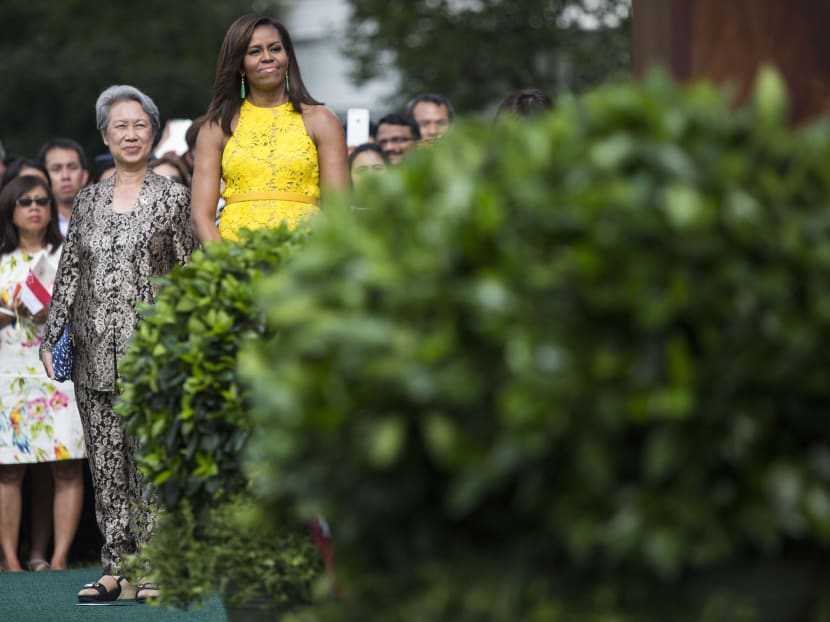 Facebook user Ibrahim Hassan said: "One of the most powerful women in the world chose to use this one made by an autistic child instead of a highly branded one typically associated with people of her league. This is simply amazing and shows how humble she is."
"My utmost respects to Mrs Lee for her beautiful unconventional acts carrying such a meaningful bag to support our Singapore child. Salute!," wrote Facebook user Serena Lim. ADDITIONAL REPORTING BY RAYMOND THAM