Paedophile jailed for sexually violating family friend's 3 daughters, who spoke up a decade later
SINGAPORE — A 64-year-old man was sentenced to more than two years' jail on Tuesday (March 3) for molesting a family friend's three daughters from 2004 to 2008.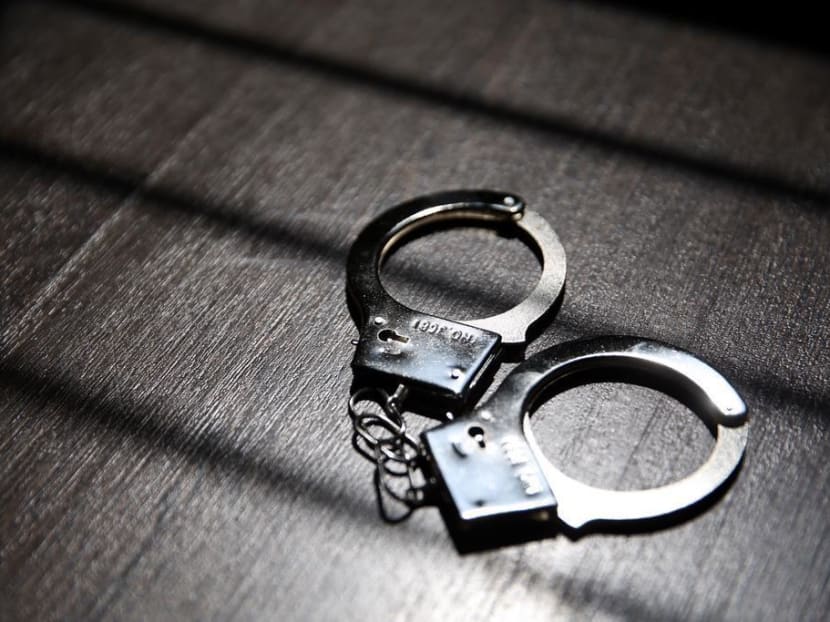 SINGAPORE — A 64-year-old man was sentenced to more than two years' jail on Tuesday (March 3) for molesting a family friend's three daughters from 2004 to 2008.
They were aged between six and 10 at the time.
The husband of a play school owner got away with his crimes for about a decade until one of the victims confided in her younger sister and tuition teacher that she had been violated. Her sister then said she had similarly been molested too.
The man, who has been diagnosed with paedophilia, cannot be named due to a court gag order to protect the victims' identities. 
On Tuesday, he pleaded guilty to three charges of molestation and committing an indecent act with a child. Another two similar charges were taken into consideration for sentencing.
He was sentenced to two years and two months behind bars, with an additional eight weeks' jail in lieu of four strokes of the cane. Offenders above the age of 50 cannot be caned by law.
Deputy Public Prosecutor (DPP) Marshall Lim said the man has a string of past offences dating back to 1974.
In 1999, he was jailed for almost two years for molesting a seven-year-old girl whom he had been giving private tuition lessons to.
He asked the girl to go back to his flat to retrieve a book. There, he sexually violated her. Court documents showed that he also touched her inappropriately on two other occasions.
His lawyer Leonard Cheng said in mitigation that he has been attending regular psychotherapy sessions for the past half a year and is keen to attend a programme in jail to "correct his behaviour" and treat his paedophilic disorder.
The court heard that he was married to a woman who ran a play school in the eastern region of Singapore. The name of the school was redacted from court documents.
Children who enrolled there went for enrichment programmes designed for those with learning disabilities, although children of varying abilities were accepted, DPP Lim told the court.
The man helped his wife to run the business by conducting some of the enrichment activities and ferrying the students around in his van.
Between 2003 and 2004, the victims' mother — identified as Madam K in court documents — noticed that one of them had learning difficulties. 
When she realised that their family friend ran a play school, she decided to enrol all three of her daughters in the playhouse. As the two families were on friendly terms, the girls were allowed to go up to the couple's home on the second level.
On one occasion between 2004 and 2006, when the oldest girl was aged between eight and 10, the offender took her to his home and rubbed her chest under her T-shirt.
Between 2007 and 2008, the youngest victim, who was aged between six and seven at the time, attended a class and needed to use the bathroom.
The offender brought her to a toilet before performing a sex act on her.
Investigations also revealed that around that time, he took the middle child  — then between seven and nine years old — to a quiet area near the playhouse office after a class. He instructed her to perform a sex act on him.
Sometime in April 2017, while the two younger girls were having tuition, their teacher noticed that one of them looked troubled. 
The girls confided in the teacher and they decided to lodge a police report on May 5, 2017 at Marine Parade Neighbourhood Police Centre.
Their older sister lodged a police report two days later.