Parliament in brief: 3 things you should know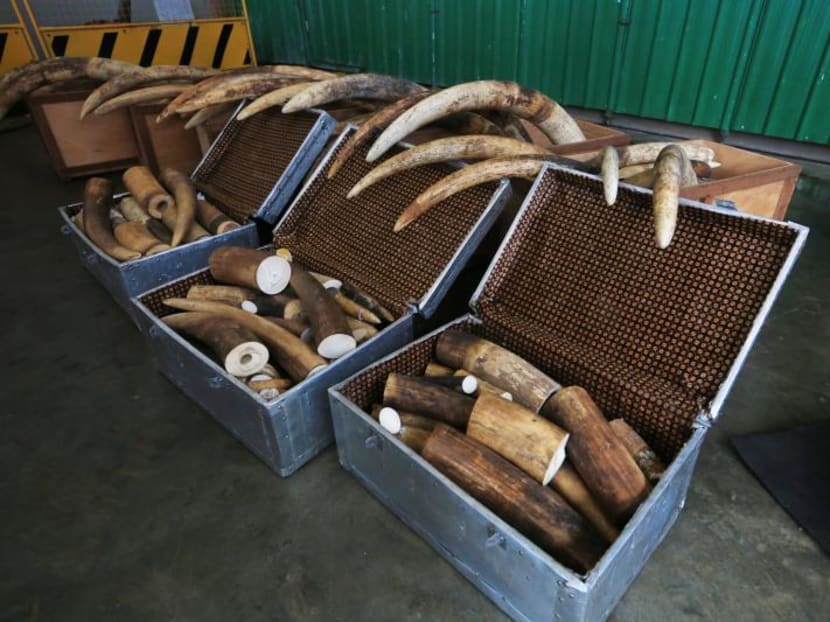 SINGAPORE — During the parliamentary session on Tuesday (May 7), Members of Parliament (MPs) spoke about various issues, including child abuse in childcare centres, national water agency PUB's takeover of Tuaspring Desalination Plant and the ban on elephant ivory.
Here are the details:
1.  Alleged cases of abuse at childcare centres
There was an average of 15 reported cases of alleged child mismanagement in childcare centres annually over the past three years. Of these, over 60 per cent were unsubstantiated, Social and Family Development Minister Desmond Lee said.
Mr Lee revealed these figures in his written response to Nominated Member of Parliament Anthea Ong's question on the number of complaints of alleged abuse that the Ministry of Social and Family Development (MSF) had received in the last three years. Ms Ong also asked how many of these complaints were investigated and their outcomes.
Mr Lee said that for the substantiated cases, the Early Childhood Development Agency (ECDA) issued warning letters to teachers for acts such as spanking or neglecting children. Some centres received warning letters and had their licence tenure shortened for not having adequate measures in place to support teachers' classroom management.
ECDA, an autonomous agency jointly overseen by the Ministry of Education and MSF, is the regulatory and developmental authority for the early childhood sector in Singapore.
Mr Lee said that during the last three years, no teachers were convicted of an offence under the Children and Young Persons Act or any other law for child mismanagement.
2. PUB to take over, own and operate Hyflux's Tuaspring Desalination Plant
Environment and Water Resources Minister Masagos Zulkifli said that national water agency PUB will take over, own and operate the Tuaspring Desalination Plant, similar to the Tuas Desalination Plant that PUB operates now.
PUB has the operational capabilities, experience and manpower to operate the Tuaspring plant, and the immediate focus is to put in place the necessary measures and upgrading works to restore the plant's ability to produce desalinated water reliably, Mr Masagos added.
He was responding to a question from Miss Cheng Li Hui, MP for Tampines Group Representation Constituency (GRC), who asked whether PUB has the required manpower to operate and maintain Tuaspring Pte Ltd.
Miss Cheng also asked about the long-term operating model for Tuaspring and if there would be cost implications for PUB. Mr Masagos said that PUB would have a better estimate on the cost of operations after taking over the plant.
On April 17, PUB issued a notice to Tuaspring Pte Ltd to terminate their water purchase agreement and the agency will take over the desalination plant after a 30-day notice period.
Tuaspring is a subsidiary of debt-ridden water treatment firm Hyflux. Under the agreement, Tuaspring was required to deliver up to 70 million gallons of desalinated water daily to PUB from 2013 to 2038, but the plant has had difficulties fulfilling its obligations since 2017.
3. Overwhelming support for ivory ban
Mr Louis Ng, MP for Nee Soon GRC, asked National Development Minister Lawrence Wong for an update on the results of a public consultation on the ban of elephant ivory sale and display in Singapore.
Mr Wong said that 99 per cent of those who took part in the consultation, which was completed last December, supported the ban.
The National Parks Board is evaluating the feedback and will announce details of the ban soon.