Parliament in brief: 4 things you should know
 SINGAPORE — How police officers are trained to interact with victims of sexual misconduct and the number of related complaints against them were among the questions raised by Members of Parliament (MPs) on Monday (Jan 10).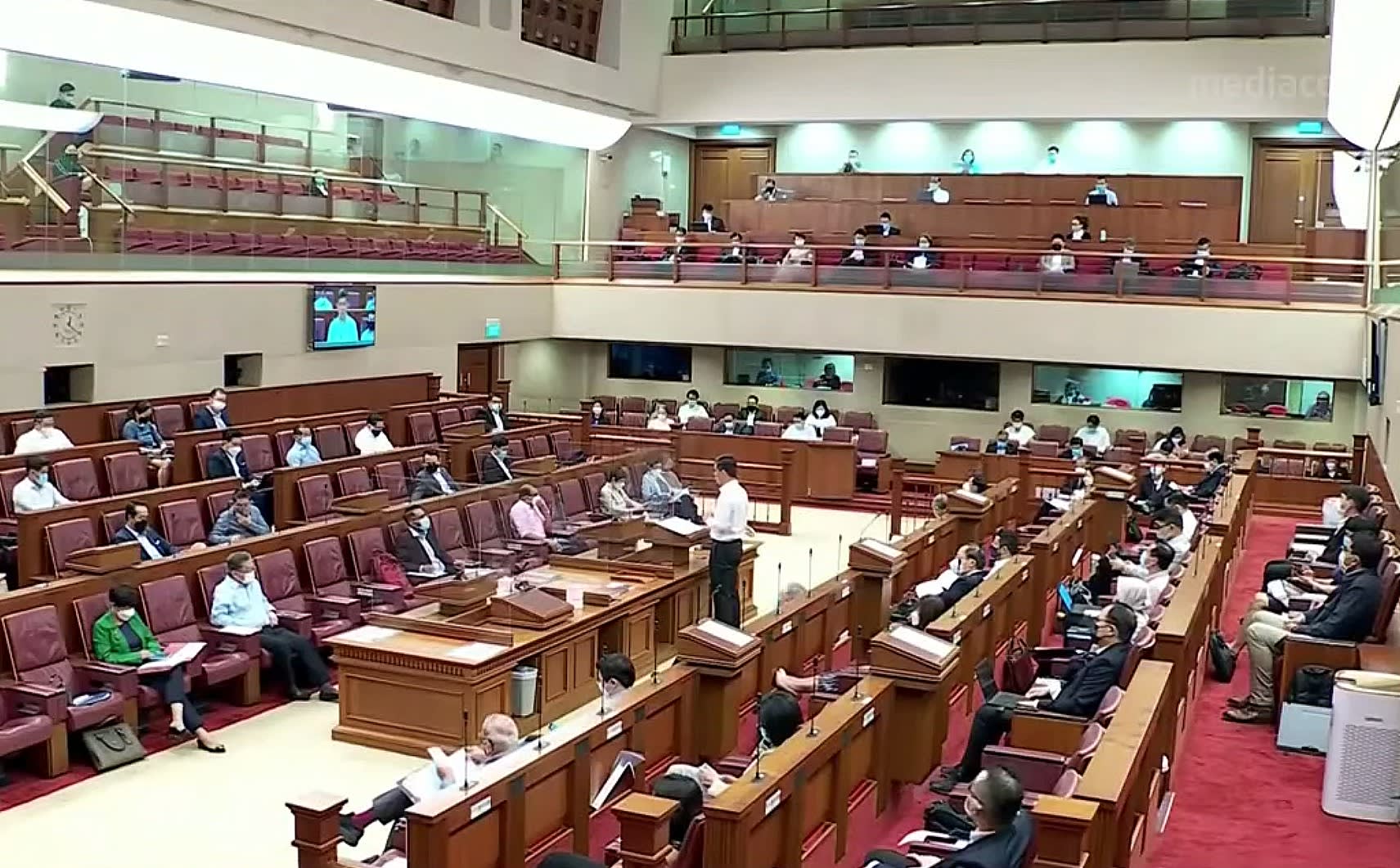 The following were gathered from written replies to parliamentary questions filed by MPs
The majority of complaints made against police officers on their interaction with victims of sexual misconduct were not substantiated
There were new electric car registrations in the second half of 2021
It will take about 2.5 to 5.5 years for BTO flats launched in February 2022 to be built
There are 48,000 unvaccinated workers in Singapore as of Jan 2, 2022
SINGAPORE — How police officers are trained to interact with victims of sexual misconduct and the number of related complaints against them were among the questions raised by Members of Parliament (MPs) on Monday (Jan 10).
Others wanted to know the expected waiting time for Build-to-Order (BTO) flats, in light of the supply disruptions that could happen due to the new wave of Omicron infections during the Covid-19 pandemic.
Here are some extracts of written answers for questions filed by MPs for the first parliamentary sitting of the year.
1. Police handling of sexual misconduct cases
Questions by Mr Seah Kian Peng, MP for Marine Parade Group Representation Constituency (GRC):
How many complaints were made against police officers on their interaction with victims of sexual misconduct?
What training do police officers go through to ensure they are equipped to interact with victims of such cases?
Reply by Law and Home Affairs Minister K Shanmugam:
A majority of such complaints have been found to be unsubstantiated so far.
Where the complaints have been substantiated, the police have taken action against the errant officer.
"Whenever a complaint is made against the Singapore Police Force (SPF), it will be investigated... SPF will also learn from these incidents and take steps to improve on processes and systems to minimise similar incidents from recurring."
Investigation officers assigned to handle these cases are trained to minimise re-traumatising victims during interviews.
Additionally, all police officers undergo regular training on how to manage such victims with sensitivity.
2. New electric car registrations
Questions by Mr Sharael Taha, Pasir Ris-Punggol GRC MP:
How many electric cars were sold in the last six months?
Will the Government's plan to provide electric chargers in public buildings be able to meet the forecasted demand?
Reply by Transport Minister S Iswaran:
There were 1,400 new electric car registrations in the second half of last year, comprising 7.2 per cent of total new car registrations during the six-month period.
The Government will progressively deploy charging points for electric vehicles (EVs) in car parks managed by the Housing and Development Board (HDB), based on available electrical capacity. Electrical infrastructure will be upgraded where necessary.
Plans were announced early last year to deploy 60,000 charging points across Singapore by 2030, which comprise 40,000 in public car parks and 20,000 on private premises. 
These measures will support Singapore's targets to cease new diesel car and taxi registrations from 2025, require all new car and taxi registrations to be of cleaner-energy models from 2030, and have all vehicles run on cleaner energy by 2040.
"We assess that this will be adequate to meet expected EV charging demand in aggregate based on the projected EV population, since a typical electric car user will only require a full charge roughly once a week.
"That said, we recognise that there may be some parking locations with strong charging demand. We will work with EV charging operators to develop solutions for such locations."
Singapore's transition to have EVs on roads will also require automotive workers to pick up new skill.
"Although this is a medium-term transition, the Government is already working with industry partners to step up support for our workers."
For example, the Singapore Motor Workshop Association Training Academy will train at least 1,000 automotive workshop technicians over the next three years to maintain such vehicles, with support from government bodies such as Enterprise Singapore, Workforce Singapore and JTC Corporation.
3. Expected waiting time for upcoming launches of BTO flats
Questions by Mr Yip Hon Weng, Yio Chu Kang SMC MP:
Would the Government provide an update on the projected waiting time for BTO public housing projects that are in progress or have yet to begin given the disruptions brought by the latest Omicron coronavirus strain?
Can the waiting time for new HDB flats be reduced should the Covid-19 situation prolong or worsen?
Reply by National Development Minister Desmond Lee:
The first launch of BTO flats in February this year will have expected waiting times of between 2.5 and 5.5 years before they are completed.
Most flat buyers of ongoing projects can expect to move into their new homes within four to five years after booking their flats, after factoring in a six- to 12-month delay to their original estimated completion dates due to Covid-19.
For BTO projects launched in the last two years, the waiting times generally ranged from three to five years, similar to the waiting times for BTO projects launched before the pandemic.
The Government has rolled out extensive assistance measures to minimise any potential disruption to BTO projects, which include supporting firms to recruit more workers from various countries in order to ensure an adequate supply of manpower, and co-sharing the increase in foreign manpower costs.
This is in addition to the extensive government support that has been provided to the construction sector such as advance payments, sharing of prolongation costs, and foreign worker levy rebates.
4. Unvaccinated workers in Singapore
Questions by Ms He Tingru, Sengkang GRC MP:
What is the breakdown — by age group and job type — of the estimated 52,000 employees in Singapore who remain unvaccinated against Covid-19?
How many of these employees are pregnant?
Reply by Manpower Minister Tan See Leng:
The number of Singapore employees who have not taken any Covid-19 vaccine went down to about 48,000 as of Jan 2, from about 52,000 in December.
Those between the ages of 30 and 39 made up a third of unvaccinated workers, followed by those between the ages of 40 and 49, which made up 27 per cent.
The Ministry of Manpower did not have the breakdown by job type. It also did not provide a figure on the number of unvaccinated employees who are pregnant.
On Monday, Ms Rahayu Mahzam, Parliamentary Secretary for the Ministry of Health, said that the Government had to tighten restrictions on unvaccinated workers given the prospect of another surge of cases due to the Omicron variant.
In response to Ms Hazel Poa, a Non-Constituency MP from the Progress Singapore Party, who filed an adjournment motion and questioned the need for infection controls related to unvaccinated individuals, Ms Rahayu said that the number of unvaccinated patients under intensive care put great pressure on the healthcare system.
They took up a disproportionate amount of medical and hospital resources and contributed to a significant amount of hospital employees' workload.
Ms Poa said that unvaccinated people should be allowed to choose to return to the workplace as they bear the brunt of their decision to not be vaccinated.