PE 2023: More idealistic at 66 than 22, Tharman Shanmugaratnam reflects on his past and the country's challenges ahead
SINGAPORE — As a university student at the London School of Economics in the 1970s, Mr Tharman Shanmugaratnam was known to be an activist who was friends with Communist sympathisers agitating for social change back home in Singapore.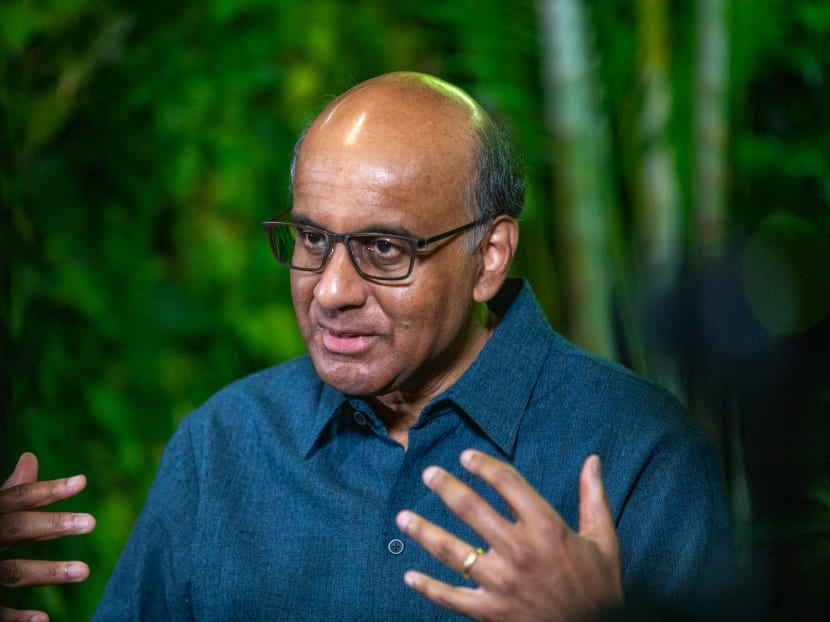 Singaporeans will head to the polls on Sept 1 to vote for the country's ninth president. To help voters get to know the three presidential candidates better, TODAY sat down with each of them to find out what makes them tick. 
In his interview, Mr Tharman Shanmugaratnam talked about what it means to be idealistic and what he thinks it will take to be President in a more turbulent world. Read our interview with Mr Ng Kok Song published on Wednesday and look out for the one with Mr Tan Kin Lian, which will be published on Friday.
 
TODAY sat down with presidential candidate Tharman Shanmugaratnam who recalled how his left-leaning views have transformed to become a "fuller form of idealism"
While his family was not poor, Mr Tharman shared how he did not live an "elite lifestyle" either
He stressed the importance of a President having judgement and capability to handle crisis, especially as the world heads towards tumultuous times 
Mr Tharman also touched on his popularity as a former politician and how he addresses those who do not agree with him
SINGAPORE — As a university student at the London School of Economics in the 1970s, Mr Tharman Shanmugaratnam was known to be an activist who was friends with Communist sympathisers agitating for social change back home in Singapore.
But today at 66, he says, he is even more idealistic than he was as a 20-something. 
"There's an old Bob Dylan song that says, 'But I was older then, I'm much younger now' when he was reflecting about his youth," he said. 
As he has gained experience and knowledge, Mr Tharman said, he has developed a "fuller form of idealism", one which recognises that it is not up to the Government alone to uplift the marginalised, but a collective responsibility. 
"You know, when I was young, as someone who was broadly on the intellectual left... we thought of it in systemic terms," he recalled. This meant that the young idealists focused on what governments should do in policymaking to create social change.
"But the intellectual left never really focused too much on how you can help individuals change, and how you can develop a community of spirit, how you can develop virtuous cycles of positive aspirations among groups of people — classmates, fellow workers, people who live in the same neighbourhood," he said.
The former Senior Minister turned presidential candidate was speaking to Mediacorp reporters in a recent interview at Greenology, a company that does urban greening located in Changi Village. TODAY is part of Mediacorp.
If he is more idealistic now, Mr Tharman said, it is because he recognises that a fair and progressive society can be achieved not just through actions of the state, but individuals and communities who work on the ground to transform the lives around them. 
He recalled how a resident who had recently graduated from polytechnic wrote to him and his wife, saying how they had helped transformed her life 12 years ago while she was a teenager.
At the time she was living alone as a stateless citizen, and Mr Tharman and his wife helped her financially, made a strong appeal for her to get citizenship and encouraged her to sign up for courses to upgrade her skills.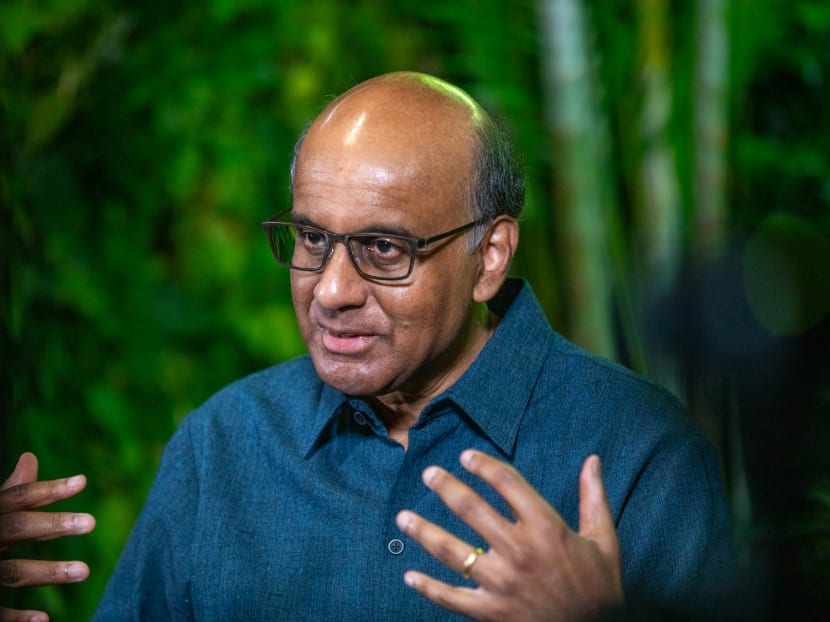 "It's personal engagement with groups of volunteers that achieves (what) policymaking can't achieve," he said.
"It's powerful when (individuals) feel empowered and they know that someone is there who trusts them, who respects them, and they can make it on their own. And that fuller idealism is the way I think about society now."
TORN PANTS, NO MEAT: 'YOU JUST GET USED TO IT'
Reflecting further on his youth, Mr Tharman conceded that unlike the other two presidential candidates, Mr Ng Kok Song and Mr Tan Kin Lian, he did not come from a particularly humble background.
But neither did he grow up with an "elite lifestyle", he said.
Smiling, he recalled how he went to university with just three pieces of clothing that eventually became so worn out that his corduroy pants "tore at a very awkward part" when he hurdled over a barrier while traversing the campus one day.
"And I had to clutch my pants and rushed to the store to buy a new pair of jeans," he recounted.
He also said he went through two years of studies in Great Britain without eating meat or salt "even once".
His idea of "fancy things" then was cheap wholesale nuts mixed with banana and yoghurt, which he had for his three daily meals.
"It was very cheap. It was delicious. But I went without any form of meat to save money for those two years. And you just get used to it," he said.
"So I didn't grow up with an elite lifestyle. But I'm not saying this defensively because we are who we are."
A 'MIDDLE OF THE GROUND' GUY 
Mr Tharman was a very popular politician — so popular in fact that he once even had to publicly declare that he was not interested to become Prime Minister, after an online poll in 2016 found him to be the favourite choice for Singapore's next head of Government.
"I never had an ambition to be in this position or that position. I just enjoyed what I was doing," he said. "I enjoyed being an economist and I enjoyed delving deep into economics. When I was at the MAS (Monetary Authority of Singapore) as chief economist, I enjoyed my policy work greatly."
He added that through his years in government, he enjoyed thinking hard about issues that the country was grappling with.
These days, with the world embroiled in geopolitical unrest and imminent crises on the horizon, he believes what Singapore needs is a President who thinks about such issues, understands them, anticipates them and knows that "the solutions are never simple".
"What the President needs to understand is the complexities of how we have to respond to the crises that will come, and the complexities of responding to the longer-term challenges that Singapore faces, particularly climate change," he said.
"The President, advised by the CPA (Council of Presidential Advisers), has to understand this well. So that in a crisis, just like we had with Covid, you're not just sitting there in your room and one day, the door opens and the Finance Minister springs in and makes a request."
He concedes that "you don't need to have been in the MAS and GIC or Temasek or a finance minister necessarily to do it".
"But you need to have the ability to understand complexity and make balanced judgements, and being able to interact with the Government in a way that is respectful, where they respect you and you try to understand where they're coming from and what their needs really are."
And with the world entering an "extremely challenging era", the role of the President will "require more than before", he added.
"It's going to require a lot more of the President. And all the experiences that I've built up in government, in politics on the ground and internationally, is going to be absolutely useful," he said. 
While he has always had strong poll results in Jurong where he was Member of Parliament for over 20 years, Mr Tharman noted that "it's never 100 per cent" and he acknowledged there will always be an anti-establishment camp or groups of people who may not vote for him and disagree with him
"I've always accepted that. By nature, I am just quite a non-partisan guy. Middle of the ground," he said.
On those who don't see eye to eye with him, he added: "Sometimes it comes out of their very different life experience. Sometimes it just comes out of the fact that they take a different route and you've got to respect that."