Man pleads guilty to uploading intimate videos of then-girlfriend onto pornographic websites
SINGAPORE — Though a woman had given consent to her ex-boyfriend to record intimate images of themselves, while they were still in a relationship, the trust was broken when the man uploaded them onto various pornographic websites.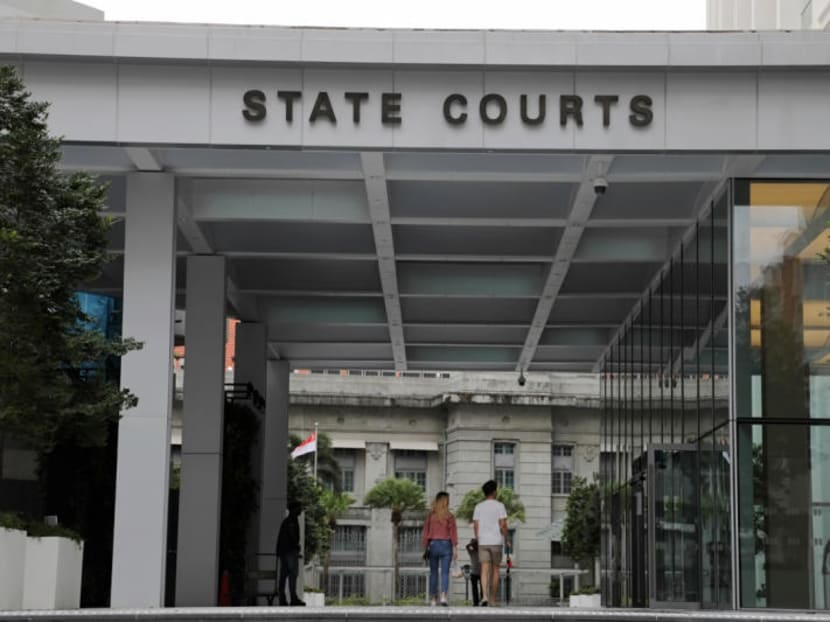 SINGAPORE — The woman had given consent to her boyfriend to record intimate images of themselves while they were still in a relationship, but what she did not know was that he then went on to upload these images onto various pornographic websites, and continued doing so after they broke up.
She only discovered his offences more than two years after their relationship had ended.
On Wednesday (Jan 25), the man, a 23-year-old Singaporean, pleaded guilty to three charges related to the circulation of obscene materials and a single charge for the possession of obscene films.
Three other voyeurism charges will be taken into consideration for the man's sentencing, which is scheduled to take place on Feb 15.
He cannot be named due to a gag order to protect the identity of the 23-year-old victim as they were both in a relationship with each other when the offences first took place in 2017.
Deputy Public Prosecutor (DPP) Etsuko Lim told the court that during this time, the man would take consensual intimate videos and photographs of his then-girlfriend, which included moments when they were having sex with each other.
The man later uploaded 12 of these photographs and two related videos onto the social networking website Tumblr.
According to court documents, the photographs and videos depicted the victim exposing intimate parts of her body and were accompanied by captions that were written as though they were from the victim herself.
Each of these images were shared by other Tumblr users between 105 and 6,849 times.
After the man and the victim broke up at the start of 2018, he uploaded several more obscene videos and photographs onto various pornographic websites, which "attracted many views", said DPP Lim.
Sometime in 2019, the man sent a video of the victim having sex with an unidentified man to a mutual friend of theirs via the messaging platform Telegram.
The victim only learnt that videos of her had been uploaded onto pornographic websites in May 2020 when the mutual friend told her about it.
She then lodged a police report about it on June 1 that year, which led to the man's arrest the following day.
When he was arrested, the police found 44 obscene films stored on two of his phones and a portable hard disk.
DPP Lim said the obscene films were either videos that the man had recorded of various women, including the victim of the present case, engaging in sexual acts, or pornographic videos that he had downloaded from the internet.
Anyone found guilty of circulating obscene videos or images can be jailed up to three months, or fined, or both.
Anyone found guilty of possessing obscene films can be punished with a fine of up to S$20,000, or jailed up to six months, or both.