President Halimah's call for caning older rapists ignites debate, with Aware disagreeing with use of corporal punishment
SINGAPORE — A suggestion by President Halimah Yacob to allow the caning of rapists above the age of 50 received mixed responses from some quarters on Tuesday (Dec 20). The Law Society of Singapore's president expressed support for the idea, while an advocacy group disagreed with the use of corporal punishment.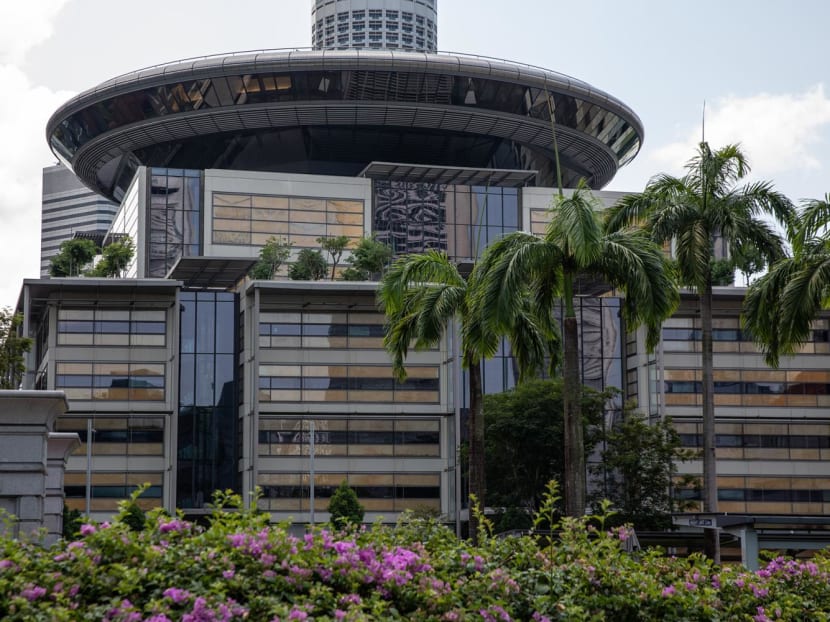 President Halimah Yacob called for a review of a law that exempts men above 50 from caning
The Association of Women for Action and Research said that it opposes the use of corporal punishment
Among other things, it said that increasing punishment may backfire, deterring victims from reporting the culprits if the victims are dependent on them
Law Society of Singapore's president Adrian Tan supported the use of caning as an appropriate penalty
SINGAPORE — A suggestion by President Halimah Yacob to allow the caning of rapists above the age of 50 received mixed responses from some quarters on Tuesday (Dec 20). The president of the Law Society of Singapore (LawSoc) expressed support for the idea, while an advocacy group disagreed with the use of corporal punishment.
They were responding to a call by Mdm Halimah on Monday to review Section 325 of the Criminal Procedure Code, which exempts all men above 50, women, and men sentenced to death from being caned.
Mdm Halimah wrote in a Facebook post to say it is "ironic" that male rapists above 50 can escape from the pain caused by the punishment despite the "lifetime of severe trauma" they inflict on their victims.
The Association of Women for Action and Research (Aware) said that it welcomed Mdm Halimah's "empathetic post" about recent cases involving the sexual abuse of children by close family members.
However, it opposed the use of corporal punishment entirely, arguing in a Facebook post that it could backfire and normalise the use of violence instead.
This applies even when caning is meted out as a response to acts of violence, since such a penalty "enforces the inherently violent idea that authority and norms should be established through physical domination", Aware added.
On the other hand, LawSoc's president Adrian Tan said in a LinkedIn post on the same day that caning is an appropriate punishment for rape and suggested that health, rather than age, should determine if someone is fit for caning.
He also said that there are plenty of people in their 50s "running marathons, climbing mountains and putting youngsters to shame".
"Not caning someone just because they are over 50 is pure ageism," he wrote.
Mr Tan told TODAY in an emailed response that the LawSoc has not taken a position on this issue yet.
'CANING RAPISTS IS APPROPRIATE'
In his post, Mr Tan, who is a partner of litigation and dispute resolution at TSMP Law, said that caning is an appropriate punishment due to the legal principles of retribution and deterrence.
For retribution, he said that people who commit serious crimes deserve to suffer a proportionate punishment.
For deterrence, putting a person in prison would make little difference to change his behaviour so long as they followed certain rules in prison, whereas the criminal would think again about their actions after hurting for a week due to caning, Mr Tan added, quoting the late former prime minister Lee Kuan Yew.
Mr Tan also questioned the existence of this exemption of caning based on age, since Singapore's statutes do not provide a reason for exempting those over 50 from caning.
"My guess is that the lawmakers felt that (people) over-50s might be too frail to cane," he said.
However, he pointed out that some people in their 50s are still highly active and it is ageist not to cane someone because of their age.
"And frankly, if you're fit enough to rape, you should be fit enough to be caned," he added.
"The problem isn't age, but health. We shouldn't cane people who are in poor health."
He noted that there are safeguards to ensure a person who is caned would not die due to the punishment. In Singapore, a person can only be caned if a doctor certifies him to be fit.
Some people may find that it is bloodthirsty to want to cane criminals, Mr Tan said. "When a crime occurs, society has a natural desire to see that the wrongdoer is punished appropriately.
"For violent crimes, such as rape, people feel that an appropriately violent punishment must be inflicted on the wrongdoer. Otherwise, the punishment is inadequate, and society and victims won't feel that justice is done."
'CANING CAN BACKFIRE'
After thanking Mdm Halimah for highlighting the reasons why victims find it difficult to come forward about their sexual abuse, Aware went on to argue that there is no clear evidence that caning serves as a deterrent in these instances.
It is also unclear whether caning is more effective than other non-violent penalties such as prison terms and rehabilitation programmes, the group said.
Citing a study by the Singapore Children's Society and Yale-NUS, Aware said that the implications of caning might influence domestic life "for the worse".
The study found that corporal punishment of children was detrimental and ineffective — sometimes leading to strained parent-child relationships — yet parents justified caning by referring to the continued use of caning in Singapore's judicial system.
"The prospect of harsh penalties being inflicted upon a perpetrator may in fact make survivors reluctant to come forward to report their abuse — especially if that survivor is dependent on, or bears any emotional attachment to, their perpetrator," Aware added.
"Increasing penalties for child abusers, therefore, may indeed backfire as a prevention strategy: By heightening the very obstacles that hinder children from speaking up, and thereby allowing perpetrators to get away with their heinous behaviour."
Rather than harsher penalties, Aware called for a greater focus on enforcement and convictions.
To this end, the group urged the Government to ensure that all parts of the criminal justice system are "survivor-centric and trauma-informed, so that survivors can more easily obtain the justice that they seek for themselves".
Pointing to Mdm Halimah's comments that there have been more reports of rapes involving children in their own homes, Aware said: "As sickening as these reports are, we can see it as a sign of improvement that children are coming forward.
"We hope that the rash of recent cases signals that there is more awareness of sexual violence in society, and more avenues for help-seeking. We are glad to see more agencies working to support survivors, as Aware has been doing for a decade," it added.