Programme to ease entry of foreign tech talent will help plug gap here, say business leaders
SINGAPORE — A move designed to make it easier for qualifying technology firms to import highly skilled foreign talent into Singapore amid tight competition for these workers has been cheered by some smaller players in the sector.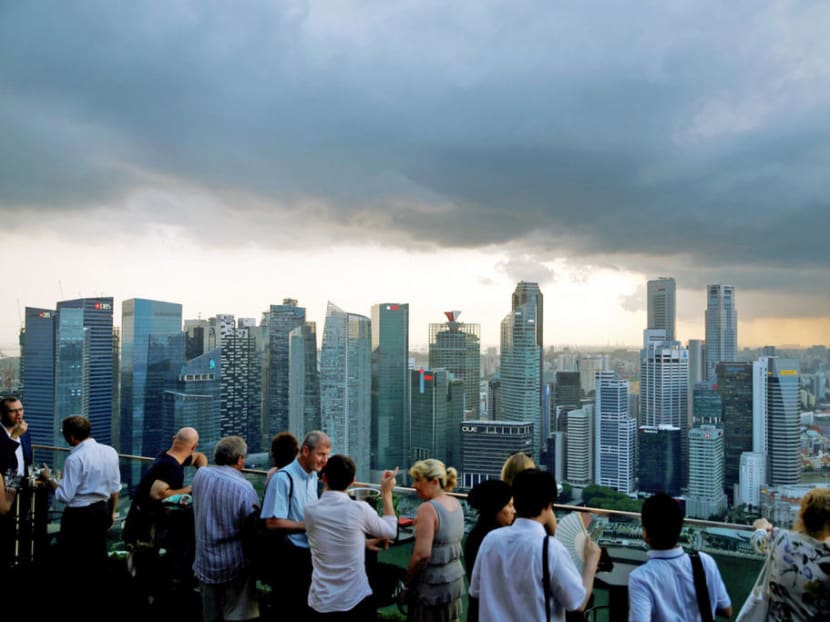 SINGAPORE — A move designed to make it easier for qualifying technology firms to import highly skilled foreign talent into Singapore amid tight competition for these workers has been cheered by some smaller players in the sector.
The new Tech@SG programme, announced on Tuesday (July 30) by the Economic Development Board (EDB) and trade promotion agency Enterprise Singapore, will be piloted from the fourth quarter of 2019 onwards to help these "high-potential" tech firms attract core team members from overseas.
TODAY understands this will be achieved by offering more manpower flexibility in Employment Pass (EP) applications if required, such as considering alternative factors that would allow applicants to come into Singapore to work.
For example, this could be done by offering applicants stock options in the company in place of meeting a minimum monthly salary of S$3,600 under the EP rules, as well as considering their "deep skills" in certain fields, as opposed to looking at academic qualifications only.
This will attract professionals equipped with skills in "frontier technology", such as data science, artificial intelligence (AI), cybersecurity and the Internet of Things, said EDB and Enterprise Singapore. More details will be announced when the programme is launched.
Such a move will help plug a current talent gap in the various technology-driven industries included under the programme, such as digital, medical technology (medtech), biotech, cleantech, agricultural technology (agritech) and financial technology (fintech), several firms told TODAY.
Mr Alan Phua, co-founder of Singaporean start-up Alchemy Foodtech, said a scheme like Tech@SG would aid qualifying tech firms in these industries, especially since the expertise in these sectors is generally found overseas.
"As a Singaporean company, of course we would like to give these jobs to Singaporeans too," said Mr Phua, whose technology company has developed innovations to combat diabetes.
"But the reality is that unlike other countries, Singapore is an emerging player and has not had the long history to allow these tech talents to grow'."
'HUNGRY FOR TALENT'
Human resource firm Randstad Singapore's senior client solutions director Asher Tan and life sciences associate director Johari Masod reported that the country's fledgling and expanding medtech field is "hungry for talent".
"Efforts to groom local talent and bring in experts from specialised fields to develop our capabilities in research and development, manufacturing and regulatory affairs in Singapore have been successful, but insufficient," the pair stated in a report.
This is because the rapid growth of the medtech industry has "outstripped" the availability of talent needed to support it, they added. There are more than 30 global medtech companies and far more health technology start-ups in Singapore today.
They added that this is not a problem unique to Singapore, as many other nations face a tech talent crunch too.
In a separate report on the 2019 outlook for Singapore's information technology industry, Randstad Technologies' director Daljit Sall said the lack of suitable candidates has been a roadblock for tech firms, noting that the Government is also "tackling the issue at the grassroots level and as early as possible — through schools, colleges and universities with the introduction of new technical courses".
STEPS TO BOOST TECH TALENT HERE
Earlier in July, the Government announced plans for all upper primary pupils to undergo coding classes from next year, in a bid to develop a healthy pipeline of tech talent for the digital economy.
Some local universities have also set up blockchain courses to help undergraduates develop skills in this emerging space, said Mr Sall.
Speaking to TODAY, Mr Clarence Quek, Randstad Singapore senior client solutions director, said the Tech@SG programme will definitely support the drive for Singapore's tech firms to become more competitive, supporting the "hyper-growth potential" of these firms.
The top rung of tech leaders that the programme seeks to attract from overseas would ultimately benefit Singaporeans, since "these senior leaders will be able to bring in domain expertise from other countries" to help groom local talents who have the opportunity to work alongside them.
"Compared with Singapore, these talents in certain countries have developed and deployed their tech skill sets for longer, and in bigger organisations, so perhaps (that is why) there are more such candidates overseas," said Mr Quek.
TALENT 'CRUCIAL' TO GROWTH
Mr Chris Schweiger, chief financial and operations officer at data analytics firm Perx Technologies, said being able to attract, develop and retain these talents across a whole spectrum of technological disciplines has become "the most crucial component in our resource management to unlock the company's growth potential, both at home and abroad".
Asked if it was possible to draw a pool of talent from Singapore to meet this need, Mr Schweiger said: "Regrettably the answer is yes and no. It very much depends on the depth of skills required and probably the more specialised, the less likely that we shall find the talent in Singapore."
He explained that good talent in Singapore is not only more expensive than foreign talent, but those that are here are more likely to be snapped up by large companies willing and able to pay higher salaries, provide more fringe benefits, with the added advantage of being bigger brands.
Local talents are also "frequently job hopping to gain status, rather than to acquire depth and breadth of experience", said Mr Schweiger.
Mr Phua, 36, said many of his peers from his undergraduate days have gone on to work for big companies and large banks because these employers look better on their resumes.
He said: "But increasingly, there are also young Singaporeans who don't chase status and are more value- and mission-driven, who are trying to go for careers which are more meaningful to them."
While a programme like Tech@SG is focused on bringing in foreign talent, Mr Phua believes that there should be safeguards for local talent too, so that hiring can be fair and non-discriminatory.
Bringing in such foreign tech expertise in frontier technologies can have a positive knock-on effect on the rest of the economy too, said business leaders.
Dr Sinuhe Arroyo, founder and chief executive of AI company Taiger, said such technology has the potential to transform businesses "to be smarter, more productive and profitable".
He, too, welcomed the announcement and was optimistic that the scheme would accelerate Taiger's growth in Singapore if it qualifies for the programme.
"The AI space is highly competitive. Timely onboarding of the right talents is critical to our success in developing world class AI solutions as well as seizing market opportunities. Entry facilitation for core team members will expedite this onboarding process," said Dr Arroyo.