Progressive Wage Model helps protect cleaners
We refer to the letter "Food court managements need to pay cleaning staff better" (April 11).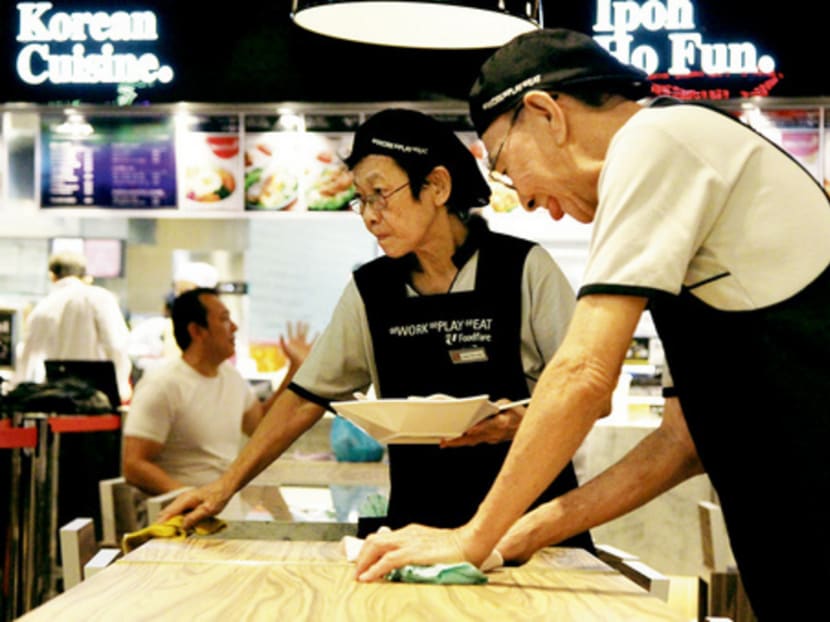 We refer to the letter "Food court managements need to pay cleaning staff better" (April 11).
The Tripartite Cluster for Cleaners believes that cleaners should be paid fairly for the work they do, with opportunities for wage increases that are commensurate with their skills and productivity.
Under the Progressive Wage Model (PWM) set out by the tripartite partners and made mandatory by legislation, all cleaning companies must pay their cleaners according to prescribed skills, productivity, career and wage levels from September 2014.
For example, food and beverage establishments such as hawker centres and food courts must pay their general cleaners entry-level basic wages of at least S$1,000 a month.
The PWM also provides a pathway for cleaners to progress to higher wages as they become better skilled, work more effectively or take on more responsibilities. Supervisors, for example, will receive starting wages of S$1,600 a month.
With the mandatory PWM, employers must find ways to help their cleaners achieve better skills and higher productivity so that they can earn higher wages and meet higher cleaning standards. Employers can actively encourage training, improve job processes, consider more efficient manpower deployment methods and invest in technology.
Initiatives such as having a centralised dishwashing area shows how some hawker centres are making jobs easier, smarter and safer for our cleaners and we encourage employers to make full use of available grants to implement such productivity initiatives. With this, we strongly urge employers to share their productivity gains with their cleaners through higher wages.
Our cleaners play a critical role in maintaining a high standard of public hygiene, and the PWM will not only motivate them in their work, but also ensure inclusive growth for them.