Property portals flourish despite subdued market
SINGAPORE — The lean spell in the Republic's real estate market may have caused many agents to leave the industry, but those who remain have increased their marketing expenditure to stay ahead of the competition — resulting in a flourishing property portals segment here.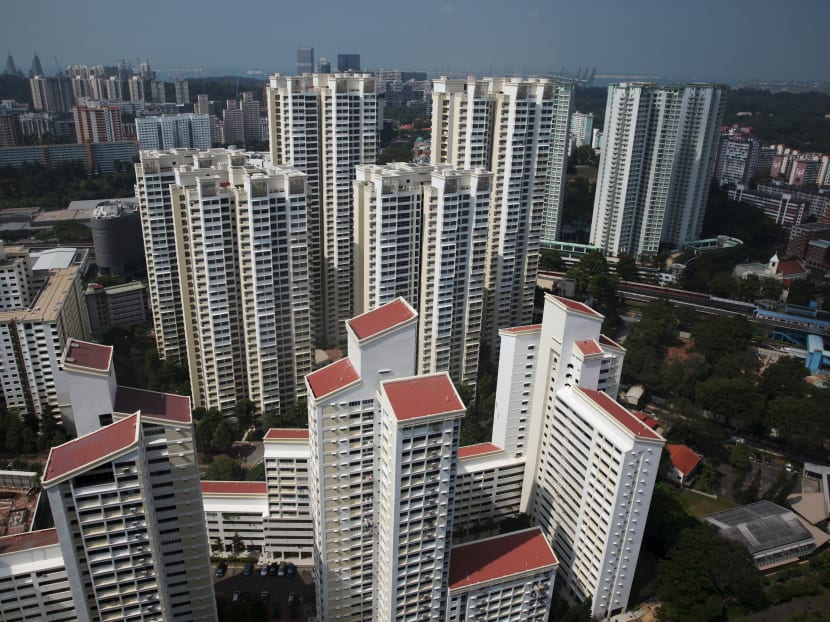 SINGAPORE — The lean spell in the Republic's real estate market may have caused many agents to leave the industry, but those who remain have increased their marketing expenditure to stay ahead of the competition — resulting in a flourishing property portals segment here.
Property portals TODAY spoke to said their businesses have expanded in the past year due in part to the growing number of listings put up by agents, which translates into revenue growth.
Mr Steve Melhuish, chief executive of PropertyGuru, said the number of listings on the portal — the largest in Singapore — increased by around 10 per cent last year to about 210,000. He declined to reveal income figures, but said the increase in listings helped drive the double-digit growth in the company's revenue last year.
"The more active agents are promoting themselves more aggressively in the quiet market ... Sales commissions have also increased for some new projects, so some agents are investing more (in advertisements) and our agent revenue has also grown," he told TODAY in an interview, adding that the number of agents that use PropertyGuru has remained stable at around 15,000 currently.
Fellow portal player iProperty also alluded to the trend of agents spending more on marketing properties, saying that their increased spending on online advertisements have filled any potential revenue losses by agents leaving the industry.
"Whether the market is slow or up, with consumers moving online to do their searches, agents need to advertise online, so that has to balance out (the impact of) having fewer agents in the market," said Mr Sean Tan, iProperty's Singapore general manager.
The lean spell in the Republic's property market has hit real estate agents here, with the total number of licensed salespersons falling to its lowest since 2011, figures by the Council for Estate Agencies (CEA) showed in January.
The CEA said that as of Jan 1 this year, there were 29,262 registered agents in Singapore, down 5.1 per cent from 30,830 the previous year and 31,783 in 2014.
Agents who have stayed on told TODAY that there are fewer business opportunities to go around in the current tough environment, making it harder for agents to close deals.
A real estate agent who asked to be known as Ms Koh said her spending on property portals such as PropertyGuru last year was nearly double that in 2014, after she opted for pricier packages that allow more listings and greater visibility.
Despite that, her income has not been adversely affected as the increase in commissions can offset her higher marketing costs.
"Many of us have to (spend more on marketing) because it takes a lot more effort to close the same number of deals than before," she said, adding that online advertisements will continue to form a large part of agents' marketing strategy as potential buyers and tenants spend more of their time online.
POTENTIAL OF THE ONLINE ADVERTISING MARKET
Analysts said there is "tremendous potential" for digital advertising to grow in Singapore given the high Internet and technology penetration here. Mr Cris Tran, consulting associate on digital transformation at Frost and Sullivan Asia Pacific, forecasts that the market will grow to US$5 billion in 2020 from US$3 billion currently.
"Singapore has very good ICT (information and communications technology) infrastructure, adoption of new technology is also very quick," he said.
Ms Charlotte Hsu, entertainment and media leader at PwC Singapore said while digital advertising is cheaper than that on traditional media, both mediums have a role to play.
"In fact, they complement each other in delivering marketing messages to consumers… It is no longer a question of whether a company should, but rather where to, how to and how much when allocating ad dollars to digital media," she said.
The booming industry has seen more new property portals being set up in Singapore. One of the new entrants is 99.co, which was officially launched in early 2015 in the middle of a market slowdown.
Its chief executive Darius Cheung told TODAY the platform now has an agent base of around 15,000 and close to 100,000 listings. The number of users have grown 10-15 per cent per month on average over the past year to about 120,000 per month.
Mr Cheung said 99.co's aim is to improve consumer experience in property searches and the current market environment has worked to the portal's advantage.
"It's great for us. The consumers can actually demand more, more pictures, better quality listings and these are what we try to do. In the past, agents put up a property and it got sold in three days. This is also the time many agents are having a bad time and they cannot afford to keep paying their way to get more businesses," he said.
99.co currently allows agents to put up listings for free but will start charging a flat fee of S$399 a year from July. PropertyGuru charges S$630 a year for its basic plan. It also has two higher-tier packages, which cost S$980 and S$2,240 a year. iProperty offers four options at S$260, S$440, S$490 and S$650 per year.
On price competition from new entrants, Mr Melhuish argued that advertising in a newspaper would cost around S$45 per listing per day while on PropertyGuru, the same goes for 5 cents to 17 cents per listing per day.
"60-70 per cent of enquiries for an agent come from PropertyGuru, so I'd say the value that they're getting is pretty good. Similarly for developers, the beauty of online is it's measurable, they invest X and they get Y and you can measure it from start to finish," he said.
With an increasing unsold inventory on hand, developers have also jumped on the property portals bandwagon in an attempt to generate more sales — a trend that the incumbents have leveraged on to grow their businesses.
PropertyGuru, for instance, has seen revenue from developers grow 20 per cent in 2015, while iProperty has identified working with developers as a way to differentiate itself from the competition.
"That is one of our key differentiators. Besides having developers — both locally and overseas — advertise with us online, we extend that to expos, conferences, we also set up private events and bring investors to view their projects," said Mr Tan.
CORRECTION: In an earlier version of this article, we listed the name of the Council for Estate Agencies incorrectly. We apologise for the error.
CLARIFICATION: It was previously reported that 99.co will charge a flat fee of S$349 a year from July. The company has since clarified that it will start charging a flat fee of S$399 a year from July.