Proposed new laws to cover licensing of mobile and online healthcare services, private ambulance operators
SINGAPORE — Parliament has approved a new Healthcare Services Bill that seeks to overhaul the way service providers in the healthcare sector are regulated and licensed.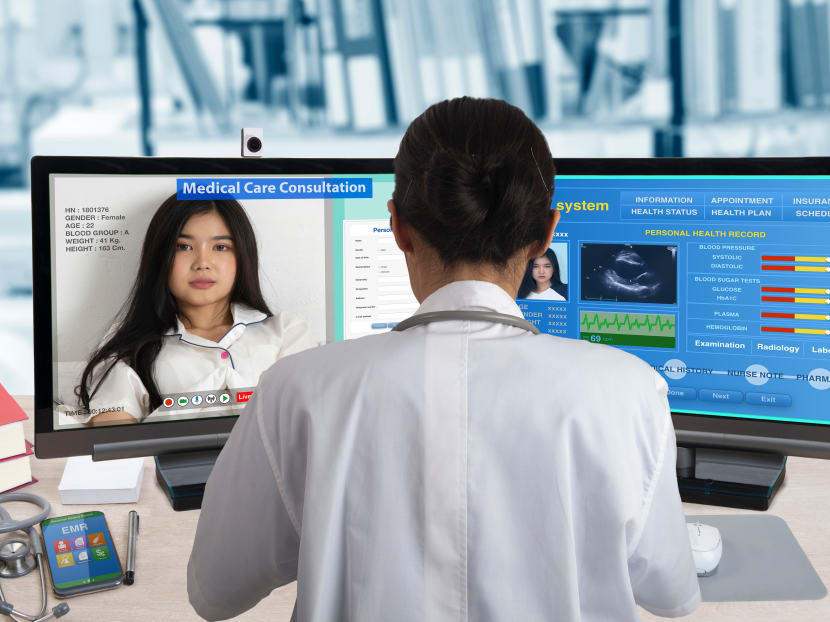 SINGAPORE — Parliament has approved a new Healthcare Services Bill that seeks to overhaul the way service providers in the healthcare sector are regulated and licensed.
The proposed new laws are to replace the Private Hospitals and Medical Clinics Act, which governs about 4,000 private and public healthcare services.
It was first enacted in 1980 to ensure patient safety by licensing premises which delivered healthcare at one location, such as hospitals, medical clinics, clinical laboratories and other healthcare establishments — and it has not been amended since 1999.
WHY NEW LAWS WERE PROPOSED
The new laws are expected to accommodate the evolving healthcare needs in Singapore, for new care models and the delivery of care across various healthcare settings and providers. They will allow the authorities to regulate beyond traditional healthcare services and include those delivered through mobile and online channels such as telemedicine, for instance.
Healthcare providers will thus be licensed based on the type of services they provide, rather than being licensed based on physical premises as provided under the current Act.
The new laws are also set to put employment restrictions on healthcare workers in certain fields.
Speaking in Parliament on Monday (Jan 6), Mr Edwin Tong, Senior Minister of State for Health, said that the life expectancy of Singaporeans is one of the longest in the world, and chronic diseases are becoming more prevalent, so there needs to be a shift in care models that allow for integration among healthcare providers.
Mr Tong said that patients, especially the aged sick, may seek convenience and cost-saving clinical care for minor ailments or follow-ups to chronic conditions, which is where mobile and online services come in.
"There is, therefore, a need to move beyond just regulating premises, to look at regulating services delivered beyond the premises if we want to ensure the safe delivery of such services in the community or remotely," he added.
WHAT THE LAWS ALLOW
Aimed at better safeguarding vulnerable patients who may be at risk of abuse, such as those in nursing homes and the Institute of Mental Health, the proposed laws will allow MOH to restrict the hiring of individuals who have prior convictions of violent offences and to conduct background checks on them.
Other proposed changes under the Bill will empower the Ministry of Health (MOH) to:
Stop licensees from providing services that may endanger patients' health and safety of individuals or that contradict rules of professional conduct and ethics

Temporarily take over operations when a residential healthcare provider fails to ensure a safe environment for patients or are recalcitrant

Gather data from licensees and publish information on both non-compliant ones and unlicensed providers
Licensees are also required to appoint a principal officer or a clinical governance officer to provide clinical oversight and increase accountability.
These roles must be filled by personnel who specialise in that field and can be the same person, MOH said at a media briefing on Monday.
Licensed service providers who do not comply with the new requirements are liable to penalties which include shortening of licence terms, suspension or revocation of the licence, and financial penalties.

WHEN THE LAWS ARE EXPECTED TO TAKE EFFECT
Mr Tong said that the new laws will be implemented in three phases from early 2021 to the end of 2022, to give sufficient time for service providers to meet the relevant regulatory requirements.
The first phase will include clinical laboratory licensees under the current Act. The second phase will involve clinic licensees and private ambulance services, which will come under the new licensing framework.
The third phase will be hospital licensees and other newly regulated services such as telemedicine or proton beam therapy for cancer treatment.
MOH said that it is expecting the number of licensees to surge from the 4,000 now to about 9,000.
Mr Tong assured the House that MOH will ensure a seamless transition to the new licensing regime and that healthcare providers licensed under the Private Hospitals and Medical Clinics Act are not required to reapply for licences. 
MOH also said that about 95 per cent of licensees will not see an increase in licensing fees on aggregate when the new laws take effect.
For those who do, mitigation measures will be put in place, which includes gradual increases in fees over three licensing renewal cycles.
WHAT MEMBERS OF PARLIAMENT SAY
The 12 parliamentarians who spoke in support of the Bill also raised concerns over how the regulations will apply to new forms of healthcare services and whether fees for private ambulance services will go up. 
1. Telemedicine
Dr Chia Shi-Lou and Ms Joan Pereira, both Members of Parliament (MP) for Tanjong Pagar Group Representation Constituency (GRC), asked how MOH will ensure the quality of telemedicine, while Mr Melvin Yong, also an MP for Tanjong Pagar GRC, asked how the regulations will apply to healthcare services that rely on artificial intelligence.
Mr Tong said that telemedicine remains regulated by existing standards such as the Ethical Code and Ethical Guidelines of the Singapore Medical Council (SMC).  
Doctors practising telemedicine are also expected to provide the same level of quality and standard of care as that of doctors providing in-person medical care.
The Bill does not apply to those receiving services through telemedicine outside of Singapore, Mr Tong said.
However, if the telemedicine provider, regardless of where it is based, provides services to someone based in Singapore, these services must be licensed under the Bill. Foreign doctors working for the provider must also be registered with SMC. 
On artificial intelligence, Mr Tong said that MOH is monitoring such forms of healthcare services closely and will work with stakeholders to develop guidelines that ensure patient safety. 
2. Private ambulance services
Dr Chia asked if the Government will regulate the cost of private ambulance services while Mr Yong questioned if the new regulations are too onerous for smaller private ambulance operators to meet.
Mr Tong said that MOH has been supporting private ambulance operators in ramping up their capabilities to meet the upcoming regulations. For instance, last year, the ministry launched the Voluntary Accreditation Scheme to help private operators become familiar with the regulatory standards and raise their clinical service standards.
MOH also introduced training schemes to help paramedics and emergency medical technicians of private ambulance operators meet the new requirements. 
As for the cost and fees of private ambulance providers, MOH will develop and publish an appropriate range of fees for them to charge consumers. This will help consumers make informed choices, Mr Tong said.
3. Imposing restrictions on employees 
Mr Yong and Nominated Member of Parliament Irene Quay asked how employment checks will be carried out and if they apply to foreign employees.
Mr Tong said that the mandated background checks will be conducted by licensees on all prospective employees and will not affect those already employed. 
He reiterated that the objective of the background checks is to prevent individuals who have committed egregious crimes — such as causing grievous hurt or rape — from being employed and potentially harming patients in long-stay settings such as nursing homes and inpatient palliative care services.
For foreigners, the background check has to be conducted "as and when information arises and can be determined", Mr Tong added.
In January 2018, the draft of the Healthcare Services Bill was put up on the Ministry of Health's website and members of the public were invited to give their feedback on the proposed Bill.