Psychiatrist of doctor accused of bashing girlfriend agrees blackout timing was 'convenient'
SINGAPORE — The psychiatrist of a doctor, who is on trial for the alleged brutal bashing of his then-girlfriend after she refused him sex, agreed with the prosecution that it was "convenient" that his client had blacked out at the time the alleged assault happened.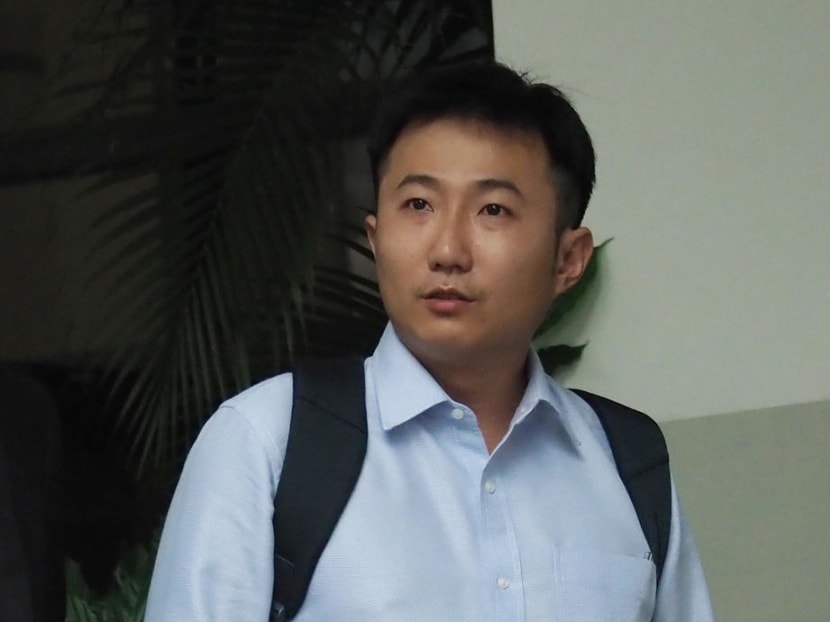 SINGAPORE — The psychiatrist of a doctor, who is on trial for the alleged brutal bashing of his then-girlfriend after she refused him sex, agreed with the prosecution that it was "convenient" that his client had blacked out at the time the alleged assault happened.
Deputy Public Prosecutor (DPP) April Phang put the suggestion to Dr Munidasa Winslow as she cross-examined the psychiatrist on Thursday (Jan 9).
Clarence Teo Shun Jie, 35, is accused of assaulting his then-girlfriend Rachel Lim En Hui in 2017. He is contesting one charge of voluntarily causing grievous hurt and one charge of wrongful confinement.
A former medical doctor, Teo lost his job after he showed up at work in a hospital intoxicated, and he has said that he was a severe alcoholic.
Giving his testimony on Nov 5 last year, he said that his drinking led to blackouts and he did "crazy things" of which he had no recollection when he sobered up.
In the wee hours of Aug 27, 2017, Teo allegedly flew into a rage and assaulted Ms Lim.
Ms Lim, 27, had told the court that they were already on the bed, but she did not want to get into a particular sexual position that Teo wanted, due to a previous bad experience that made her feel disrespected. This triggered Teo's anger.
Court documents stated that when she tried to leave his bedroom to escape from him, he pursued her, forced her back into the room and locked the door. He was then alleged to have punched Ms Lim's face repeatedly with "great force", hitting her head against the wall.
A photo of Ms Lim's swollen and badly beaten face that went online sparked public outrage over the violence that was inflicted upon her. She suffered multiple facial fractures that required her to be warded in hospital for 21 days.
'HE REMEMBERS MORE THAN HE LETS ON'
Teo had been irregularly visiting Dr Winslow's psychiatric clinic since 2015, to seek help for emotional and anxiety issues related to his drinking.
After the alleged assault on Ms Lim, he told Dr Winslow that aside from recalling that he had abused alcohol from 9pm on Aug 26, 2017 to 1am the following morning, he could not recall any specific details.
Different accounts were heard regarding the number of drinks Teo had that evening, but the prosecution said that it ranged from five-and-a-half portions of beers, and a gin and tonic, to 14 portions of beers. The exact amount of each portion of beer was not specified.
Dr Winslow had recorded that Teo remembered only that he woke up in his room, had a good time in the evening and a vague recollection of some disagreement with Ms Lim.
DPP Phang asked the psychiatrist on Thursday: "Would it be fair to say that based on this, you made a finding that (Teo) suffered from an episode of alcohol-related amnesia?" Dr Winslow agreed.
The prosecutor then suggested that Teo remembered a lot more than what he had told Dr Winslow.
She said that after having drinks at Holland Village, Teo remembered that he insisted on driving home.
Teo also remembered a "very specific" conversation with Ms Lim about her concerns about him getting caught for drink-driving.
Teo also recalled that Ms Lim had performed a sex act on him in the car.
When asked if Teo had mentioned all of this to him, Dr Winslow said that he would have recorded it if that had been so.
"He didn't tell you much of what had happened, and gave you the impression that what he remembers was hazy, right?"
Dr Winslow agreed.
DPP Phang asked if it was possible that after remembering up to the point of time where both Ms Lim and Teo were on the bed, a black hole suddenly opened in his memory and he remembered nothing until people barged into his room to rescue Ms Lim.
Dr Winslow, who has experience in dealing with alcoholic patients, said that it was plausible. He explained that people with alcoholic rage have a real difficulty remembering what they have done.
DPP Phang then asked the psychiatrist if the timing of Teo not remembering anything "happened at an extremely convenient time, which is during the assaults on Ms Lim", to which Dr Winslow again agreed.
"Is there a real possibility there was no alcoholic amnesic episode?"
"It is possible, yes," Dr Winslow replied.
Earlier in the day, Teo's defence lawyer, Mr Tan Hee Joek, sought to establish through his examination of Dr Winslow that his client had no control of his actions.
The court heard that Teo's blackouts, which Dr Winslow had been aware of before the assault, may have led to a behaviour known as automatism — which is when a person is unaware of their actions.
DON'T MIX ZOPICLONE AND ALCOHOL
Dr Winslow also spoke about the effects of Zopiclone, a mood-stabilising drug, and how it reacts with alcohol. Teo claimed that Ms Lim had given him some when he was drunk and agitated.
While he said that he cannot remember if he had consumed them, he remembered seeing a bottle of it in his room when he was released from being locked up after his initial arrest.
"If you use it together with alcohol, chances are they act synergistically and potentiate (enhance) each other's effects," Dr Winslow said. They should not be taken together, he added.
While it is uncertain if Teo had really consumed Zopiclone since no blood tests were done, Dr Winslow said that if he did take the pills, it would have multiplied the possibility of abnormal effects of the alcohol.
"I've seen it in many cases where people have done strange things or acted out with no explanation," he said. "Basically extroverted actions such as dancing on the table, or swinging around, or increased sexual behaviour without thinking of consequences. Or aggression."
Teo's trial concluded on Thursday, and the judge will give his verdict on March 9.
He remains out on S$15,000 bail.