Rebranded Groupon's Fave MD sets ambitious targets for revamped business
SINGAPORE — Months after its acquisition of Groupon Singapore, Fave Singapore managing director Ng Aik Phong is charting new growth targets and having ambitious ideas for the business.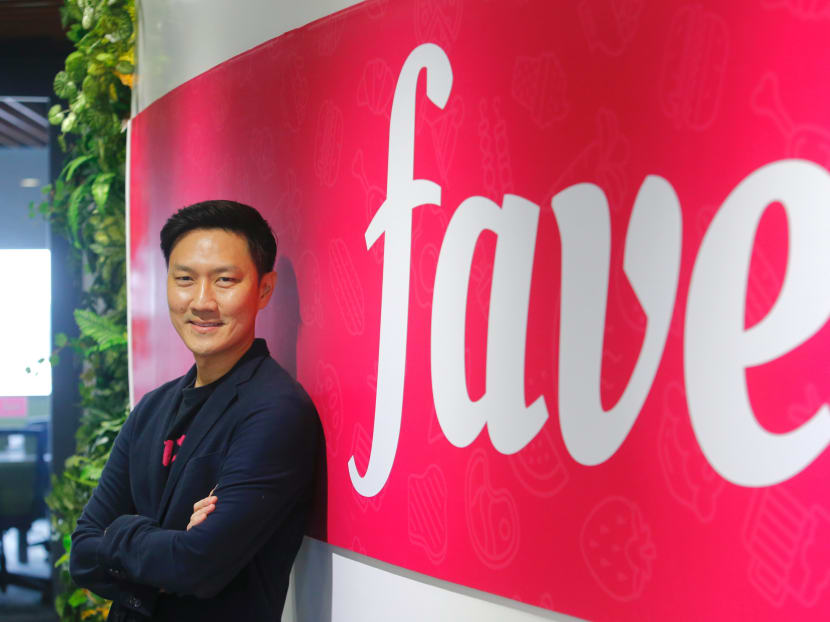 SINGAPORE — Months after its acquisition of Groupon Singapore, Fave Singapore managing director Ng Aik Phong is charting new growth targets and having ambitious ideas for the business.
Speaking to TODAY, Mr Ng shared that with its 2 million subscribers and 50,000 to 80,000 unique users daily, the deals-and-discounts business is barely "scratching the surface" of the lucrative e-commerce market in Singapore.
Unlike other online marketplaces, the Groupon/Fave business model packages deals and discounts, acting as a middleman between consumers and merchants.
Mr Ng debunks the notion that the deals-and-discounts business model is outdated. Despite the threat of competition from start-ups such as beauty booking app Vanitee and cashback app Shopback, he remains confident that Fave Singapore will continue to attract new trade.
Insisting that the business remains viable, Mr Ng explained that Groupon's subscriber base "is still there" despite the fact that "Groupon did not do aggressive marketing". Consumers can still get the best offers available on the group's platform, and a slew of innovative marketing strategies to be rolled out in the coming months will boost interest, he states.
The site currently has 1,500 "live" merchants in Singapore, and more than 5,000 offers. Its target audience is people aged in their 20s and 30s, of which about 65 per cent of its customers are females.
The group has ambitious plans to ramp up the number of its users and the value it brings to merchants to between two and five times the current volume over the next two years. Starting with an expansion of its main business segments - food and beverage (F&B), beauty and wellness, travel, services, and activities - Mr Ng is busy mapping out new strategies.
His plans include the creation of tie-ups with retail malls, the introduction of cashback incentives to induce return spending from customers, and specially curated collections.
Groupon Singapore - one of the early starters in the local online business - entered the Singapore market at the end of 2010. It was acquired by Fave in March this year for an undisclosed sum, following the earlier acquisitions of Groupon Indonesia and Malaysia. Mr Ng insists the acquisitions were not "aggressive" moves, and that there was a natural fit.
Prior to taking up his current role, Mr Ng and a number of the founding members of Fave left Groupon to found fitness platform KFit, which was subsequently renamed Fave. Their business was already in a similar space, and knowing the Groupon team, the opportunity to acquire Groupon was simply a matter of "marrying of the strengths of both businesses", said Mr Ng.
The company's brand name, its subscriber base and strong merchant network made Groupon an appealing proposition, according to Mr Ng. "Since we acquired and transitioned (the brand), traffic volume has peaked by about 20 per cent," he said.
Given Fave's strong technology focus, the potential to build on the existing network of customers and merchants is vast, Mr Ng explained. For instance, the new "easy redemption" mode simplifies the process for customers to redeem their purchases without having to wait for email confirmation, while the discovery function uses GPS technology to find the best deals near to customers.
"The use-case for an app like ours is huge, and we think we are barely scratching the surface."
In recent weeks, the company has launched a slew of strategies to revive consumer interest in the business model of the newly relaunched Fave by Groupon.
Last month, it introduced a cashback incentive in which every purchase allows customers to get between 2 and 20 per cent in cash rebates - a strategy that seeks to entice customers to make repeat purchases, revealed Mr Ng.
Riding on the wave of consumer interest generated by the Great Singapore Sale (June 9-Aug 13), the group launched a special collection early this month, with deals at 50 to 80 per cent off regular prices.
The collection features over 100 offers from 50 merchants. Fave also has plans to launch a new payment system, FavePay, in the third quarter of the year to enable customers to reap more rewards, discounts and rebates from their dining and in-store purchases.
In light of the challenging retail climate, helping merchants to acquire new customers is an important target for Fave, said Mr Ng. Merchants on the platform include big brands such as dessert chain Awfully Chocolate, bubble-tea retailer Each A Cup, Japanese restaurant network Yoshinoya, as well as a mix of smaller neighbourhood retailers.
To give more visibility to shopping centres and malls, the brand is currently in talks with malls on having more offerings on the site. Last year, Groupon worked with Far East Malls and sold S$1 million worth of cash voucher deals.
With the unrelenting march of e-commerce, Mr Ng sees opportunities for the F&B and services outlets to grow. Fave's F&B segment is the biggest category, contributing close to half of all transactions on the portal. Despite the increased competition from food delivery and doorstep beauty services, he is confident that retail spending can co-exist with the delivery model.
"People will still want to eat out," said Mr Ng. "There is still a need for people to interact. Research has shown that millennials value experiences more than things, and they are a big chunk of the consumer market now."