Recidivism rate at 30-year low in 2020, more inmates in community rehabilitation
SINGAPORE — The overall recidivism rate last year fell to its lowest since 1990, with 22.1 per cent of inmates released in 2018 returning to prison, down from 24 per cent the year before, said the Singapore Prison Service (SPS).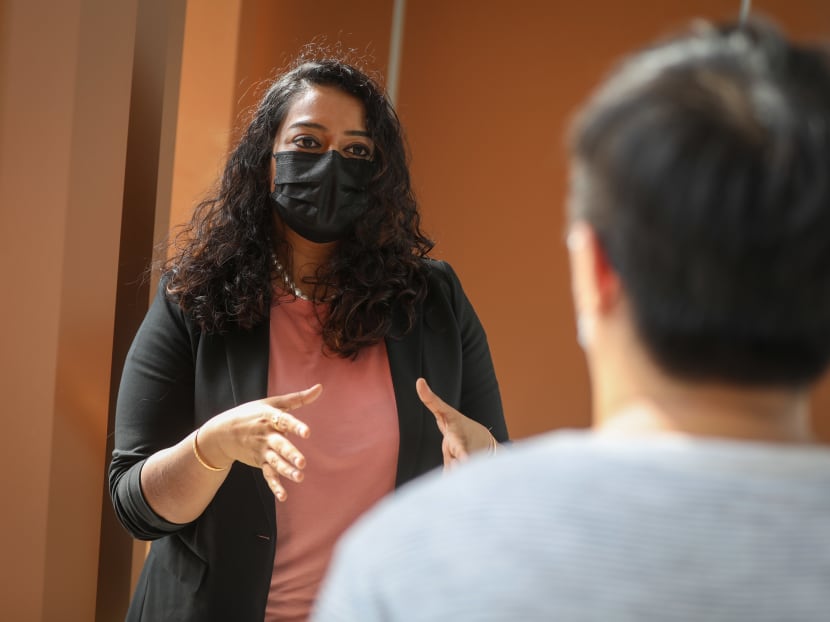 The recidivism rate last year of 22.1 per cent was the lowest since 1992, said the Singapore Prison Service  
The number of inmates undergoing community corrections was also at a record high of 3,426, a 42 per cent rise from 2019
The total number of offenders and drug abusers being admitted into rehab has decreased
However, the number of training places and proportion of inmates who secured jobs before being released have both fallen 
SINGAPORE — The overall recidivism rate last year fell to its lowest in about 30 years, with 22.1 per cent of inmates released in 2018 returning to prison, down from 24 per cent the year before, said the Singapore Prison Service (SPS). 
This is the lowest recidivism rate since 1992, when the data was recorded for the cohort of inmates released in 1990.
This decrease in the proportion of ex-convicts returning to prison within two years of release — the SPS' definition of recidivism — could be attributed to stronger support given to inmates upon their release, such as by career coaches and family, said SPS director for corporate communications and relations Rafidah Suparman during a media briefing on Wednesday (Feb 3). 
The number of inmates undergoing rehabilitation in the community while being supervised by SPS was also the highest since 1985 — when it started tracking inmates placed on community-based programmes — at 3,426 in 2020. This is a 42 per cent rise from 2019. 
The increase could be because more inmates are eligible for community corrections, said Ms Suparman. 
Inmates are evaluated on their suitability for community corrections based on criteria such as conduct in prison and family support. 
SPS manages three community corrections: Community-based programmes, the mandatory aftercare scheme and community-based sentencing.
Community-based programmes allow eligible offenders to serve the tail-end of their sentence in the community under certain conditions, such as reporting for counselling or being electronically monitored. 
The mandatory aftercare scheme is implemented after an offender has served his or her full prison term and aims to mitigate the risk of offending through rehabilitation programmes.
Community-based sentencing options are decided by the court and target first-time offenders who committed less serious crimes. 
A first-time offender who just completed his community-based programme on Wednesday and wanted to be known only as Ethan said: "(The officers) are very responsible and accessible whenever I need help."
The 32-year-old was convicted of drug consumption and sentenced to one year in jail. He served five months in prison before joining the community-based programme in July last year.
Three weeks after coming out of prison and starting the home detention scheme, Ethan's stepfather passed away.
"Before he passed on, he (asked me): How many more times do you want to go into prison?" he said. 
"His words… made me very determined not to go back to my old ways again." 
He added that his correctional rehabilitation specialist Sadhana Rai would tell him to text her whenever he needed a listening ear, and gave him guidance and support.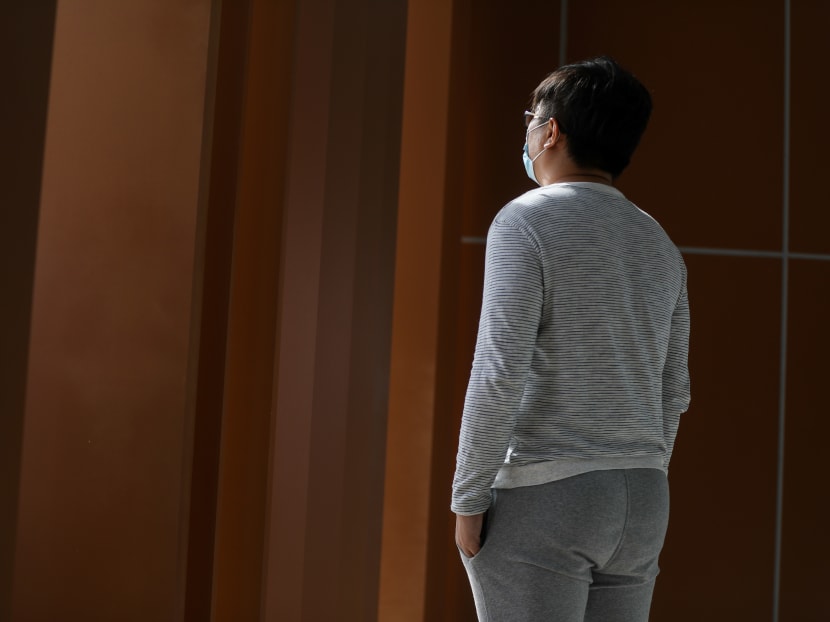 Ms Sadhana, 36, held sessions with Ethan about once every two weeks while he was on the programme, talking him through potential triggers and using counselling techniques to improve his motivation. 
"One thing we do to ensure that the supervisees are motivated is to have that patience with them," she said. 
"It's to give them that space and always believe in them."
FALL IN TRAINING PLACES, PERCENTAGE OF INMATES SECURING JOBS BEFORE RELEASE
The total number of offenders in 2020 decreased to 12,668, down from 12,985 in 2019 and 12,807 in 2018. 
There was also a drop in the number of inmate admissions at the Drug Rehabilitation Centre, where drug abusers undergo psychology-based correctional programmes, with 1,905 admissions last year compared with 2,080 the year before. 
However, the total number of inmates at the Drug Rehabilitation Centre increased significantly by almost 30 per cent, from 2,309 in 2019 to 2,984 in 2020.
Overall, the percentage of inmates who secured jobs before their release decreased to 93 per cent, compared with 96 per cent in 2018 and 2019. 
This drop is likely because of the effects of Covid-19 on the economy, said Ms Paulin Chua, director of partnership at Yellow Ribbon Singapore, a government body that aims to change society's mindset in giving ex-offenders a second chance.
"Ex-offenders, like any Singaporean, are also affected in terms of job search," she said, adding that it was an "achievement" to maintain that proportion above 90 per cent.
The number of places in training programmes, such as workplace literacy and vocational training courses, dropped from 26,972 in 2019 to 15,141 in 2020, as skills training was suspended during the circuit breaker period. 
In July 2020, the SPS started offering a degree programme — Bachelor of Science in Logistics and Supply Chain Management — in partnership with the Singapore University of Social Sciences, said Mr Paruk Kothari, vice principal of the Prison School at SPS.
"This is the first programme that the Prison School actually consolidates all the students into the Prison School building itself," said Mr Paruk. 
The degree is a continuation of the Diploma in Business Practice and International Supply Chain Management, which the Prison School started offering in October 2018.
At present, there are eight inmates undergoing the eight-year part-time degree. 
CLARIFICATION: A previous version of this report quoted the Singapore Prison Service saying that the recidivism rate in 2020 was the lowest since 2006. The service has clarified that the 2020 recidivism rate was the lowest since the cohort of inmates released in 1990 — the recidivism rate for whom was recorded in 1992, two years after their release.