Reformative training for man who sexually assaulted drunk friend, filmed him naked
SINGAPORE — After a late-night drinking session, a 20-year-old man sexually assaulted a 23-year-old male friend who was almost unconscious.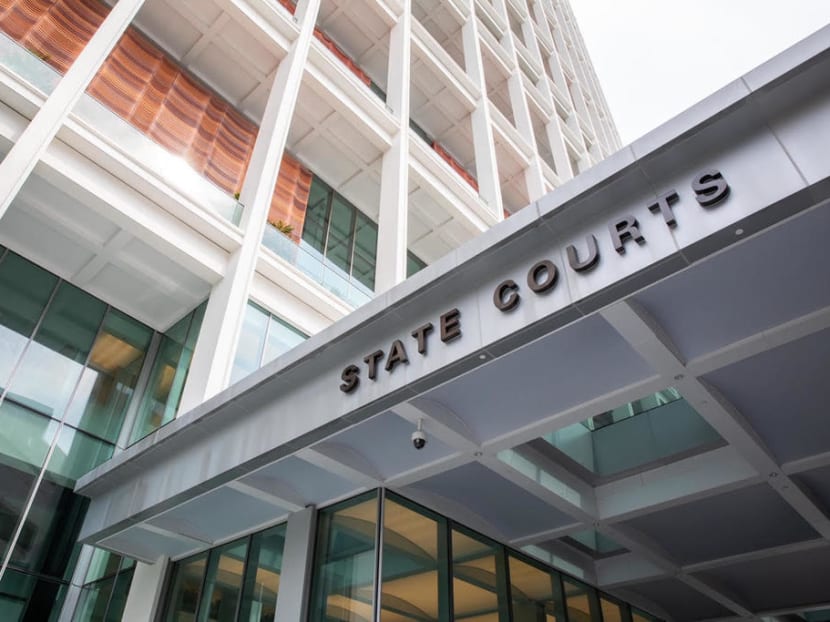 Hari Kishen Balakrishnan, 20, and his victim, 23, went drinking with friends 
They later went to the home of two other friends to drink some more
Hari sexually assaulted and molested the almost unconscious victim in a bedroom
He also took seven video clips of his acts 
SINGAPORE — After a late-night drinking session, a 20-year-old man sexually assaulted a 23-year-old male friend who was almost unconscious. 
Hari Kishen Balakrishnan also took seven video clips of him performing sex acts on the naked victim. 
He later deleted the clips but the police later recovered them during forensic investigations.
On Wednesday (Sept 1), the stateless man, who turns 21 later this month, was sentenced to at least six months' reformative training — a regimented rehabilitation programme for those under 21 who commit relatively serious crimes.
Offenders are given a minimum period that is subject to how they respond to the rehabilitation.
The prosecution pointed out that if Hari was sentenced as an adult offender, he could have been jailed for at least six years and given caning. 
In reply, District Judge May Mesenas stressed that rehabilitation is the predominant sentencing consideration for young offenders but given the seriousness of Hari's offences, deterrence had to feature in the punishment as well.
Hari had pleaded guilty earlier this year to one count each of sexual assault by penetration and making an obscene film. Another charge of molestation was taken into consideration for sentencing.
WHAT HAPPENED
The court heard that the victim, who cannot be named due to a court order to protect his identity, and his 19-year-old female friend met at Clarke Quay on Nov 7 last year.
A few hours later, the pair met Hari and another female friend, also aged 20. 
The group chatted at the Read Bridge area till about 6am before heading for breakfast along River Valley Road.
Hari and the victim went to a nearby convenience store at about 9am to buy more cigarettes and alcohol, while the two women went home.
They continued to drink, smoke and chat in the vicinity till the victim's mobile phone ran low on battery.
Hari suggested that he could charge the phone and drink more at an apartment where two of their friends lived.
After they arrived at the apartment around 11am, Hari offered the victim three to four glasses of whiskey mixed with mineral water.
The victim soon passed out from the alcohol and Hari proceeded to take him to a bedroom while their friends stayed in the living room watching television.
In the bedroom, Hari sexually assaulted his victim for about 17 minutes.
The victim was almost unconscious and had no strength to open his eyes or fight back, but could feel what Hari was doing to him. 
He also had not indicated to Hari that he would have consented before passing out, the court heard.
Hari filmed seven clips of the sexual assault that showed the victim with his eyes closed the entire time.
The victim eventually regained enough strength to wake up. While he was furious and wanted to beat up Hari, he composed himself as he knew his friends were around. He went to the kitchen to smoke, where Hari joined him.
The victim then left the apartment alone at about 6.30pm and called his female friend, telling her that he had been sexually assaulted, before making a police report at Kampong Java Neighbourhood Police Centre.
Hari was arrested the day after committing the offence. Police officers seized the phone that he had used to film the victim.
Adult offenders convicted of sexual assault by penetration can be jailed for up to 20 years, as well as fined or caned.
For making an obscene film, offenders can be fined between S$20,000 and S$40,000 or jailed up to two years, or both.