Rent hike at Chinatown street market after facelift
SINGAPORE — Rental rates for stallholders at the 13-year-old Chinatown Street Market will go up after it undergoes a year-long facelift from May 15.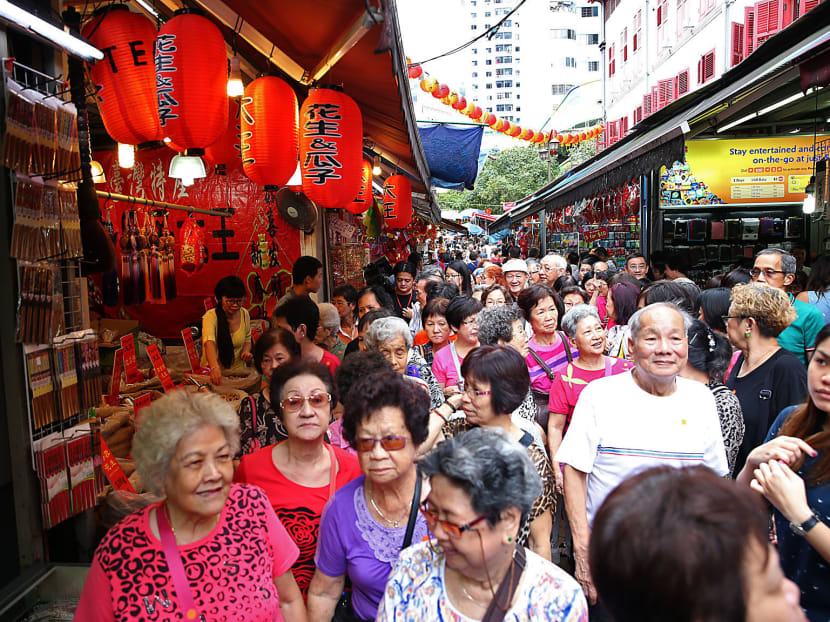 SINGAPORE — Rental rates for stallholders at the 13-year-old Chinatown Street Market will go up after it undergoes a year-long facelift from May 15.
The rents, which currently stand at about S$1,600 to S$1,800, are expected to increase by around S$200 to S$400, TODAY has learnt.
The street market, which currently houses 159 stall holders, will finally undergo refurbishment more than half a year since the works were first slated to start, and they are expected to be completed by the end of next year.
In a media release on Friday (March 10), the Chinatown Business Association (CBA) said it had been engaging stall tenants, shophouse landlords and other stakeholders in the lead-up to the refurbishment works.
Most tenants have already been informed of the expected refurbishment timeline, and have been given two months' notice.
Works will also take place in phases to minimise disruption, especially during the peak festive periods of the Mid-Autumn Festival and Chinese New Year, said the CBA, with non-affected areas to remain open.
Each phase will range between six and 12 weeks, with only one portion of Chinatown Street Market involved at any point.
No rent will be collected from tenants during the month they are scheduled to close for refurbishment works.
In response to TODAY's queries, a CBA spokesperson said that rental rates were last raised in March last year — after remaining unchanged for the previous five years.
"In line with the refurbishment of the Chinatown Street Market, CBA has been reviewing rental costs, while also taking into consideration the prevailing market rates and current economic climate," the spokesperson added.
When asked why the starting date for renovation work was pushed back, the CBA said it was to allow tenants to operate over this year's festive season, as well as to extend its engagement process with tenants and landlords.
During the refurbishment, directional signs will be placed on hoardings to point visitors to attractions and businesses in Chinatown.
Once the facelift is completed, visitors to the street market can expect improved fire safety features, such as water sprinklers and automatic fire shutters at the shophouses, as well as rain curtains in front of these buildings.
Meanwhile, street stalls will have better roof insulation, extended shelters and rain curtains installed as well.
Tenants at the street market had mixed reaction to the news of the impending refurbishment. Some of those TODAY spoke to were concerned about the rental hikes, although most were resigned to the increase.
Mr Yep Wah Kow, a tenant for 13 years, said that he would be halving his stall size. He now has two stalls, and pays around S$3,500 in total for rent.
After the refurbishment, Mr Yep would have to pay around S$2,000 per stall, and he would be giving up one stall, even if it meant having less space to hawk his trinkets.
Another stallholder of six years, who only wanted to be known as Mr Ong, said that the rent hike meant that he would have to "tighten his purse strings" in the coming months, and "be more willing to give discounts when customers want to bargain".
For some businesses, the news of street market refurbishment came on the heels of decreasing footfall to the area, especially with the ongoing construction of an MRT station nearby.
Madam Chan Yuk Ling, manager of Da Sheng Hong Kong Pastry along Sago Lane, said her business had dropped about 30 per cent due to the MRT works.
Other stallholders said they would "wait and see", before deciding whether they should give up their business.
A stallholder, who declined to be name and had been in the area for six years, said: "Hopefully, things pick up ... otherwise after a year, I might wind up the business."