Repeat offender jailed after breaching protection order, threatening brother with chopper, boiling water
SINGAPORE — A serial offender was sent back to jail after repeatedly threatening and assaulting his older brother in contravention of a personal protection order (PPO).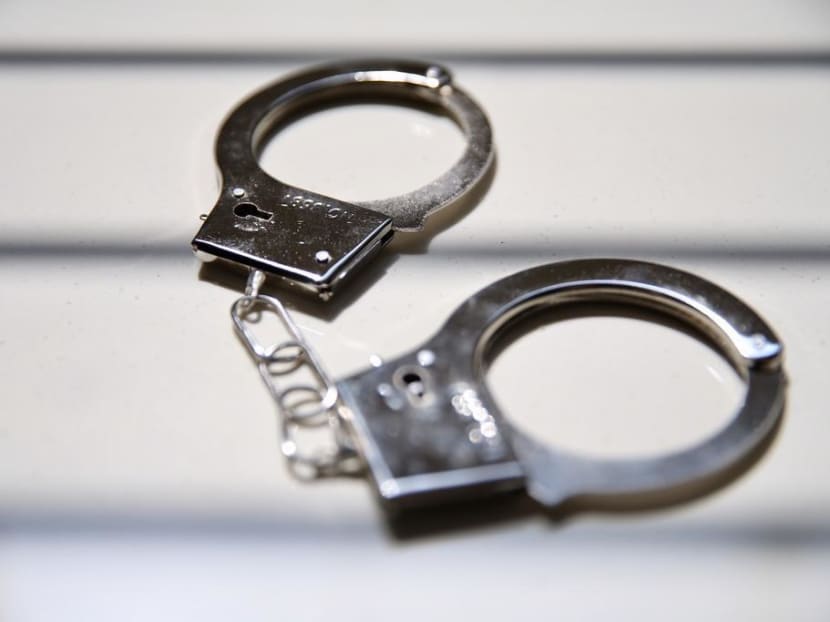 SINGAPORE — A serial offender was sent back to jail after repeatedly threatening and assaulting his older brother in contravention of a personal protection order (PPO).
Ravi Sinathamby Subramaniam, 52, was sentenced to 16 weeks in jail on Friday (Dec 20), after he pleaded guilty to eight offences, most involving his brother Rajan Subramaniam, 55, who took out the PPO against Ravi in November last year.
The court heard that Ravi was last sentenced to 10 years' jail and 15 strokes of cane in 2010 for taking drugs, robbery and snatch theft.
In various incidents between December last year and October this year, Ravi threatened to splash boiling water on his brother while holding a kettle, held a chopper to his brother's ear, and punched his mouth and shoulder, among other harassments or assaults.
The brothers had been living together with their mother.
Told after his sentencing that he would have to attend a community court conference to work out the underlying problems of his family violence towards his family, Ravi blurted out: "My brother also came out of prison, sir. He is also the problem. It is unfair, sir, what my brother does to me."
It was not made clear in court if his brother has served time in prison.
Deputy Public Prosecutor (DPP) Sean Teh read out Ravi's eight antecedents dating as far back as 1987 when he was convicted of drug possession and was sentenced to 18 months in the Singapore Armed Forces' detention barracks.
GOING PHYSICAL OVER PETTY DISPUTES
The PPO states that Ravi should be restrained from using family violence against Rajan.
Then on Dec 18 last year, less than a month after the PPO took effect, Ravi punched his brother's mouth and his shoulder, because he saw him watch YouTube videos on his mobile phone in the living room and suspected that this was causing the movie he himself was watching to stream slowly.
Then on Jan 14 this year after midnight, Ravi threatened Rajan by saying "I will cut you", when the police showed up to arrest him. Their argument started after their mother found Ravi sleeping naked in their living room and Ravi hurled vulgarities at Rajan when confronted about it.
The next dispute happened on March 17 when Rajan could not find his pair of slippers that Ravi had previously borrowed. Ravi abused him verbally in Tamil, then went to the kitchen to get a hot kettle, threatening to splash boiling water on his brother. Rajan called the police.
The next day, Rajan reported Ravi to the police again after Ravi punched him on the lips at least three times after confronting him about their dispute the day before.
On July 3, Ravi returned home after midnight intoxicated and shouting vulgarities in Tamil. Rajan, who was sleeping in the living room, was awoken and told him to stop shouting. Ravi then picked up a chopper from the kitchen to confront his brother.
Their mother had to intervene and snatched the chopper away from Ravi.
Then on Oct 11, Ravi, after drinking two cans of beer, punched his brother in the face several times because he was irritated by his snoring. Rajan suffered abrasions on the face and right ear, and an oral contusion from the attack.
VERBALLY ABUSING PUBLIC SERVANTS
Ravi also pleaded guilty to charges for insulting and harassing public servants.
On the morning of March 15 this year, Ravi called 999 and yelled vulgarities at the 35-year-old telephone operator who picked up his call, because he could not get her to transfer the call to the Tanglin Division of the Singapore Police Force.
He was verbally abusive as well towards one of the police officers who responded to one of Rajan's call to the police, scolding him swear words in both English and Hokkien.
In seeking a jail term of at least 19 weeks for Ravi on Friday, DPP Teh submitted that his actions showed a lack of respect for both the law and law enforcement officers.