Rise in number of complaints against luxury marketplace Reebonz: Case figures
SINGAPORE — There has been an increasing number of complaints against luxury marketplace Reebonz, with 18 cases so far this year compared to 12 in 2020, according to figures from the Consumers Association of Singapore (Case).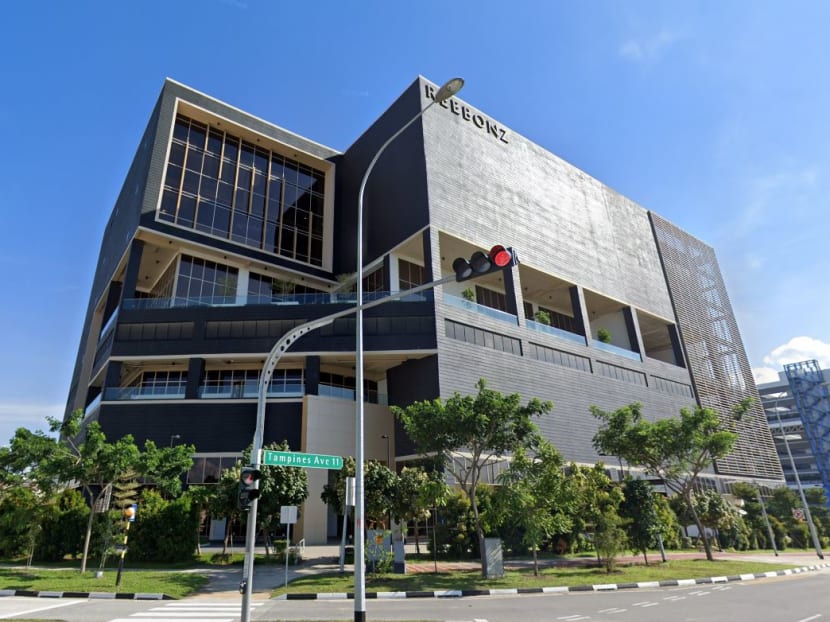 SINGAPORE — There has been an increasing number of complaints against luxury marketplace Reebonz, with 18 cases so far this year compared to 12 in 2020, according to figures from the Consumers Association of Singapore (Case).
In 2019, there were three cases.
"In general, consumers complained that the pre-owned luxury bags and jewellery purchased from the platform were counterfeit/not authentic," said Case president Melvin Yong in response to queries from CNA.
He added that some consumers also complained that the products were of poor quality.
COMPLAINTS FROM SELLERS
Separately, eight complaints lodged with Case this year were from sellers, as opposed to buyers. Reebonz's White Glove service allows people to sell their pre-owned bags through the platform. As of mid-August, sellers were owed more than S$20,000, according to the complaints lodged.
In 2019 and 2020, the consumer watchdog received six complaints from sellers.
"In general, these individuals complained that they have not received their payment even after several months of waiting, when the agreed payout period is 20 business days," Mr Yong said.
According to the Reebonz website, people who are keen to sell certain brands of luxury bags have the items collected at no cost to be inspected. Potential sellers are then made an offer and may receive "up to 95 per cent payout of the final net selling price" after the bags are sold.
The service has since been suspended. A notice on its website reads: "We will temporarily put a pause on accepting new White Glove collections. We are reviewing our existing process to better meet your requirements."
Despite receiving such complaints from sellers, a Case spokesperson said these are "outside our purview" as the watchdog handles mainly buyers' complaints.
Among those who have been waiting to be paid for her pre-owned items is sales manager Emily Yeo, who has been using the White Glove service since 2017.
The 38-year-old said that while she was told payment will be made about three weeks after the sale of her items, it would typically take six to eight weeks.
Each time, she would receive the payment after chasing a representative for it, she said. "Even though the wait was long, at the end of the day, I still got my money," she told CNA.
However, after three of her luxury bags were sold for S$1,800 in April, the payment did not come in even after the usual reminders were sent.
When she contacted Reebonz in July, she received a response saying there had been a delay and that the payment to her had been scheduled for Aug 9. The representative who replied also told her to get in touch again if she did not receive the money two days later.
"When I see this kind of message, I feel assured, so I thought I would wait again," Ms Yeo said.
But when she still did not get the money, she did a search online and found that others had similar experiences.
A recent check by CNA showed a one-star review online that said: "Deal at your own risk. Payment for sold consigned items outstanding for more than five months."
There were similar comments on Reebonz's Facebook page, with one consumer saying that she purchased something on Aug 10 and has not received her item.
"I did not get an email confirmation, updates on shipping, but payment was taken on the date of purchase. Please contact me, this is very frustrating. I did not expect Reebonz to be so unresponsive on WhatsApp, emails and Facebook messenger."
Ms Yeo made a police report over the matter. The police confirmed that they are looking into it.
REEBONZ RESPONSE
While Reebonz did not reply to emails from CNA, a "concierge" on a Reebonz WhatsApp business account said on Monday (Aug 23): "We just need time, we are not running out. All will be paid... we are not the only one affected by Covid."
The representative added that the firm had paid "two batches last week" and that the payments are ongoing this week.
Reebonz uses "licensed" ateliers, the representative said, noting that the firm has been around for a decade.
Mr Yong cautioned that consumers who wish to buy pre-owned luxury items from such platforms should note that online marketplaces are not experts in evaluating the authenticity of luxury items sold to them.
"As such, there is always a risk that products sold to these platforms could be fake. When buying pre-owned luxury products, consumers should ask for certification to verify the authenticity of the product," he said.
He also urged consumers to check the platform's track record through customer reviews before making a purchase, and to patronise platforms with "clear exchange and refund policies". CNA
For more stories like this, visit cna.asia.