Officers in Dominique Lee case were punished: SAF
SINGAPORE – The two officers involved in the military exercise that resulted in the death of Private Dominique Sarron Lee in 2012 did not face criminal charges, but they were punished according to military law, after being found guilty of negligent performance of lawful order or duty in 2013, said the Singapore Armed Forces in a Facebook post today (March 7).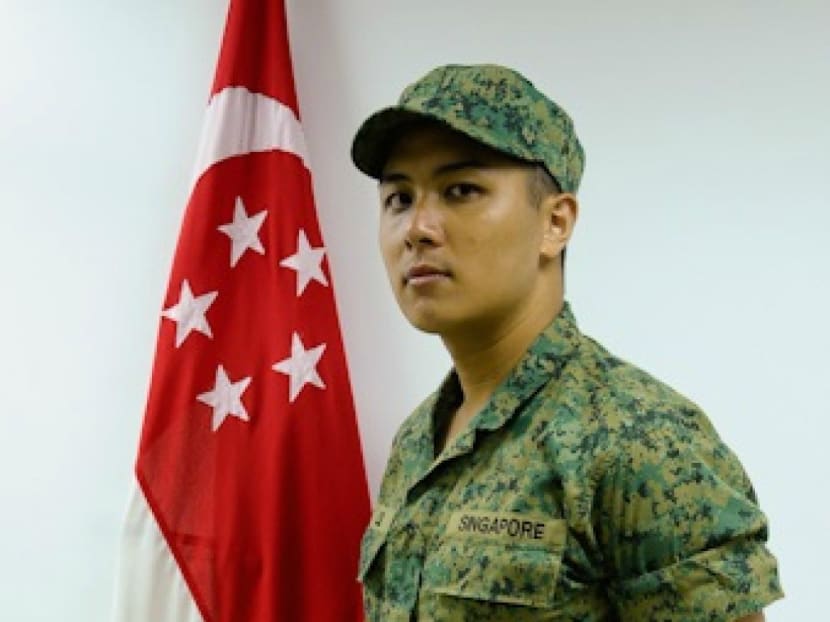 SINGAPORE — The two officers who were unsuccessfully sued by the family of the late Private Dominique Sarron Lee were punished according to military law in 2013, the Singapore Army revealed on Monday (March 7).
The Army's comments, posted on its Facebook page and signed off by Commander of Army Training and Doctrine Command Chan Wing Kai, came after a High Court ruled last week that the two officers' actions in the training exercise in question fell within indemnity from negligence suits under a provision of the Government Proceedings Act. Lee died in April 2012 because of an acute allergic reaction to the fumes from smoke grenades used during a training exercise.
On Monday, Brigadier-General (BG) Chan revealed that before Lee's family sued, his then-platoon commander Captain Najib Hanuk Muhamad Jalal and chief safety officer of the exercise Captain Chia Thye Siong had been summarily tried and found guilty in 2013 for negligent performance of lawful order or duty. The Ministry of Defence (Mindef) did not comment on the specific punishments the duo received. Depending on a personnel's rank and the type of disciplinary body hearing the case, possible sentences that may be imposed in such hearings vary, but may include fines or detention.
In the post on Monday, BG Chan said no criminal charges were brought against Capt Najib and Capt Chia because a Coroner's Inquiry had found that Lee's acute allergic reaction was "not reasonably foreseeable" — it was the first such death since the Singapore Armed Forces (SAF) started using these smoke grenades more than 30 years ago.
He added that none of the other asthmatics in the same platoon reported any adverse outcome from the exercise or exposure to the smoke.
After the High Court struck out the case by Lee's family last week, his mother penned a note saying "It has been three years and 10 months since you were taken from me and, still, I haven't been able to get any closure."
On Monday, BG Chan reiterated that the SAF is "deeply sorry for the untimely and tragic loss, and the anguish and distress brought to (Lee's) family".
He added that Mindef and the SAF have been helping Lee's family since 2012 by giving them welfare grants and offering them compensation, "based on the full extent allowed by the compensation legislation".
BG Chan did not disclose the compensation amounts, citing the need to respect privacy and maintain confidentiality, but said compensation quantums are generally "two to four times" that of amounts provided under the Work Injury Compensation Act for incidents arising from training and operations.
In a Facebook post last night, Defence Minister Ng Eng Hen said he wrote to MINDEF and SAF staff about Lee's case. While the High Court had awarded his ministry costs for the suit brought by Lee's family, "we need not add to the pain and anguish … we should waive the costs."
He added: We should also emphasise to our SAF commanders that they should continue to train their men professionally, with due regard for safety regulations. I know that our commanders care for their men and that no one wishes for their trainees to be injured or worse still, face death. We must learn from every accident, fix lapses and improve. This is the way we honour all those who have given their all to build a strong and honourable SAF."