Say goodbye to promos, Grab's top S'pore exec won't engage in price war with Gojek
SINGAPORE — Commuters hoping for a return of Grab promotions as the ride-hailing giant takes on new entrant Gojek will be disappointed, as its top executive here said that the perks will not make a comeback.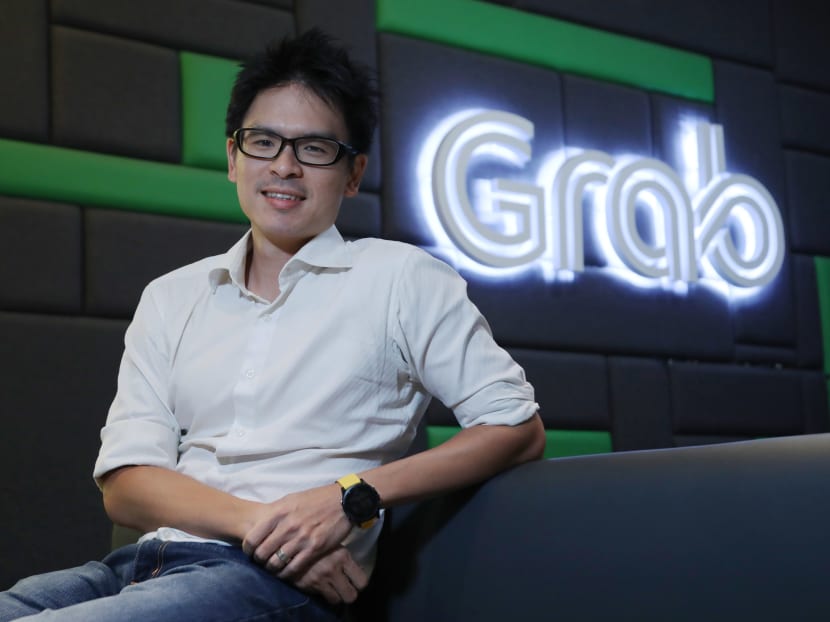 SINGAPORE — Commuters hoping for a return of Grab promotions as the ride-hailing giant takes on new entrant Gojek will be disappointed, as its top executive here said that the perks will not make a comeback.
But the firm has taken in customer feedback and will start a new affordable on-demand service with larger vehicles next year, said Grab's Singapore head Lim Kell Jay in an interview with TODAY.
Sign up for TODAY's newsletter service on any of these platforms. Click here:
WhatsApp
Telegram
Email
It will also trial a new pet service in January. 
Mr Lim said that the Singapore-based company has learnt from experience that handing out promotions is unsustainable, and that commuters are "going to be pissed" when they are withdrawn.
"It's silly if we don't learn from that," Mr Lim said on Wednesday (Dec 5), about a week after Indonesian ride-hailing firm Gojek launched its trial app here with promotions to woo riders.
Earlier this year, Grab drew the ire of commuters after it took away promotions in the wake of its high-profile takeover of American rival Uber's regional business in March. Both firms had dished out promotions to commuters in a bruising battle for market share.
In September, Singapore's competition watchdog ruled that the Grab-Uber deal was "anti-competitive" and laid out measures to cushion the impact on riders and drivers, as well as open up the market to new entrants.
These measures, which include dismantling Grab's exclusive arrangements with taxi operators, may be lifted if a rival attains at least 30 per cent of the rides matched across ride-hailing services for half a year.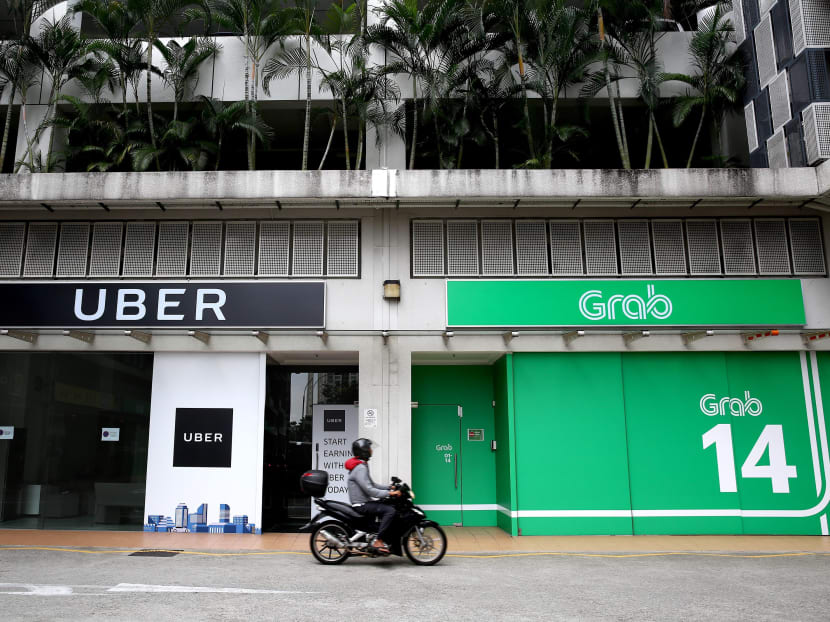 While the solution could be for Grab to step back to allow Gojek to gain market share, Mr Lim said: "We do what the customers want… That's something that we've learnt over the course of 2018.
"If we lose sight of that, then it really doesn't matter (whether it is) 70 per cent, 80 per cent, (or) 30 per cent market share."
DISHING OUT OTHER OPTIONS
In response to feedback from users about high fares, Mr Lim said that Grab plans to roll out an on-demand, point-to-point service in larger vehicles, such as seven- or 13-seaters. The service, which has yet to be named, will be tested in the first half of next year.
To meet the needs of this budget-conscious segment, fares will be lower than those on its car-pooling service GrabShare, but costlier than public transport. They will be determined based on distance.
Commuters using this service may need to walk a short distance to a pick-up point in order for routes to be optimised, and riders will be matched with others going in the same direction.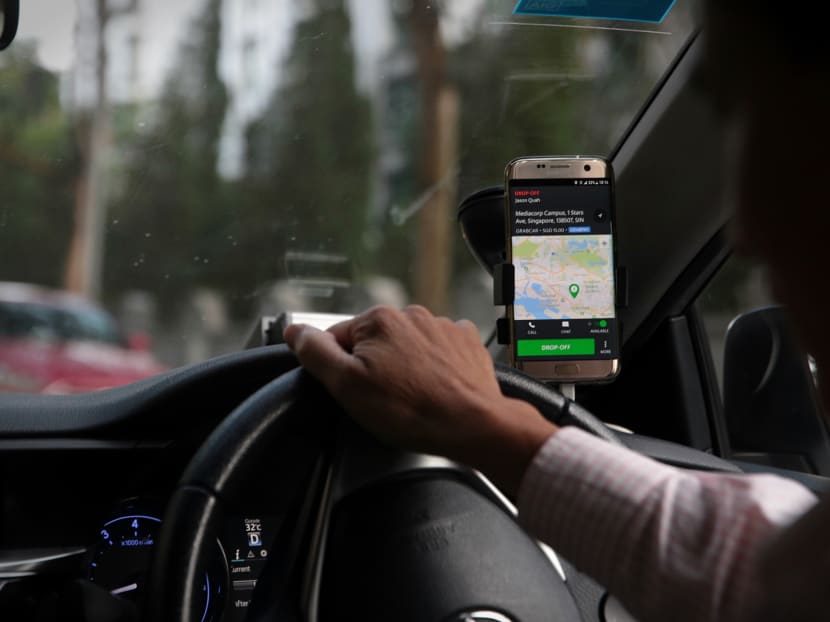 With the service moving more riders in a single trip, Mr Lim acknowledged that some "trade-offs" will be inevitable, such as slightly longer wait times. "What's important is that your arrival time is given upfront," he said.
In addition, Grab will introduce pet-friendly service GrabPet, which will be tested in January, said Mr Lim.
Drivers will be trained on what to look out for when transporting pets and will also be given seat covers to protect their vehicles.
Mr Lim said that the pet service is "not really going to move the needle for (Grab) from a growth perspective", but it shows that the firm is trying to meet the needs of its customers, no matter "how niche and small these may be".
NO MORE PRICE WAR
While Grab will use promotions to entice users to try new services, Mr Lim said in response to TODAY's question on a possible price war with Gojek that the firm has "moved on" from ad hoc perks and is working to bring longer-term value to commuters.
"The truth of the matter is promotions are very short-term: It's really just that one particular transaction," he added.
"We need to take a much longer view. We are not here to fight that short war."
Instead, Grab is looking to benefit users over the longer term through its GrabRewards programme and GrabClub, a recently launched monthly subscription scheme offering ride and food delivery discounts for a fee.
On Nov 29, Jakarta-headquartered Gojek rolled out its app to Singapore users in batches. It has since dangled a string of promotions, including ride vouchers for customers of its partner, DBS Bank.
Transport researcher Lee Der-Horng of the National University of Singapore (NUS) said Gojek may have no choice but to compete on price at this stage.
While it is trotting out promotions to entice users to download and use its service, Professor Lee said that ride-hailing platforms will have to compete on "service, quality and value for money" in the longer term.
Associate Professor Lawrence Loh from the NUS Business School said the era of competing on price alone is "numbered or even over", and Gojek must take a longer-term view to retain customers by offering a wider array of complementary services.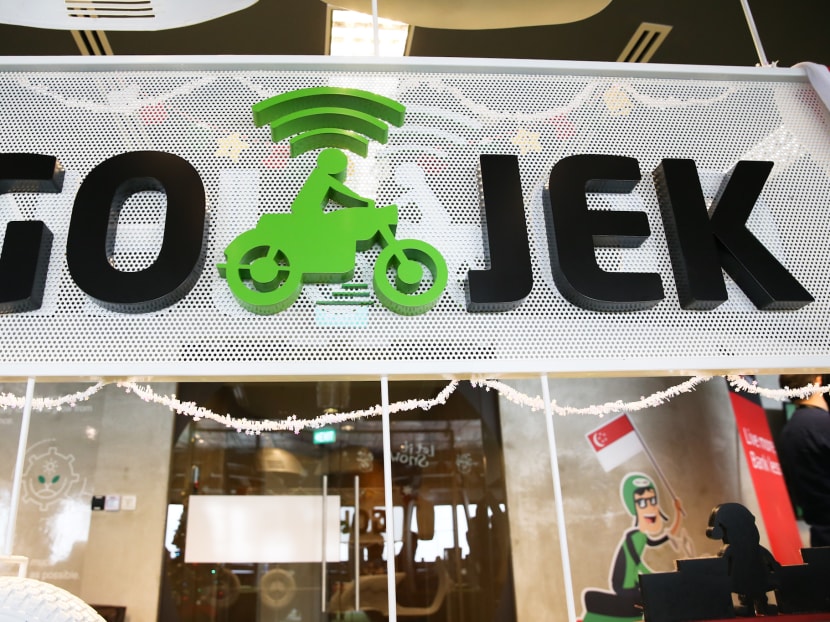 Gojek has indicated that it could move into the food and parcel delivery space here.
However, transport economist Walter Theseira of the Singapore University of Social Sciences said that how the competition plays out in the industry hinges on whether Gojek grows slowly but steadily, or pumps streams of money into gaining market share aggressively.
If Gojek chooses the latter, Grab would risk looking very weak if it does not respond, said Assoc Prof Theseira.
"If Gojek somehow throws a lot of money at the market, achieves good market share and shows signs of putting Grab in an uncomfortable position market share-wise — for example, Grab finds that drivers are leaving en masse or its market share is slipping dramatically — I do think that Grab will not have much choice but to respond," he added.
GROWING FOOD DELIVERY BUSINESS
Besides its focus on point-to-point transport, Mr Lim said the GrabFood delivery business will be a "big pillar" of growth for the firm in the coming year.
There are many opportunities in the food sector Grab can "disrupt", said Mr Lim. GrabFood, which launched in May, has about 3,000 merchants on its platform.
The firm is exploring various models as it expands the service, including bringing popular merchants into a central location where fit-for-delivery meals are made and delivered via its platform — a concept it has tested in Indonesia.
Rival food delivery service Deliveroo, for instance, has similar kitchens in Lavender and Katong housing several eateries that prepare food for the app's users. Customers may also collect their meals from the Lavender kitchen, or dine there.
Grab's proposed central kitchen will benefit merchants as it provides them with extra capacity, said Mr Lim.
"If the merchants have already maxed out their capacity in their current kitchen, by giving them additional kitchen capacity, they're able to generate more revenue," he added.
The kitchen could operate on a revenue-share model, and Grab hopes to test it sometime next year.
On what users can expect from Grab in 2019, Mr Lim reiterated his firm's vision of moving beyond transport to become the region's "everyday superapp".
"We want to be able to bring everyday services — transport, food delivery, payments, logistics — to our customers in a secure and safe way," he said.
"At the same time, we also want to make sure that our partners, whether they are our driver-partners, merchant-partners or delivery-partners, are able to make a decent income."