The search for Singapore's 'other Lee Kuan Yews'
By wongpeiting [at] mediacorp.com.sg">Wong Pei Ting
Visuals by nraj [at] mediacorp.com.sg">Raj Nadarajan
SINGAPORE – As far as household names go, there's none bigger in Singapore than Lee Kuan Yew.
Yet, there are surprisingly few Singaporeans who share the same name as the late founding Prime Minister, as photographers Sam Chin and Samuel He found out over the course of two years.
In 2014, about a year before Mr Lee's death on March 23 last year, they embarked on a project to find and photograph at least 15 of Singapore's "other Lee Kuan Yews" as part of a book project to mark the country's golden jubilee.
But without access to national databases, they could only rely on traditional search methods - by making appeals to acquaintances, poring over the Yellow Pages, phonebooks and yearbooks, and knocking on the doors of clans and associations which might lend a clue.
One month in, they found their first candidate through the Singapore Teochew Lee Association. Three months later, they found a second lead through a mutual contact.
But initial hopes that public curiosity in the unusual project would turn up more leads quickly fizzled. They could only find two Singaporeans named Lee Kuan Yew, despite some media coverage of their search.
Last month, TODAY independently located a 17-year-old whose Chinese name is the same as that of the late Mr Lee, thanks to help from his alma mater, Montfort Secondary School.
"Moving forward, our target is somewhere around 8 or 10 – we must at least reach that number before we can have an exhibition or a book on it," said Mr He.
So why are there so few Singaporeans named Lee Kuan Yew when the name is so famous?
The answer, according to National University of Singapore sociologist Tan Ern Ser, is that "there can only be one Lee Kuan Yew" in the minds of Singaporeans.
Well, there are, in fact, at least three other Singaporeans named Lee Kuan Yew. More precisely, the three of them have the same Chinese name, 李光耀, as the late Mr Lee, though the English translation of their names are slightly different from that of the late PM.
This is what they told TODAY about sharing the Republic's best-known name.
"Is it illegal for me to have such a name?" the teenager asked over the phone when he was first approached by TODAY.
After some assurances, he disclosed that he got his name by accident rather than by design.
After he was born, Jonathan's name 'Kong Yong' ('Kong' which signifies diligence, 'Yong' for bravery) was left to the Registry of Births and Deaths to interpret as his Peranakan father and Filipino mother weren't confident of their Chinese language abilities.
What got recorded down on his birth certificate was "Guang Yao" ('Guang' for light, 'Yao' for bright) – an error his parents did not realise until Jonathan got home from Primary School one day and said: "Mummy, do you know that this famous man has the same name as me?"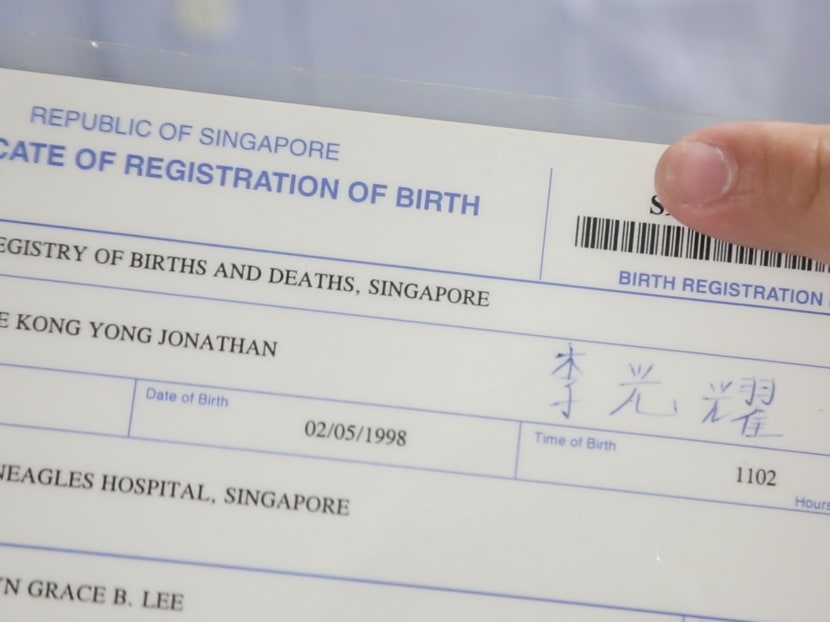 Expectations on Jonathan, a student at Ngee Ann Polytechnic's School of Film & Media Studies, have since risen. His mother, Ms Evelyn Grace Lee, 51, constantly reminds the teenager: "You have to study hard because you are living after the name."
In his previous career as a regular serviceman in the Singapore Armed Forces, Mr Benedict Lee Kuan Yew drew more attention than he ever intended.
"They called 'Lee Kuan Yew'. I said 'Present', and heads would turn," said the former full-time soldier, who served in the SAF for 18 years.
Now an Operation and Inspectorate Lead at eLC, a company that implements eLearning projects for various government organisations, Mr Benedict Lee says he gets the same reaction as well it comes to dating.
"I did get dates with the line: 'Hi, my name is Lee Kuan Yew. Can I get to know you?' It's a good icebreaker," he added.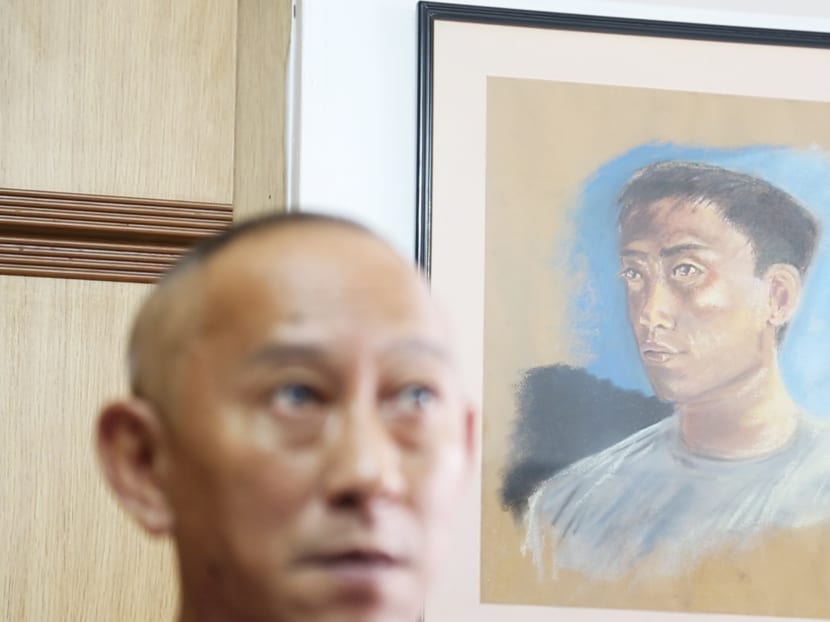 Despite the occasional bouts of teasing, Mr Benedict Lee says he is unabashedly proud of his name. "I like my name not because I have the same name as him. I like it because that's what my parents gave me," he told TODAY.
Asked how he got his name, Mr Benedict Lee said: "My dad looked up to (the late founding PM Lee) for his sense of integrity. So when Kuan Yew went into politics, in 1959 when I was born, … someone suggested to my father: 'Your surname is Lee right? Lee Kuan Yew lah!'"
And yes, he feels some pressure from the frequent questions about why he is nothing like the late founding PM Lee.
"It is a little bit hard to carry his name, but I would say I carry it my way," said Mr Benedict Lee.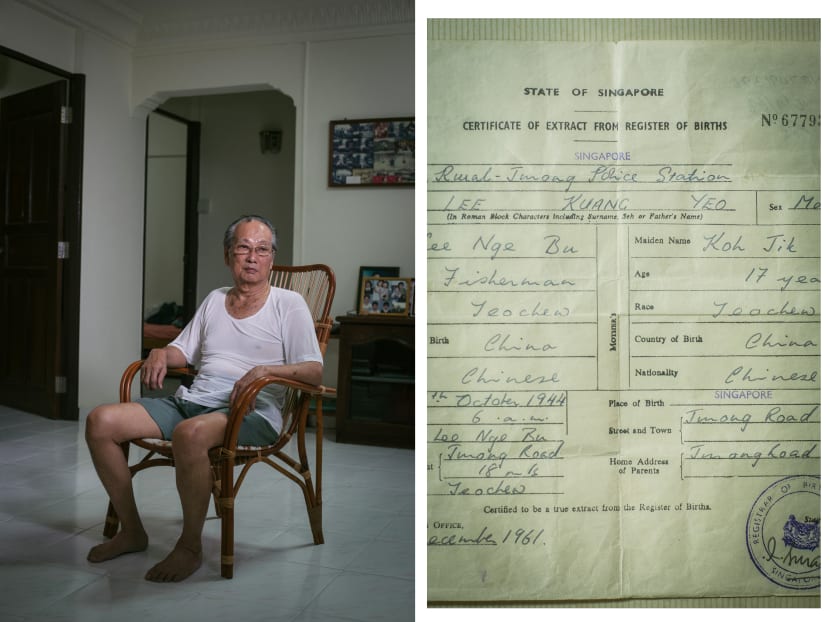 Born in 1944, there was no way Mr Lee Kuang Yeo's parents could know at that time that the name of their eldest child would become a household name one day.
"Call it fate. Call it coincidence. The names of me and my seven brothers all start with 'Li Guang', and I happen to be Li Guang Yao," said Mr Lee, referring to the late PM Lee's Chinese name 李光耀.
A man of few words, Mr Lee Kuang Yeo says most people know him as "Lee" or "Ah Yeo". "Those who know (his full name) will know. Don't need to be so obvious," he added.
A retired fish farmer, he lived a life that was tucked away from view for the most part – first in his father's kelong at Tuas, then at a location that was close to the present Tengah Air Base where he started his ornamental fish business.
In 1987, he secured a lot at Lim Chu Kang where he operated 30 ornamental fish pools, each about the size of an Olympic-sized swimming pool.
"I didn't know how we were going to make it," said Mr Lee Kuang Yeo, who thanked the late Mr Lee for the stability and peace he enjoyed.
"But as we rear the ornamental fishes, we raised our four children. We made it."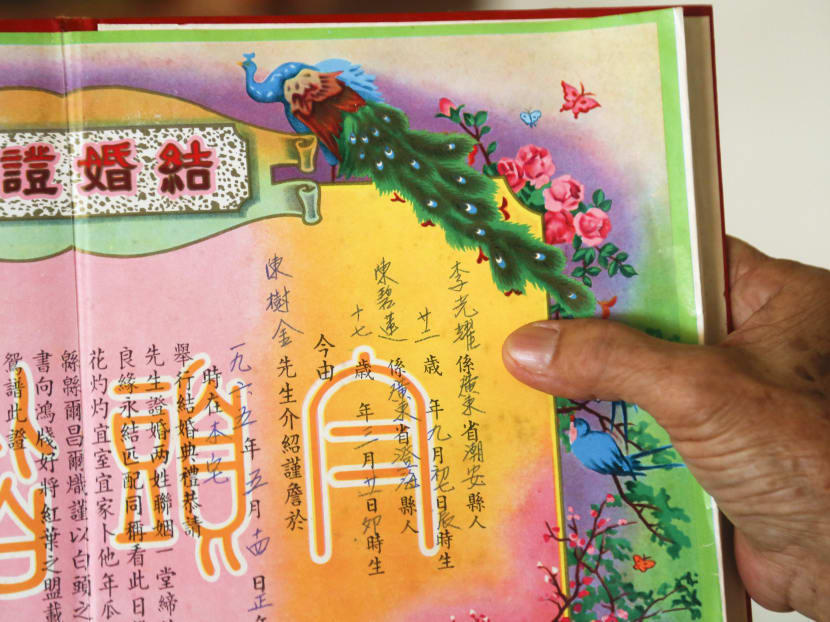 Know someone by the name of Lee Kuan Yew or 李光耀? Contact TODAY at 9001 0376, or reach the photographers directly through their emails at sam [at] weave.com.sg (Samuel He) or sam [at] onthestreets.org (Sam Chin).
Watch our short documentary of the search here: