Selling property with help from agents and apps
Selling a property has long been straightforward — and expensive. However, as with everything from Amazon to Zalora, technology is bringing costs down and making sales easier.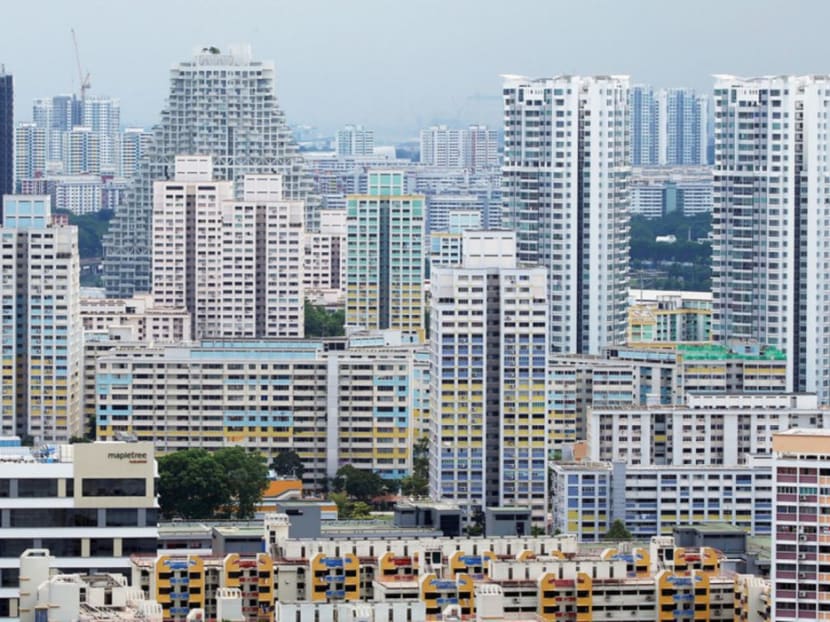 Selling a property has long been straightforward — and expensive. However, as with everything from Amazon to Zalora, technology is bringing costs down and making sales easier.  
The traditional process for selling a property is, indeed, fairly simple. The seller appoints a property agent who provides advice about pricing the property and how to promote it, then lists it and works on selling it.
Good agents may help by advising the seller on a realistic price, using a multitude of channels to sell the property, and taking the emotion out of negotiations. The agent may also navigate the negotiation process in favour of the seller and is required by law to have the homeowner's best interests at heart.
Such support does come at a price: Property portal 99.co says sellers of Housing and Development Board (HDB) flats usually pay 2 per cent to an agent, while owners of private properties pay at least that much and sometimes up to 5 per cent.
Confirming the pricing, PropNex indicates that fees are a "minimum 2 per cent or up to a maximum of 4 per cent as sales commission". Fees can then be S$10,000 or more on a half-a-million-dollar property, and much more on higher-priced ones.
Despite those costs, owners may still be tempted to contact an agent and sell. "Prices are picking up because of... the higher economic growth, low unemployment and stronger buyer confidence," ERA Realty's key executive officer Eugene Lim told TODAY in December.
Given that the Government has flagged the risk of an oversupply and the Monetary Authority of Singapore recently urged potential buyers to "proceed cautiously", some owners want to sell soon.  
SAVE MONEY WITH NEW OPTIONS
Similar to how more people are using sites such as Carousell and Gumtree to sell everything from gadgets to clothes, so are an increasing number of people going online or using mobile applications to sell their property.
Perhaps surprisingly, the percentage of people selling their HDB flats without using an agent increased from about 11 per cent in 2010 to nearly 25 per cent over the past five years.
One of the biggest reasons is cost. The fees can be far lower, — with costs of about half a per cent or less — meaning sellers can save thousands of dollars by doing it themselves.
Full agent support on Ohmyhome, for instance, even includes services ranging from advertising and viewings to negotiations and paperwork, at a cost of S$3,888 for flats priced at S$600,000 and more.
DirectHome offers a free listing service and also has an "express" service for S$1,488 that includes property reports, advertising, and messaging systems.
Online guides at these and other services outline each step in the sales process and can link sellers to lawyers who handle legal conveyancing. 
Online portals also make it easy to sell. With support ranging from step-by-step guides to online or personal support, sellers may market their property easily without hiring an agent.
DirectHome has a six-step process, for instance, that starts with filling in a financial calculation worksheet to estimate the valuation of your home, and ends with appointing a law firm for the conveyancing of the property.
Even HDB has jumped into the game, albeit with a limited set of services, through its HDB Resale Portal.
And the number of such sites is increasing. Soho offers basic services, while 99.co says it allows property owners to advertise directly to real estate agents in Singapore and sell faster, with support including complimentary photography service.
Sellers who want to join the blockchain bandwagon may use Averspace, while those who prefer to sell via an auction and set a minimum reserve price may use Auctionjia.
A MATTER OF PERSONAL PREFERENCE
The key question for sellers, of course, is whether online portals or apps really work. The goal, after all, is to sell the property.
Consumers who want to save money may well use them. Research by the recently launched Soho, for example, shows that 70 per cent of Singapore homeowners said that they would use an online platform to showcase their property if it was free.
The apps and websites have plenty of testimonials from sellers talking about their success, or they rate customer satisfaction and put up articles in the media that show how the online portals work effectively.
Property agents are, as you would expect, sceptical. As Jeff Foo, president of the Institute of Estate Agents, told TODAY recently: "Agents are against (using) such portals. From an agent's perspective, it's about personalised service."
While some agents do say that do-it-yourself platforms are acceptable for simple deals, they add that exceptional cases may still benefit from having an agent handle your transaction.
If you are uncertain about using technology or would prefer talking to an agent face-to-face, you may still choose the traditional route to sell your property.
Those who want to reduce costs or who use technology regularly in most other areas of their lives may, though, save money and still get great support by selling their property online or using an app.