#trending: Sembawang Park estate residents vexed by illegal parking notices
SINGAPORE — A TikTok video posted on Sunday (June 5) shows Certis officers handing out fines for illegal parking at Penaga Place, with the TikTok user who posted it claiming that the residents do not have anywhere else to park.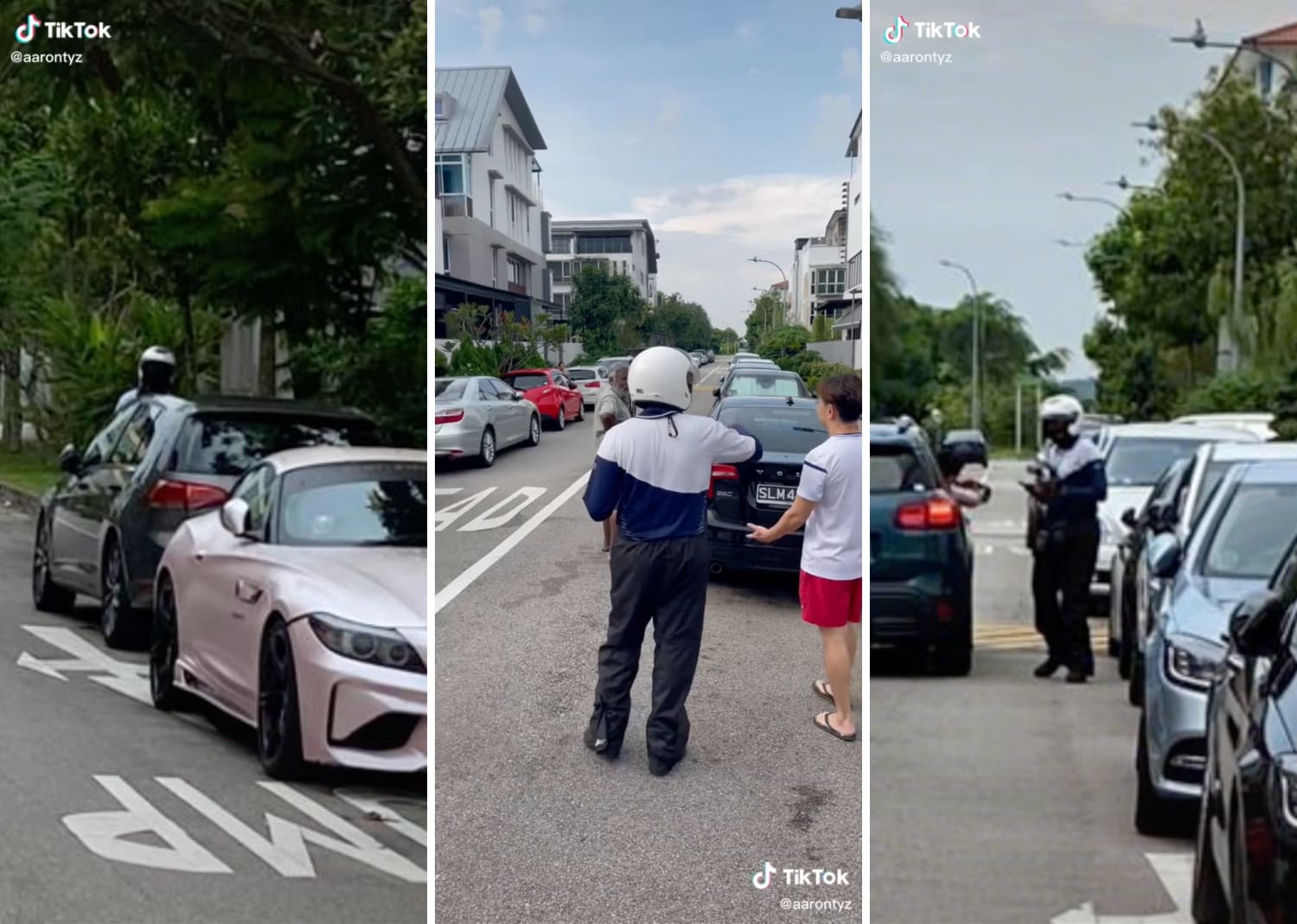 SINGAPORE — The residents of Penaga Place, a private neighbourhood of terrace houses in Sembawang, faced some trouble last weekend when they were fined for illegal parking and instructed to move their cars elsewhere.
A TikTok video posted on Sunday (June 5) shows two Certis security officers walking around the Sembawang Park estate, presumably handing out fines, as bemused residents watch. 
The video, which also includes screenshots claiming that the residents had been fined, has since accumulated more than 149,700 views and 570 comments.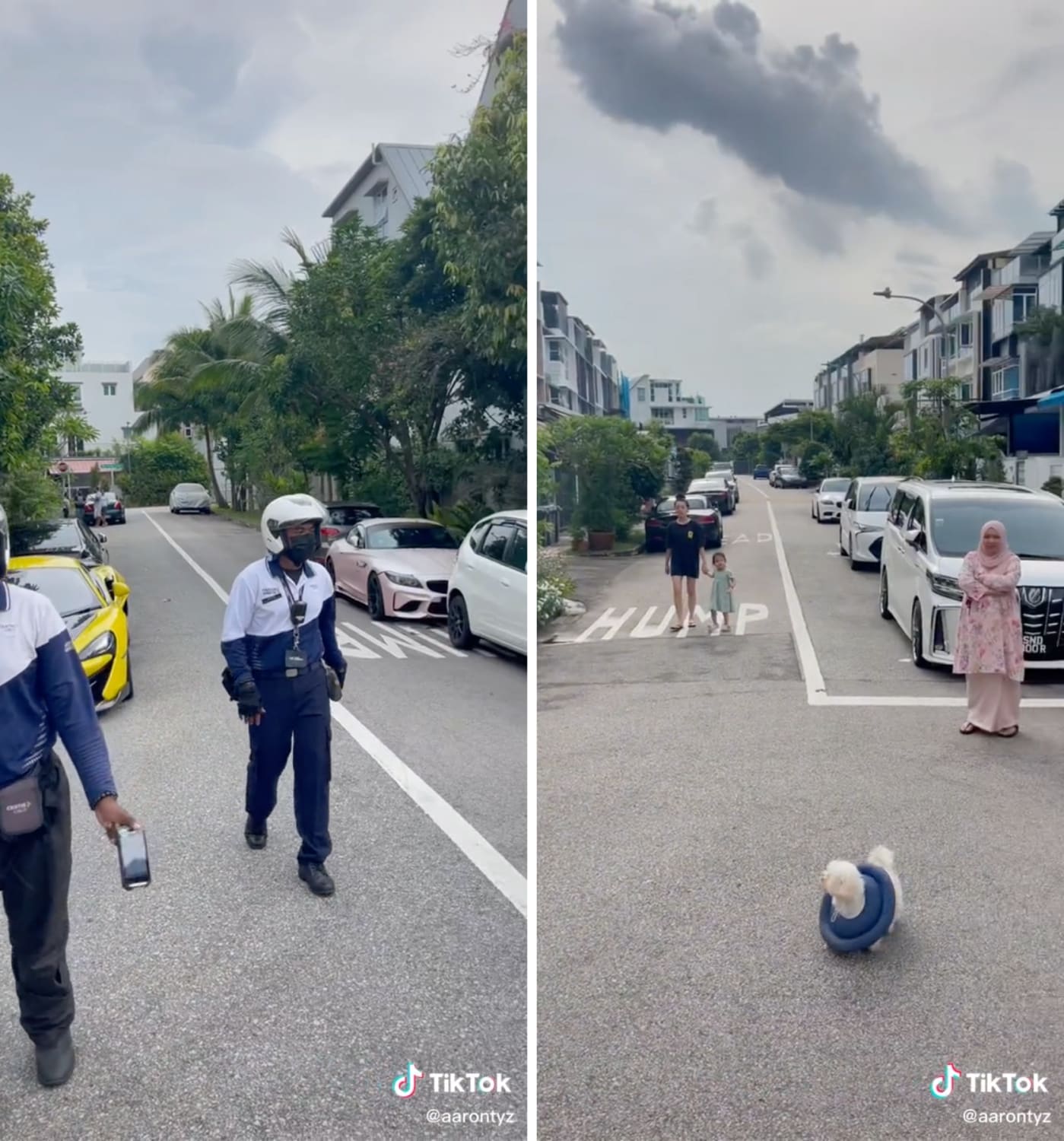 Parking rules in private estates can be tricky. If there is a single continuous white line dividing a two-way road, as seen in the video, parking is not allowed on either side of the road at all times.
TikTok user "aarontyz", who posted the video, claimed that the "whole neighbourhood" was unhappy because there was nowhere for residents to park legally. Though each house has a parking lot for one car, most households at the estate own at least three cars, he said.
While some people commiserated with him, most responses to the video were unsympathetic, dismissing his complaints as "rich people problems". Still others made light of the situation, goading him to "buy extra land" for parking instead.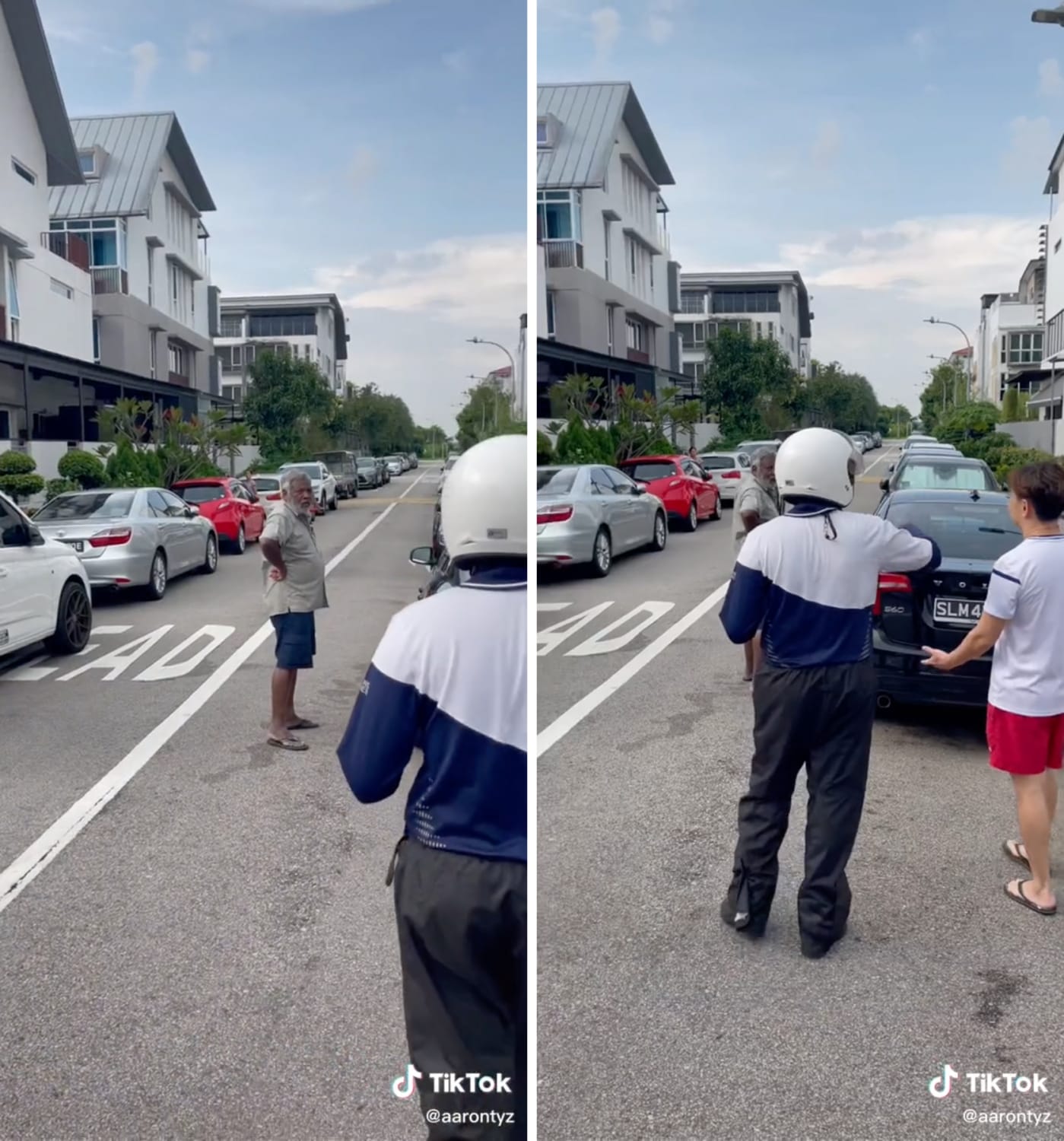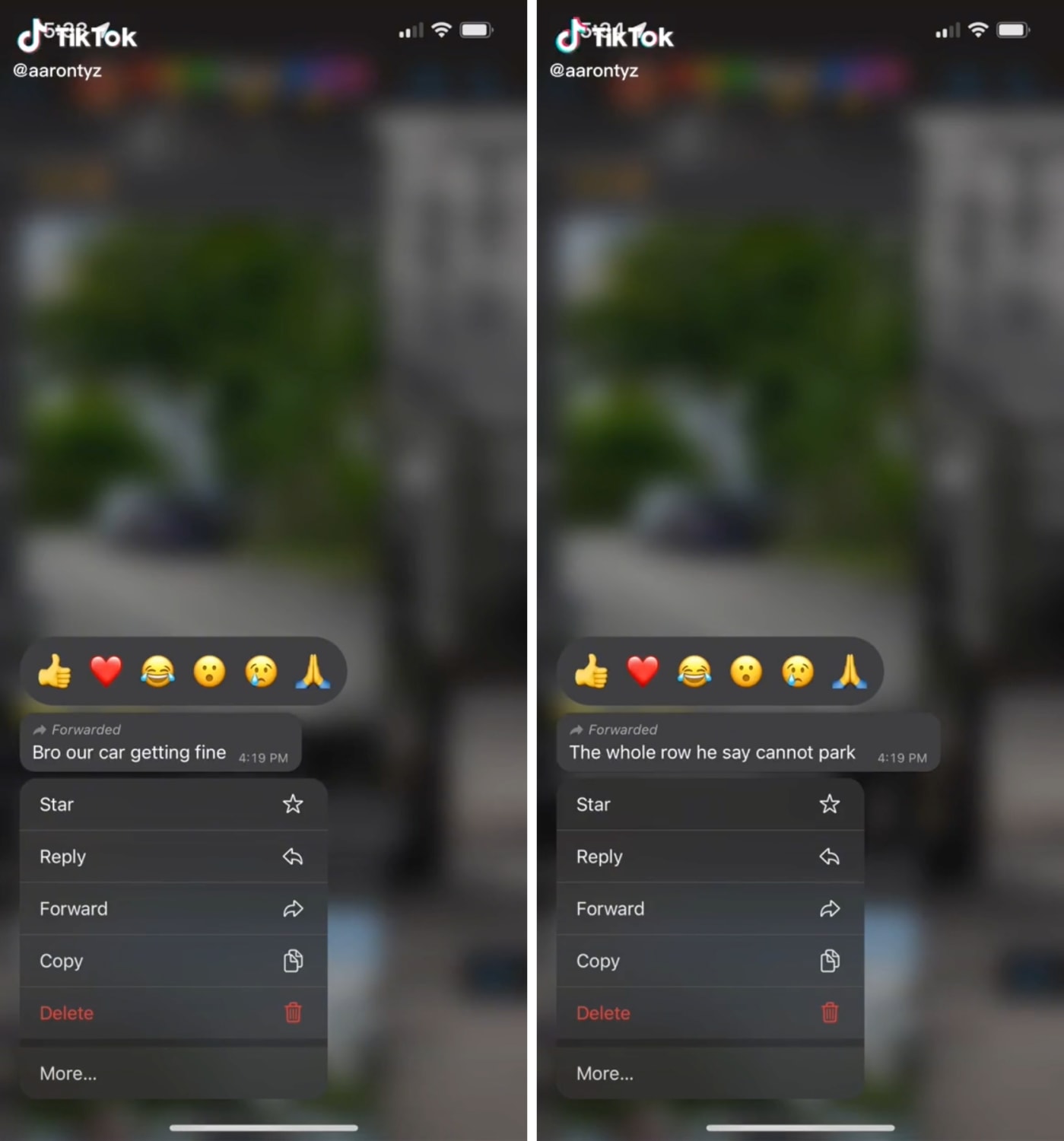 Indiscriminate parking in private estates such as the one seen in the video is a perennial issue that has long plagued residents and visitors alike. As some TikTok users pointed out, garbage trucks and larger vehicles may have a hard time manoeuvring the roads when cars are lined up on both sides.
Some residents have even been known to use garbage bins or flower pots to prevent other drivers from parking in their desired lots.
In December last year, the Land Transport Authority (LTA) put out a statement reminding private estate residents to practise good parking etiquette by parking within their residential compounds.