Serial scammer who cheated Singtel pleads guilty to fresh charges of duping other businesses
SINGAPORE — From posing as a Mediacorp employee or a Singapore Armed Forces Sports Association member, to making use of strangers' NRIC numbers to apply for phones with Singtel, Ronny Lee Jia Jie's litany of cheating offences stretched over four years, starting from when he was a teenager.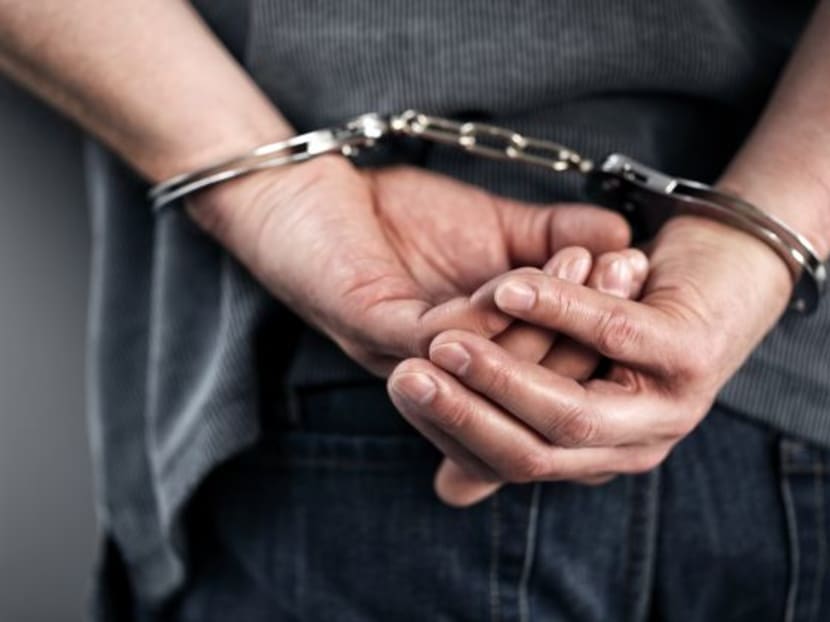 SINGAPORE — He assumed the identity of a Mediacorp employee to trick a shop into printing custom-designed fan club T-shirts, but did not pay up after collecting the goods.
He also obtained a list of national registration identity card (NRIC) numbers when he was volunteering for a Nee Soon East community event and made use of the personal data to cheat telecommunications firm Singtel of close to S$30,000 in phone orders.
These were among the many scams executed by Ronny Lee Jia Jie over four years and no one was spared — from his ex-schoolmate to users of e-market site Carousell to business owners.
On Monday (Dec 17), the 21-year-old, who has been swindling people since he was 17, pleaded guilty to four more cheating charges.
He was already charged for an earlier set of cheating offences committed between November 2014 and May 2017.
Sentencing is set for Jan 4.
The court heard that some time in November last year, Lee, whose occupation is unknown, created a fake Mediacorp email account and used it to email Ministry of Print, a printing company.
He asked to order 50 custom-designed T-shirts for the Calvert Tay Fan Club. Mr Tay is a Mediacorp artiste.
Lee signed off the email as "Ronny Lee, Channel 8 TV Drama and Variety" and appended the national broadcaster's logo and address.
The order was priced at S$668.75 and Lee gave excuses to delay payment after collecting the T-shirts.
Court documents showed that he sold the T-shirts to members of the fan club at S$12 a piece.
An employee of the printing company made a police report on March 28 this year, stating that Lee had not made payment for the order.
Lee also conned a toiletries and beauty products seller.
Sometime on March 23, he sent a message to Ms Li Shuxian on Instagram, expressing his interest to be her product distributor.
Four days later, he ordered toiletries worth more than S$2,200 from her and sent a screenshot of a purported bank money transfer, before collecting the items from her house.
On April 1, he again ordered more than S$3,000 worth of beauty products from Ms Li and collected them from her place.
The next day, he placed yet another order worth more than S$15,000 for toiletries and cosmetic products, but did not manage to collect the items.
It turned out that the screenshots he sent on both occasions were pre-scheduled bank transfers.
Deputy Public Prosecutor (DPP) Cheng Yuxi said: "He knew that there would be insufficient funds in his bank account on the day of the scheduled transfer, and the transactions would not go through."
Ms Li did a check on May 10 and found that there was no money transferred to her account. She then made a police report.
GETTING SMARTPHONES FOR FREE
The two latest scams were carried out while Lee was out on bail.
In April this year, he admitted to 16 counts of cheating charges, having swindled his victims of more than S$33,000 between November 2014 and May 2017.
For the Singtel phone scam, Lee used the NRIC numbers he took while being a volunteer at an event and proceeded to make 49 applications on Singtel's website for mobile phone lines in the names of the NRIC holders.
DPP Teo Yu Chou said: "For each application, he would select the more expensive mobile plans so that he could obtain a bundled mobile phone for free, or at greatly discounted prices." Some of these were Apple iPhones and Samsung Galaxy Note smartphones.
Of the 49 applications, he cancelled 21 of them as he felt guilty, the court was told.
He sold nine of the remaining 28 phones to second-hand dealers and to online buyers on Carousell. He received S$7,000 in total.
Another seven phones were either given away or lost.
The last 12 were recovered and returned to Singtel. Lee has since made restitution of around $17,000 for the other 16 phones.
Between July 2015 and May 2017, Lee also engaged in a Carousell scam, cheating 11 victims of close to S$2,500 in total.
He would post advertisements on the site, claiming that he could provide various goods and services for a fee.
After agreeing on a price, he told his victims to transfer either the full amount of money or deposit via Internet banking to his various bank accounts. None of the advertised items or services were made available to the victims.
Between September and October 2016, Lee deceived a courier company into believing that he was from the Singapore Armed Forces Sports Association, so that he could obtain preferential credit terms for delivery services.
He then offered delivery services to other people on Carousell, but did not pay the courier company any money.
He also cheated another three victims, including his ex-schoolmate, into transferring him money for a bogus investment scheme in September 2015.