Shift towards more holistic education to gain momentum
Singapore — With four children aged between 12 and 19 studying in schools from the primary to tertiary levels, Madam Norrazlin Hamim has a broad view of the shift towards a more all-rounded education experience.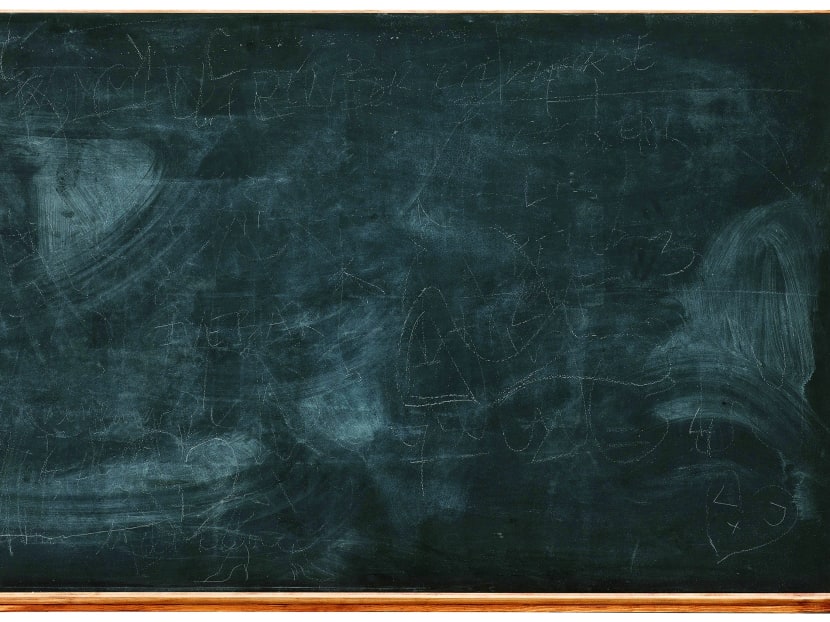 Singapore — With four children aged between 12 and 19 studying in schools from the primary to tertiary levels, Madam Norrazlin Hamim has a broad view of the shift towards a more all-rounded education experience.
There are more talks in schools for parents on holistic education these days, she observed. Schools are also doing more to groom leadership ability or encourage students to pursue their talents, such as being an emcee in the case of Mdm Norrazlin's daughter. "There is a stronger message from the school that areas like CCAs (co-curricular activities) are as important as exams," she said.
Mdm Norrazlin's 15-year-old son, currently in the Normal (Academic) stream, was recently recognised for his ability to lead the school's hockey team.
He has gained confidence and become more responsible, but she feels academic excellence is still overemphasised and more could be done to tilt the balance towards other aspects of education.
The shift towards a more holistic education is set to gain impetus over the next 12 months, as a slew of new and revised policies kick in.
All secondary schools have been tasked to develop their niche programmes by 2017, while 12 of them will be piloting flexibility pathways for normal-stream students to take higher-level subjects.
Discussions are also set to begin on a new Primary School Leaving Examination (PSLE) scoring mechanism — first announced by Prime Minister Lee Hsien Loong at this year's National Day Rally — which will see the current T-score replaced in a few years with broader grade bands.
More details on the broadened criteria for the Direct School Admission scheme will also be released, taking into consideration other qualities such as leadership and character.
At the tertiary level, the Ministry of Education (MOE) is embarking on a review of the polytechnic and Institute of Technical Education systems, and recommendations are expected to be tabled next year.
Shift towards holistic education 'takes time'
At the National Day Rally, Mr Lee also announced changes to Primary 1 registration. Starting next year, every primary school will reserve a total of 40 places for registrants in Phases 2B and 2C of the Primary 1 Registration Exercise. Phase 2B is for children whose parents are school volunteers or active community leaders, or are endorsed by the church or clan directly tied to the school; while the latter phase is for children with no connections to the school or who failed to get a place in the earlier phases.
With 40 Pri 1 vacancies reserved for those without prior affiliation to the school, Mr Willy Tan of Edgefield Primary said parents might have to shift from a "choosing mindset" to a "matching" one.
"The subtle change here is to look at the learning style, talent and interest of the child, and consider schools that have suitable programmes or niches that support his development," added Mr Tan.
While all eyes will be on the hot-button issue of the PSLE, Mr Tan felt there is "no perfect solution" to the scoring method, saying that stress in some form is inevitable and learning to manage it can be an important life skill.
Tampines Secondary School Principal Balamurugan Krishnasamy said the move to post students to secondary schools based on academic bands — similar to how students get A1 to F9 in the O-Levels — could enable schools to get a more diverse mix of students in each cohort.
"The Singapore Brand (is) shedding its assessment cloak and taking a more holistic approach to outcomes — with values education being given prominence," he added.
"It is a paradigm shift which takes time to evolve as it requires mindset changes not only at the public level, but at the practitioner level as well."
Mr Balamurugan said he would be reviewing his school's Normal (Technical) curriculum to differentiate learning for students of higher ability in Mathematics and English Language. "Teachers have to think beyond the prescribed syllabus outcomes for their subject area … This requires cross-disciplinary collaboration and involving the learner in crafting the direction together," he added.
Teck Whye Secondary Principal Ong Kong Hong, who will be relinquishing his current position, agreed that secondary schools have to capitalise on changes that have started at the primary-school level. Policy shifts at the secondary level, which include getting schools to develop their niches — Applied Learning and Learning for Life Programmes — and student-development teams to support these new policies, are necessary as the post-secondary education landscape is already "very diverse", he said.
"We have to prepare our students to make informed choices by helping them gain awareness of their own strengths, interests and aspirations," added Mr Ong, pointing out that this means exposing pupils to real-life situations and enabling them to pick up essential social skills, among others.
But he called for help to ensure that any disparity between schools would not be widened. "At the same time, we must remember the importance of maintaining a strong academic and student-development core, so the building of foundational knowledge, skills and attitudes is not compromised," said Mr Ong.
The changes taking place in education would require parental support, said observers. On the MOE's vision to make Every School A Good School, Government Parliamentary Committee for Education Chairman Lim BiowChuan said: "This policy will work better if parents also work towards supporting (it). If they remain cynical about the intent of the policy, then it will be difficult to effect change to make better policies for our children."
Parents interviewed agreed that they have a role to play. But Mdm Norrazlin probably echoed the thoughts of many parents when she said: "I also hope if children are not so good in academics, the education system will better recognise their other strengths."