Giant's footprint shrinking in Singapore? Hypermarket chain to close VivoCity outlet in early 2019
SINGAPORE — After closing two stores in Bukit Panjang and Jalan Tenteram in Whampoa estate, hypermarket chain Giant will next shut its VivoCity outlet early next year.
SINGAPORE — After closing two stores in Bukit Panjang and Jalan Tenteram in Whampoa estate, hypermarket chain Giant will next shut its VivoCity outlet early next year.
In the meantime, the company is reviewing if business will still be viable at at least three other stores, TODAY has learnt.
These are located at The Grandstand mall along Turf Club Road, at Block 512 on Bishan Street 13, and at Block 118 on Aljunied Avenue 2.
They are under review for lease renewals and store performance, among other considerations.
In response to queries, Giant, which has 60 stores islandwide, said that like any retail business, it reviews its portfolio of existing stores regularly as part of a "business rationalisation process" to ensure it "maximises business efficiencies".
This includes closing and opening new stores, "depending on factors such as performance, lease renewals (and) site potential", it said.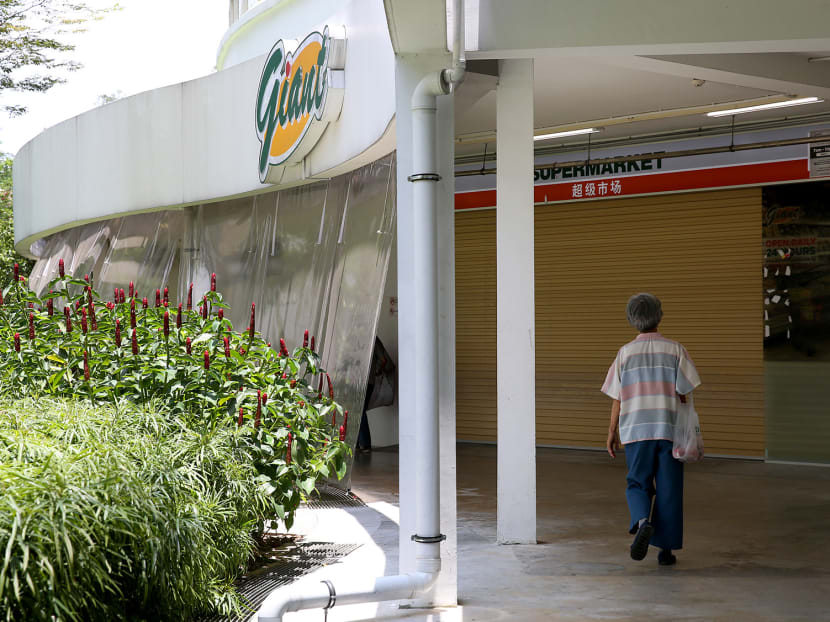 Late last week, a photo made its rounds on social media, containing a list of several Giant outlets and their dates of closure, prompting people to ask questions about the future of the stores.
To this, its spokesperson would only say that the photo was not put up or taken at any Giant store. She did not confirm if the information on the closures is true.
What is confirmed is that the Giant outlet at Junction 10 shopping centre in Bukit Panjang, which opened in 2012, was wound up last month.
The one at Jalan Tenteram, which started business this year, closed earlier this month.
On the impending closure of its VivoCity branch, the spokesperson said on Wednesday (Sept 26): "We were given notice that the lease will not be renewed when it expires in the first quarter of 2019."
EMPLOYEES TO BE RE-ASSIGNED TO OTHER STORES
For its employees working at the branch, Giant said that they would be redeployed to other Giant stores or those under parent company Dairy Farm, such as Cold Storage, Guardian and 7-Eleven.
The hypermarket at VivoCity, which has two levels, opened in 2006 and is one of the mall's anchor tenants.
Staff members — all of whom declined to be named because they are not authorised to speak to the media — told TODAY that the management team announced the store's closure at a meeting last week.
They were told the store will close after Chinese New Year next February, and that supermarket chain NTUC FairPrice will be taking over the space.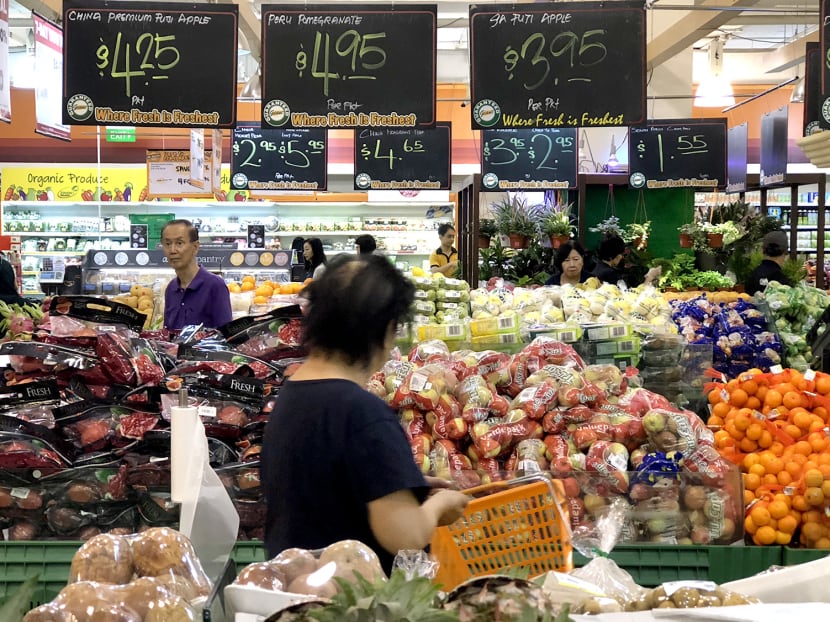 A 42-year-old full-time sales assistant said that rising rental charges were given as a reason for the decision. She said that as employees on the ground, they have "little choice" and "can't do anything much".
A spokesperson for VivoCity did not respond to the question of rising rental charges, saying only that in assessing any tenancy, it looks at various factors to "curate a line-up that fits VivoCity's positioning and to create a holistic shopping experience".
FairPrice was tight-lipped when asked if it was taking over the space in VivoCity, saying that it was "constantly on the lookout for viable locations to open new stores in various formats", and that "announcements will be made at the appropriate time" when new stores open.
VivoCity's spokesperson did not want to disclose details about the new tenant either. All she said was that a "major and reputable grocer" will replace Giant to cater to the differing needs of shoppers. The tenant is set to move in within six months from April 1, she said.
PROFIT LOSSES 
In 2017, Dairy Farm turned in what it termed a "disappointing" showing, bogged down by weakness in its supermarket and hypermarket businesses.
Operating profit for these businesses dropped 30 per cent. In its food division, sales fell and profits were significantly lower than in 2016, due primarily to poor performance in its supermarket and hypermarket businesses in Singapore, Malaysia and Indonesia.
At the other Giant stores now under review, employees told TODAY that they have seen the photo detailing the purported store closures, but Giant's management has not told them if the information is valid.
At The Grandstand outlet, a staff member said that there was no word from the company, but the slow foot traffic at the mall has affected business.
"The problem (is that there are) no customers," he said. He urged the landlord to advertise the available spaces for rent and to offer lower rental fees to woo tenants and attract crowds.
"So far, we are opening, we know that. We have a job… (that's) enough," he added.
Similarly, employees at Giant's Aljunied Avenue 2 store have not heard official word on the fate of their workplace. A cashier said that she was not worried because the company will despatch them to other outlets.
Over at the Bishan Street 13 outlet, its manager approached his superior after seeing the photo being circulated online.
He was told that the store was not closing, and that there was "no problem".
PRESSURES FROM ONLINE GROCERS
As anchor tenants, supermarkets have to contend not only with revisions to rental rates by their landlords at each lease renewal, but also increases in operational and manpower costs, among other things.
Ms Felicia Wee, section head of the retail management diploma course at Temasek Polytechnic's School of Business, said: "More than anything, the industry has been disrupted by e-commerce and online grocery shopping. It's become an increasingly competitive marketplace."
Shoppers may now choose to turn to online grocer RedMart and e-commerce membership service Amazon Prime, she noted.
The advantage that brick-and-mortar outlets have is that a majority of shoppers still prefer to "touch and feel" and select produce in the stores, Ms Wee said.
To draw more shoppers into their outlets, supermarket chains can, for instance, work with their suppliers to conduct workshops or cooking classes, she suggested.
Sign up for TODAY's WhatsApp service. Click here: