Siblings Preeti and Subhas Nair apologise 'unconditionally' for rap video
SINGAPORE — A day after the Government pilloried their initial apology as mock and insincere, the duo behind a controversial rap video has said sorry "unconditionally" for its offensive content.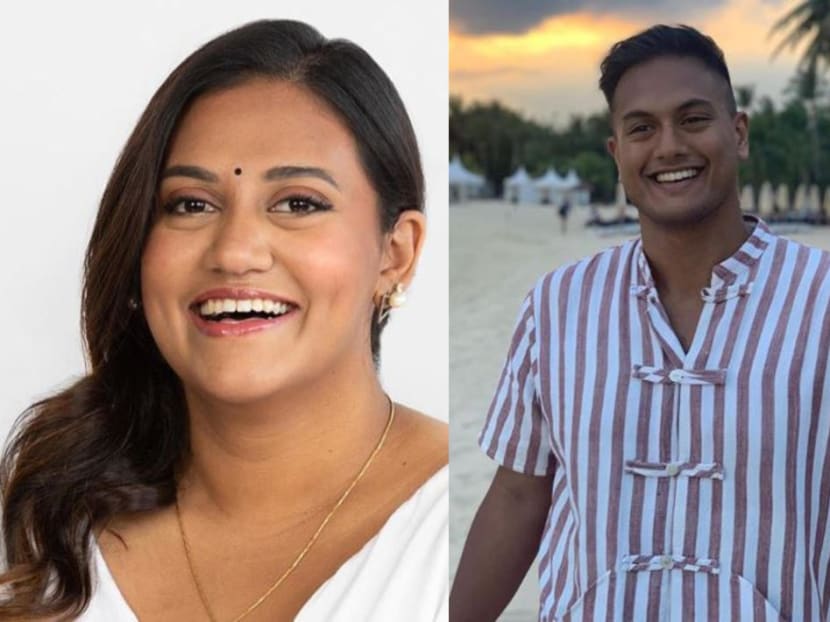 SINGAPORE — A day after the Government pilloried their initial apology as mock and insincere, the duo behind a controversial rap video has said sorry "unconditionally" for its offensive content.
In a statement posted on social-networking sites Facebook and Instagram on Saturday (Aug 3), siblings Preeti Nair and Subhas Nair wrote: "We unconditionally apologise for the tone, aggression, vulgarities and gestures used in the K Muthusamy music video.
"People are offended and we sincerely apologise for it."
Ms Nair, a YouTuber better known by her moniker Preetipls, and Mr Nair, a rapper, added that if they could do it again, they would change the way they approached the issue and worded their thoughts better.
Their expletive-laden video, posted online on Monday and removed the next day, was a response to an advertisement featuring Mr Dennis Chew, a Chinese Mediacorp actor decked out as four characters, including an Indian man with a brown face and a Malay woman wearing a religious headdress.
The duo's three-minute video drew scathing criticism from community and government leaders, who slammed it as racially offensive, given that it was packed with vulgarities aimed at Singaporean Chinese. The police are investigating.
On Friday, the siblings courted controversy again by issuing an apology that hewed closely to the wording of an earlier apology from Havas Worldwide, the creative agency behind the advertisement.  
The Ministry of Home Affairs (MHA) hit back quickly, calling the sibling's statement a "pretence of an apology".
A DIFFICULT TIME AND MOMENT OF GROWTH
In their statement on Saturday, the duo said they had apologised, but "understand that more needs to be said and done".
They added that they wanted only to "spark a conversation", and have corporations "stop painting people brown to portray a minority and instead simply hire a brown person because (a) brown face is extremely offensive".
"The (music) video was born from a place where we felt there weren't enough safeguards for minorities in terms of how we are portrayed in the national media," the siblings wrote.
"It was born from a place of frustration and pain, and creating was part of our healing process."
The Nair siblings said that there must be space in Singapore for people to express themselves.
But they acknowledged it is their responsibility as artists to put across the message in a way that "honours the issue and does not hurt people".
"We want to continue to participate in the ongoing national discussion, but to do so responsibly," they said.
Saying it has been a difficult time and a "moment of growth", the duo noted that the silver lining is that "brown face will probably never happen again in Singapore".
Ms Nair said her Preetipls page has — and always will be — filled with satire, parodies and unconventional ways of discussing issues close to her heart.
To Mr Nair, giving voice to the voiceless was most important, he said.
The duo said they would keep at what they have been doing.
"We will always be representing the underrepresented in Singapore, and that is regardless of race.
"However, we must also not allow the discussion to solely be about race and we must appreciate the intersectionality of various issues."
JOKES, LYRICS 'TAKEN OUT OF CONTEXT'
In their statement, the siblings also responded to the MHA's assertion on Friday that this was not the first time they have expressed racist sentiments.
The MHA had called out a video published by Ms Nair about a year ago in which she acted as a Chinese and mocked the Chinese community's practices, culture and traditions, and portrayed Chinese as money-minded gamblers.
In response, Ms Nair said that, if the video had been viewed in its entirety, one would "understand the jokes made and the self-deprecating, ridiculousness that is 'Preetipls'".
"If you take any one of my jokes out of context, the intended outcome will never be achieved," she said.
As for Mr Nair, the MHA pointed to a song he wrote recently, which said Singapore condoned systemic discrimination. It was written for a Mediacorp documentary to mark National Day.
"Among the lyrics in the song: 'We live in a system that has normalised us... to walk oblivious to a brown man stopped and ID checked'," said the MHA, which refuted his charge as "blatantly false".
Mr Nair said his song described issues happening in Singapore through his lens, and his work — taken out of context — can be "imbued with any interpretation and alleged intention".
"My only wish (was) to bring to light the stories on the sidelines and that are invisible in the Singapore narrative," he said.
Ultimately, the siblings said the events that have transpired this past week were "a reaffirming reminder of the work that is to come for us all".
"Kindness and compassion (are) the starting point. We would like to end by again sincerely apologising for the hurt caused. We are sorry."