Singapore to allow selected business travellers from all countries to meet in-person at dedicated facilities from 2021
SINGAPORE — Singapore will launch a new segregated travel arrangement to allow business meetings at dedicated facilities here from next year, Trade and Industry Minister Chan Chun Sing said on Tuesday (Dec 15).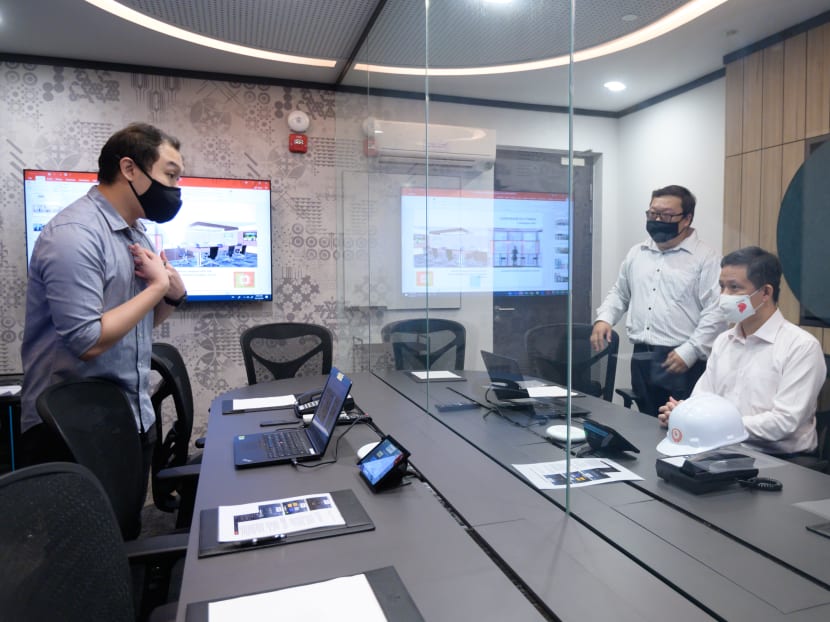 A new initiative will start in 2021 fo business travellers who enter Singapore
They can attend meetings at dedicated facilities but cannot leave the premises for the whole day
Applications will be open to travellers from all countries from January
A facility at Changi is now being built by a Temasek-led consortium for this travel arrangement
SINGAPORE — Singapore will launch a new segregated travel arrangement to allow business meetings at dedicated facilities here from next year, Trade and Industry Minister Chan Chun Sing said on Tuesday (Dec 15).
Under the arrangement, these travellers will not be quarantined when they reach Singapore, as long as they test negative for Covid-19 in a polymerase chain reaction (PCR) test.
Instead, for their entire stay, travellers under this Connect@Singapore initiative will be housed in a "bubble" within dedicated facilities where they can have meetings with business partners through floor-to-ceiling air-tight glass panels, as well as with other foreign travellers.
One such facility being considered for the scheme is now being built at the Singapore Expo convention centre.
It will be open to a limited number of business, official and "high economic value" travellers from all countries to stay in Singapore for up to two weeks, the Ministry of Trade and Industry (MTI) said in a statement. 
The new arrangement differs from existing travel lanes and passes, which are available only to visitors from selected countries but allow them more freedom to move about the country.
Travellers under the Connect@Singapore arrangement must present a negative Covid-19 PCR test before they leave their home country and take another PCR test on arrival in Singapore. They must then undergo antigen rapid tests on the third, fifth, seventh and 11th day of their stay.
They must stay within their pre-declared travel group of up to five travellers and must abide by all prevailing safe management rulings while in Singapore.
Applications will open in the middle of January next year and the first travellers are expected to arrive from the second half of January. 
The move comes a day after Prime Minister Lee Hsien Loong announced that Singapore will enter the third phase of its reopening on Dec 28. In a televised speech, he had warned that the country risks its status as an international hub the longer its borders stay closed to travellers.
Explaining the move on Tuesday, Mr Chan said that for businesses that want to hold meetings during the global pandemic, this arrangement fills a gap between video conference meetings and having to serve stay-home notices.
Multinational companies that want to hold an in-person retreat for its regional managers, for instance, could do so under this scheme and allow them to meet for several days, he added.
"There's a certain niche demand for these kinds of services that goes beyond Zoom," Mr Chan said at a virtual press conference, referring to the popular video-conference tool.
"Now there is an option whereby people may not need the 14-day quarantine notice but they are able to meet on-site and do transactions."
While the dedicated facilities may not be adequate for the World Economic Forum that will be held in Singapore in May, Mr Chan said that the authorities will not rule out allowing some of these facilities to be used for side discussions for the event.
And although the facilities are prioritised for business travellers, Mr Chan also said that he would not exclude the possibility of people overseas using this travel arrangement to meet their family in Singapore.
He added that the initiative could be expanded to allow travellers to come to Singapore to receive medical consultations under this arrangement.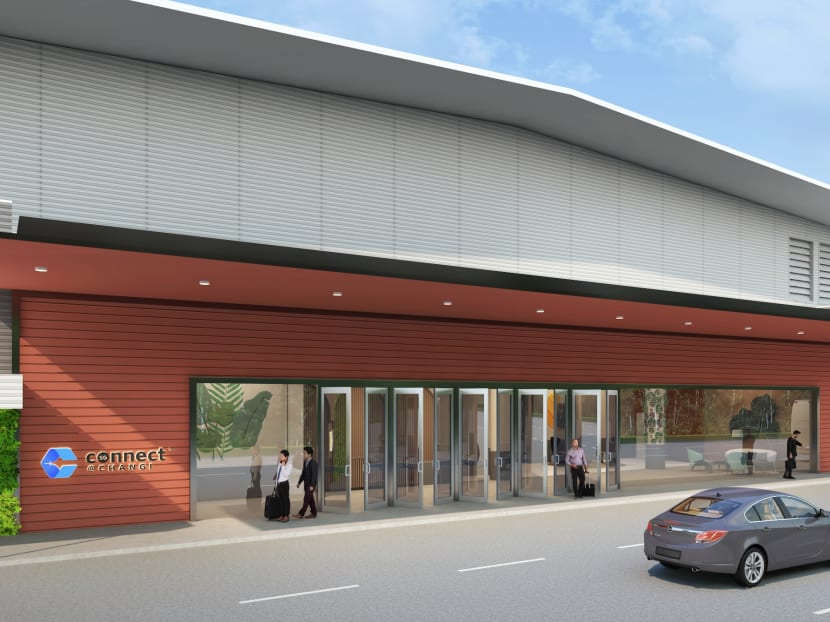 FOUR-STAR ACCOMMODATION FCAILITY
MTI has been working with a consortium led by state investment firm Temasek Holdings called Connect@Changi on its possible appointment as a segregation facility under the new travel arrangement and has plans to appoint more facilities in the coming weeks.
The consortium also includes serviced apartments provider The Ascott Limited, Changi Airport Group, Sheares Healthcare Group, SingEx, the operator of convention centre Singapore Expo, and urban infrastructure consultancy Surbana Jurong.
Construction is now underway for the four-star accommodation facility, which will be located at the Singapore Expo. 
The first phase, set to launch in the first quarter next year, will have more than 670 guest rooms and close to 170 meeting rooms. The largest meeting room will be able to fit 22 guests.
When the Connect@Changi facility is fully constructed by mid-2021, it will have a total of more than 1,300 guest rooms and about 340 meeting rooms.
In a separate statement, the consortium said that before the pandemic, almost nine in 10 business travellers arriving at Changi Airport had stayed for five days or fewer.
"Apart from supporting the recovery of business travel, Connect@Changi will create more than 800 jobs in Singapore in construction, as well as the maintenance and provision of services within the facility," it added.
Facility operators interested in taking part in the Connect@Singapore initiative may submit their proposals through the Singapore Tourism Board by the end of this month.