Singapore condemns Charlie Hebdo attacks: MFA, PM Lee
SINGAPORE — The attack on the weekly satirical magazine Charlie Hebdo that left 12 dead and 11 injured, 4 of them critically, in Paris yesterday (Jan 7) is a "heinous attack" that Singapore "strongly condemns", the Ministry of Foreign Affairs said in a statement today on the Paris attack. "This incident is another painful reminder that all countries face a common threat from terrorism."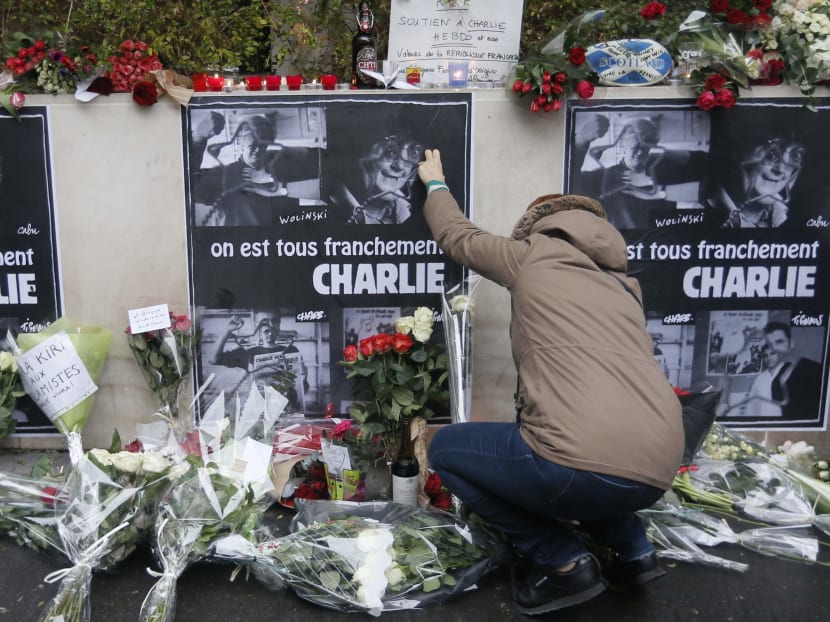 SINGAPORE — The attack on the weekly satirical magazine Charlie Hebdo that left 12 dead and 11 injured, 4 of them critically, in Paris yesterday (Jan 7) is a "heinous attack" that Singapore "strongly condemns", the Ministry of Foreign Affairs said in a statement today on the Paris shooting. "This incident is another painful reminder that all countries face a common threat from terrorism."
Prime Minister Lee Hsien Loong said on Facebook, "It is yet another reminder of the threat posed by terrorism to all civilised societies, and that it is totally wrong to invoke religion to justify such savagery." He has also added that he has written to French Prime Minister Manuel Valls to offer condolences to the families of the victims.
President Tony Tan has also written to the President of France to extend condolences and sympathies on behalf of Singapore. 
He wrote: "As France mourns the victims, may the perpetrators be brought to justice swiftly, and may the wounded have a speedy recovery."