Singapore gets top marks for meeting basic human needs but scores lowly for environment in social progress index
SINGAPORE — A United States-based non-profit organisation has given Singapore top marks in meeting people's basic needs, such as nutrition and basic medical care.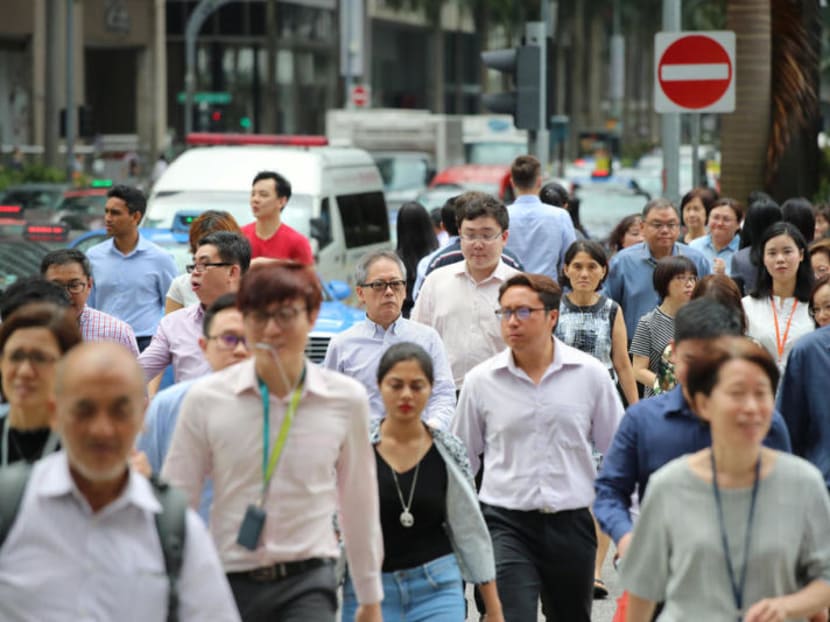 SINGAPORE — A United States-based non-profit organisation has given Singapore top marks in meeting people's basic needs, such as nutrition and basic medical care.
However, it said that there is room for improvement in areas such as personal rights, environmental quality and inclusivity.
The annual Social Progress Index ranked Singapore 27th out of 149 countries overall, ahead of other South-east Asian countries. Singapore had ranked 23rd out of 146 countries in last year's index, the first time the nation had been included in the survey.
The top three spots went to European countries Norway, Denmark and Switzerland respectively, while the bottom three spots were taken by South Sudan, Central African Republic and Chad.
WHAT IS THE SOCIAL PROGRESS INDEX?
The Social Progress Index 2019 is an annual index compiled by the Social Progress Imperative, a non-profit based in the United States, with the support of audit and financial advisory firm Deloitte. It was released last month.
The index ranks 149 countries' social performance over six years — from 2014 to 2019 — using 51 indicators such as nutrition, safety, personal rights and inclusiveness.
These indicators are grouped into broad areas such as "basic human needs", "foundations of well-being" and "opportunity", which are further subdivided into various categories.
A news release by Deloitte on Tuesday (Oct 1) said that the index provides a snapshot of a country's overall progress towards achieving the United Nations' Sustainable Development Goals.
THE GOOD: TOP MARKS FOR MEETING BASIC HUMAN NEEDS
When it came to basic human needs, Singapore topped the chart, getting a near-perfect score of 98.39.
In the shelter, personal safety and nutrition and basic medical care categories, Singapore scored 90 and above.
The country also obtained a perfect score for water and sanitation, with 100 per cent of its population having access to basic drinking water, piped water and basic sanitation facilities.
It scored above 80 for categories such as access to basic knowledge and access to information and communications. Singapore, for instance, ranked top when it came to the number of mobile telephone subscriptions among its population.
THE BAD: DIP IN SINGAPORE'S ENVIRONMENTAL QUALITY
Singapore's score under the environmental quality category fell from 84.36 points last year to 68.35 this year.
This category comprises three indicators: Deaths due to outdoor air pollution, greenhouse gas emissions and biome protection.
1. Outdoor-air-pollution-attributable deaths: This indicator refers to "the number of deaths resulting from ambient particulate matter pollution, including emissions from industrial activity, households, cars and trucks expressed as the rate per 100,000 people, age adjusted".
For this indicator, the report noted that Singapore was "underperforming by less than one point" by scoring 19.30 on the index. This was similar to its score last year.
The report said that it had based its figures on data from the Institute for Health Metrics and Evaluation, a health research institute at the University of Washington.
2. Biome protection: Biomes are naturally occurring communities of flora and fauna in protected areas. Singapore had also underperformed for this indicator, which refers to the percentage of biomes when weighted by the national composition.
For this indicator, Singapore maintained its score of 4.51 from last year and ranked 123rd out of all countries surveyed.
The survey had based its score from information derived from the Environmental Performance Index published by Yale University and Columbia University in collaboration with the World Economic Forum.
3. Greenhouse gas emissions: Singapore bucked the trend for this indicator, where it came in 11th out of all countries, performing within "the expected range".
TODAY has reached out to the relevant government agencies to seek their response to the survey findings.
LOW FREEDOM OF EXPRESSION BUT HIGH FREEDOM OF RELIGION
Singapore did not fare well in areas such as personal rights, ranking 88th out of all the countries surveyed and scoring 71.73.
In contrast, the top-performing countries for this area were Norway (98.20), Portugal (97.26) and Finland (97.15).
The scores for this section were based on indicators such as political rights, freedom of expression and access to justice.
Singapore ranked just below the passing grade for having political rights. It scored 19 points, on a scale of zero (no rights) to 40 (full rights).
While Singapore scored 0.43 (on a scale of zero to one) for freedom of expression, it fared better in freedom of religion, scoring 3.31 (on a scale of one to four).
LOW SCORES ON INCLUSIVENESS
Likewise, it scored only 52.32 overall for the category on inclusiveness, which included indicators such as discrimination against minorities and equality in the distribution of political power.
In contrast, the top-scoring countries for this category were Norway (83.89), Denmark (83.78) and Iceland (81.97).
The ratings had been based on information from the Varieties of Democracy Institute, a research institute based in the University of Gothenburg in Sweden.
Commenting on the report's findings, Associate Professor Alan Chong from the S Rajaratnam School of International Studies said that it was "objective". He said that while the report has highlighted areas in which Singapore has done well, such as water and sanitation, it also noted that Singapore is a "controlled democracy" which is tuned towards national security interests.
"Singapore is not a democracy in the sense where you can say or protest whenever you like. There are many rules and regulations that prevent spontaneous political expression. The areas where we didn't score well reflect that," said Assoc Prof Chong, who specialises in international relations.
When asked if the study had been fair in categories such as personal rights and inclusiveness, given that these were based on sources such as Freedom House, which was previously criticised by the Singapore Government, he said that the readers should not only "accept the good parts".
"At the end of the day, if you take Freedom House and Varieties of Democracy Institute seriously, then (Singapore) looks like an efficient nanny state. And you have to give credit to the nanny state because it has developed on all these things like shelter and personal safety."