Singapore Marathon organisers apologise for traffic gridlock, hope event will grow on public 'in years to come'
SINGAPORE — Despite the traffic gridlock caused by the Standard Chartered Singapore Marathon (SCSM) during its inaugural night race last weekend, the organisers have no plans to review the timing of next year's race, TODAY understands.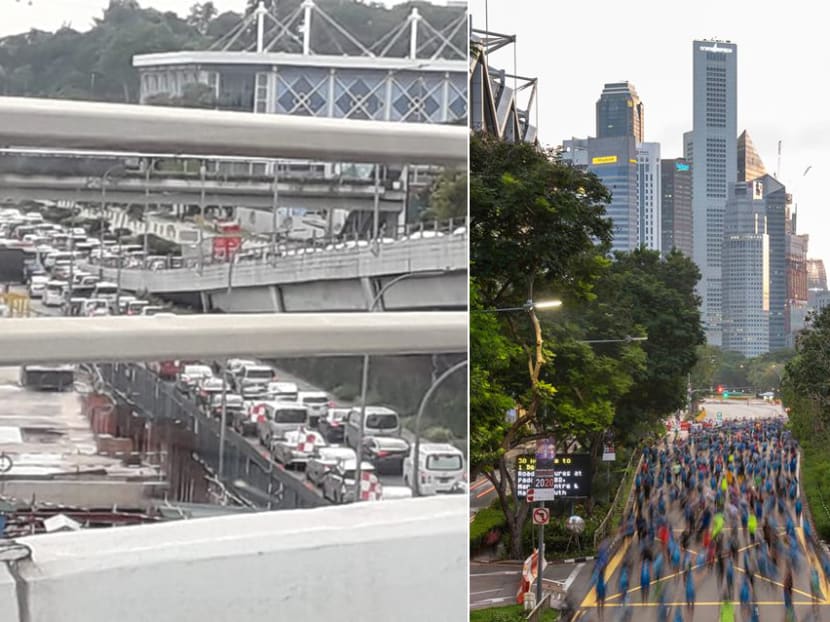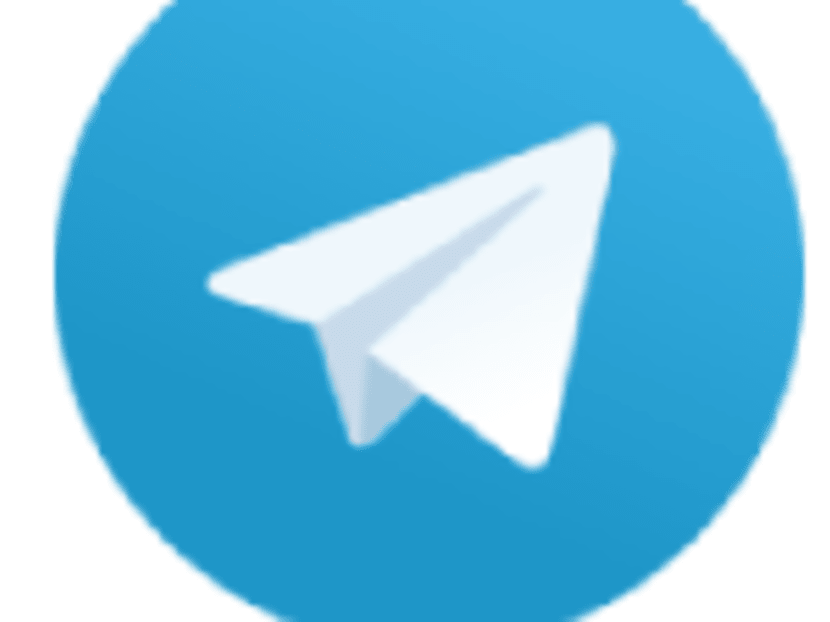 SINGAPORE — Despite the traffic gridlock caused by the Standard Chartered Singapore Marathon (SCSM) during its inaugural night race last weekend, the organisers have no plans to review the timing of next year's race, TODAY understands.
Sport Singapore (SportSG) chief executive officer Lim Teck Yin said as much in a statement on Thursday (Dec 5), as he expressed hope that "in the years to come, the meaningfulness of the event will grow as Singaporeans embrace (it)."
He added: "The SCSM will, like the marathons in the six other majors' cities (Berlin, New York, Boston, Chicago, London and Tokyo) and other events in Singapore with extensive road closures, take time for the general public to become familiar with."
SportSG, which was the lead government agency for the event, and its organisers Ironman Asia have apologised to those inconvenienced by the chaotic traffic caused by the event on Saturday.
The apologies and pledges to learn from Saturday's disruption came as some businesses in the affected area said trade crashed by up to 70 per cent as a result of the traffic standstill, while others said they were able to advise customers of how to reach their premises in a timely manner.
Some motorists were stuck in traffic for two-and-a-half hours on Saturday, and some wedding banquets held at venues in the affected areas were delayed, as a result of a series of road closures and other changes to usual traffic conditions in the area.
"We have read all your comments and feedback, and we apologise for the inconvenience caused," Ironman Asia said in a Facebook post on Wednesday evening. "SCSM 2019 has presented many learnings for us to grow this race even further, to become one of the most renowned races in the world."
Mr Lim said: "We apologise to those who were caught off guard and inconvenienced by the traffic impasse."
He added: "The shift from the dead of early morning to the energy of the evening was made to enable more Singaporeans to join in this exceptional platform event."
He noted that more than 100,000 spectators had lined the route to "cheer the runners and enjoy the atmosphere".
He reiterated that the Government agency had engaged stakeholders and conducted detailed traffic studies to mitigate the impact of road closures "as much as possible". "We will incorporate this year's lessons for subsequent races," he said.
For the past 17 years, the event was held in the morning and did not disrupt traffic or affect businesses to any great extent. Organisers had shifted the starting time of the marathon to 6pm in the evening in a bid to raise the event's profile. 
As early as January, SportSG, other relevant government agencies and Ironman Asia had shared information on road closures and alternative routes and modes of transport with businesses along the race route, which include hotels, shopping malls and retail owners, TODAY understands.
In all, 230 stakeholders were given the heads-up, said Ironman Asia in its Facebook post.
While some of the businesses were informed in advance of the road closures and took precautionary measures, many — especially restaurants with weekend reservations — bore the brunt of the traffic chaos.
In launching the event in May, Ironman Asia said that the 6pm flag-off would boost the race's appeal and take it one step closer to the goal of being inducted into the Abbott World Marathon Majors (WMM) club, the world's most prestigious marathons: Berlin, New York, Boston, Chicago, London and Tokyo. None of these races is held in the evening.
Mr Lim said the organisers had also stepped up publicity on traffic advisories on road closures during November, and members of the public were strongly encouraged to take public transport.
On race day, the organisers had deployed auxiliary police officers to help direct traffic to alternative routes.
RESTAURANTS, HOTELS AFFECTED 
For Bones 'n Barrels Sentosa, a restaurant located along the boardwalk to Sentosa, business for the night suffered by as much as 70 per cent due to traffic holdups along Sentosa Gateway.
Service staff member Kevin Menezas told TODAY that business was poor even though it was a Saturday evening, as foot traffic along the boardwalk was scarce.
"We open until four in the morning," said the 29-year-old. "And even up till four there was not many people, and usually there would be a crowd."
Many customers were forced to cancel reservations made at restaurants accessible only by roads that were clogged that evening.
Ms Rhoda Ayson, manager of Beirut Grill along Bussorah Street near Beach Road, said about 30 per cent of her customers cancelled as a result of the traffic jams and the difficulty in finding parking.
She said that she had to hold the reservations for those who did not turn up, and in the process had to turn away some customers looking to walk in. The traffic conditions persisted past the restaurant's midnight closing time.
"In the future they should adjust the timing (of the event)," said Ms Ayson. "Because during (evening) time it is the busy hour."
Sushi Jiro at Keppel Bay, which is accessible by car only via Telok Blangah Road, suffered five customer cancellations and no walk-ins, which meant that business fell by about half.
Manager Doreen Yap said that the establishment is usually a full house on the weekends.
"We expected it to be very busy but it ended up like that. There was a road closure in town but we didn't know it would affect us here," said the 36-year-old.
Pan Pacific Singapore said it informed its hotel guests and customers in advance of the delays.  
Its general manager Kurt O Wehinger said: "The congestion did affect some of our guests that evening and it is regretful they were inconvenienced as a result. We certainly hope that with better planning, this will be avoided in the future."
SOME BUSINESSES FOUND A WAY
High-end restaurants located in affected areas emailed their patrons, including many who had made reservations months in advance, advising them of less-obstructed routes to the restaurants, or alternative modes of transport.
A spokesperson at French restaurant Saint Pierre told TODAY that it had been informed of the road closures about three weeks ago, and had subsequently told its guests via email which routes to take and where to find parking.
Guests arriving at the restaurant suffered some inconvenience, but there was no major disruption.
Fine-dining establishment Odette, located along St Andrew's Road, which was closed, was informed of road closures by the organisers four days before the marathon.
This did not prove an obstacle, as the routine of emailing patrons with suggestions for alternative travel arrangements is a familiar one, said restaurant hostess Yomicco Thean.
She added that the restaurant does this every year in September during the Singapore Grand Prix, which is held in the same vicinity.
"In the email, we just recommend them the best route to come to the restaurant. If they're taking a taxi, how to come, if MRT how to," said the 24-year-old. A handful of guests came about 15 minutes late on Saturday, but there were no cancellations.
Restaurants and businesses located near MRT stations also made it through Saturday evening with their businesses largely unaffected by the marathon.
Businesses in affected areas such as Art Friend at Bras Basah and Aldo at Bugis Junction did not see a reduction in footfalls.
"Maybe it's because many of our customers take the train," said a service staff at Aldo who did not want to be named.
At No Signboard Seafood at VivoCity, which was hit by road congestion at Telok Blangah Road, restaurant manager Samuel Choo said that there was "no drop in sales".
"We have a lot of walk-ins, and normally our customers come by train," said the 30-year-old.