Singapore's 6th president S R Nathan dies, age 92
SINGAPORE — The Republic's sixth President, Mr S R Nathan, has died. He was 92.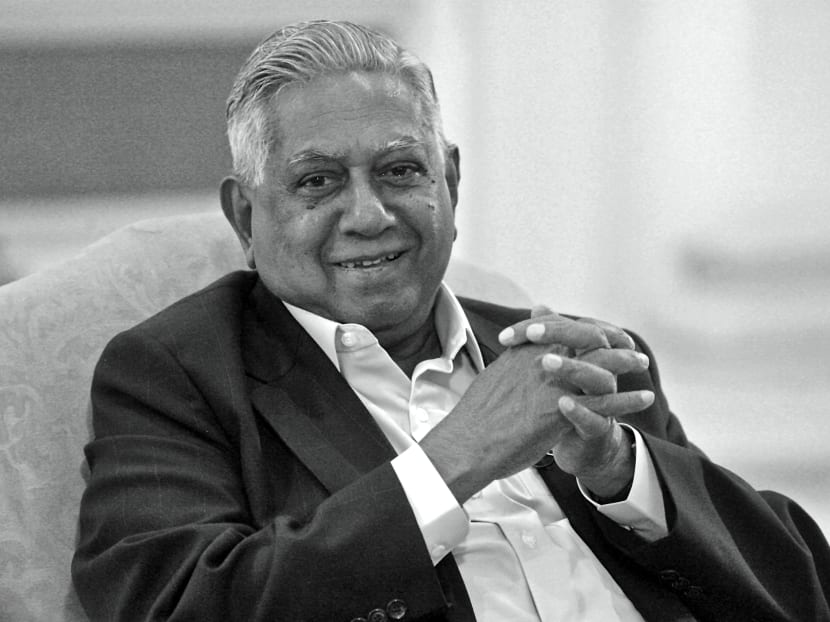 SINGAPORE — The Republic's sixth President, Mr S R Nathan, has died. He was 92.
Mr Nathan, who was Singapore's longest-serving president, died at the Singapore General Hospital on Monday (Aug 22) night from complications resulting from a stroke he suffered over two weeks ago.
"The Prime Minister and his Cabinet colleagues are sad to learn of the passing of Mr S R Nathan and would like to convey their condolences to his family. The late Mr Nathan passed away peacefully at Singapore General Hospital on Monday at 9.48pm," said a statement from the Prime Minister's Office (PMO).
The State flag will be flown at half mast from Tuesday till Friday, as a mark of respect, and a State Funeral will be held this Friday for Mr Nathan, the PMO added in a second statement announcing the funeral arrangements for the 92-year-old. 
His body will lie in state at the Parliament House from 10am on Thursday to 12pm on Friday. Members of the public who wish to pay their last respects may do so at Parliament House from 10am to 8pm on Thursday. Members of the diplomatic corps and other officials may pay their respects there from 9am till 12pm on Friday.
Mr Nathan served as President from Sept 1, 1999 to Aug 31, 2011. Prior to that, he took on various positions in public service such as Permanent Secretary at the Ministry of Foreign Affairs, Ambassador to the United States, Director of the Security and Intelligence Division and executive chairman of The Straits Times Press.
Mr Nathan had been in critical condition in the Intensive Care Unit of the Singapore General Hospital since July 31, after suffering his second stroke in two years.
Mr Nathan is survived by his wife Urmila Nandi. They have a daughter, a son, and three grandchildren.