Singapore startup to launch electric motorbikes in Indonesia, says no plans to sell locally for now
SINGAPORE — In 2019, when Mr James Chan wanted to embark on a new business venture — of selling electric motorcycles — he felt it was only natural for him to zoom in on the Indonesia market.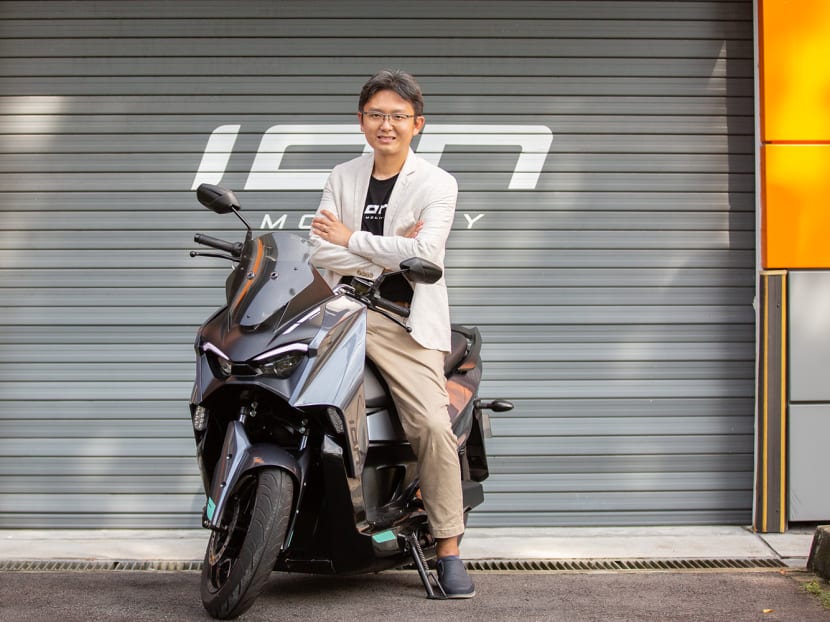 Mr James Chan is launching his electric motorcycle venture in Indonesia
This is due to their bigger market, higher usage of motorbikes and motorbike-friendly regulations 
He said it "did not make much commercial sense" to start locally 
The company's first product, the ION Mobius, was unveiled last year 
Mr Chan also plans to expand his business to other Southeast Asian countries such as Vietnam and Thailand
SINGAPORE — In 2019, when Mr James Chan wanted to embark on a new business venture — of selling electric motorbikes — he felt it was only natural for him to zoom in on the Indonesia market.
After all, from his frequent trips to Jakarta in his previous job, he noticed that motorbikes were the main mode of transport in the crowded city, unlike on Singapore roads where there were mostly cars.
The 40-year-old entrepreneur also felt that in Singapore, regulations to get vehicles road-safe are too strict. 
"I can't test my bikes legally on the roads in Singapore because it's not a vehicle yet... The only leeway I could get was to test on private roads," he said.
But this would mean extra costs for transporting the vehicle to the location as well as paying for the usage of the private roads. 
"Here, we are held to the same standards as incumbent motorbike giants. As a startup I just don't have the resources to compete with that," said Mr Chan.
Indonesia had also laid out ambitious plans on electric vehicle (EV) adoption, with President Joko Widodo in 2019 pledging government support to build an EV industry in Indonesia including more incentives for imported and domestically produced EVs. 
This involves lower taxes for manufacturers and buyers of EVs.
Along with the high motorbike usage, Mr Chan said it was "hard to ignore a market like that". 
So in the same year, despite having an illustrious career starting out as a government scholar before moving into venture capitalism and financial technology, he decided to risk it all to start Ion Mobility — a company that produces electronic motorbikes, with a focus on the Indonesian market.
BUMPY START
But the road to building their first electric motorbike was anything but smooth.
"For startups, it's always like you're jumping off the cliff and trying to fold the paper aeroplane before you crash," Mr Chan said.
He also found that there was no ready pool of talent he could tap in Singapore with relevant expertise in electrical vehicles.
This meant that he had to cast his nets wider, bringing people from overseas onboard.
For instance, he hired two engineers from Vietnam and another from Kazakhstan.
He recalled the challenge of building a global team in the middle of the pandemic, consisting of 42 members from places including Singapore, Indonesia, China, Vietnam, India and even Kazakhstan.
The team had to rely on video calls to coordinate, plan and build their first prototype remotely since travel was restricted at the time. 
"After over a year of working together, I finally met a few of my team members for the first time in-person last December," he said with a laugh.
But the team managed to pull through and within 18 months of conceptualising, designing and assembling, their first electric motorbike called the ION Mobius was built — entirely in Singapore. It was unveiled last December at JTC LaunchPad @ One-North.
The Mobius, which has a top speed of 110km/h, will have three different riding modes to reduce range anxiety — the fear of running out of power while driving an electric vehicle and not being able to find a charging point on time.
Riders will be able to travel between 120km and 200km on a single charge depending on their riding style.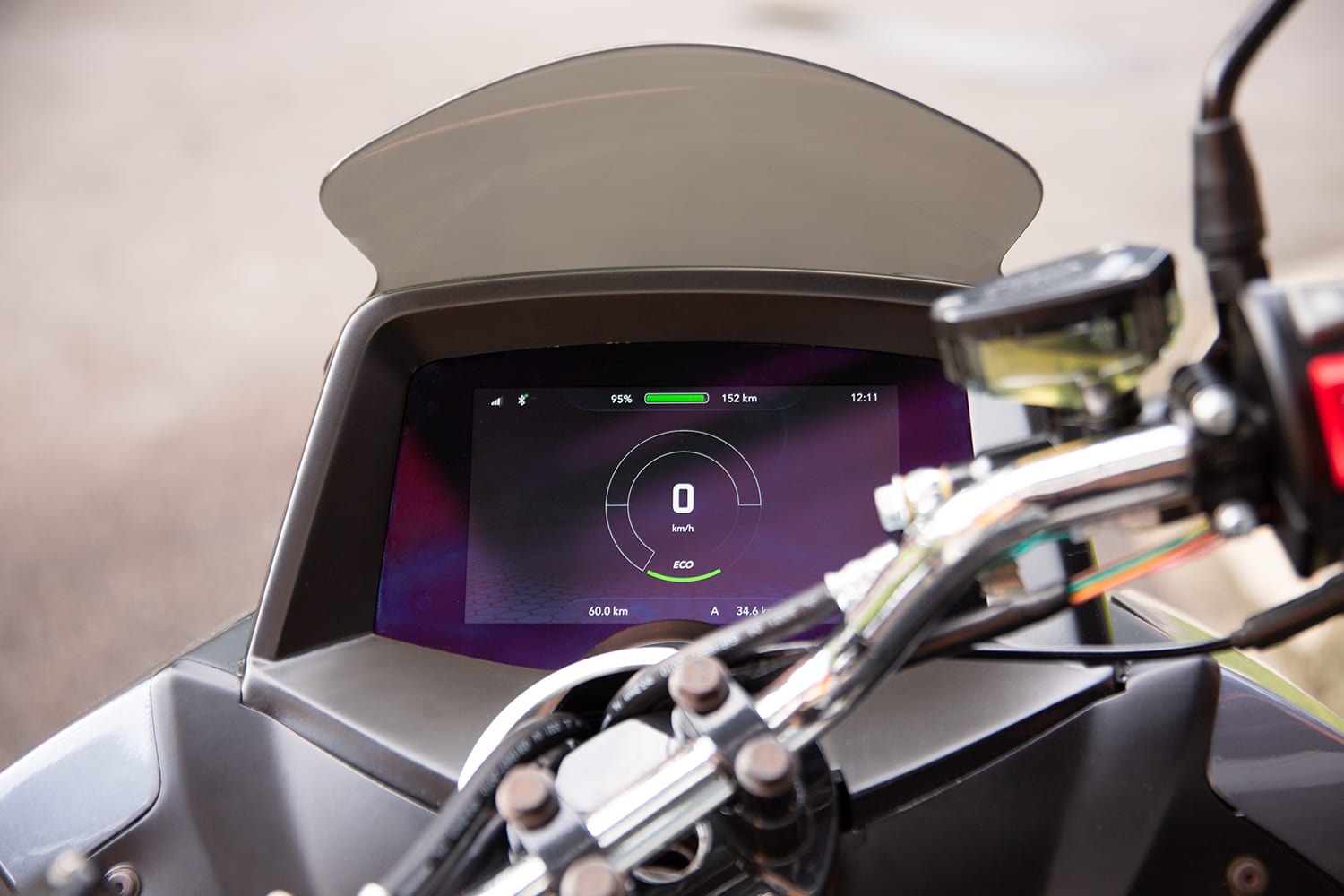 The Mobius will be compatible with Indonesia's state-owned electricity provider PLN's EV charging stations and even wall sockets — which are allowed in Indonesia.
PLN announced in November last year that it had built 47 public charging stations and an additional 67 units would be built across the country. The government said last year that the number of officially operated EV charging stations in Indonesia had reached 187 units.
The Mobius will also pair with a smartphone via bluetooth using the ION app.
The company is currently shortlisting a few sites for an assembly line in Jakarta, which will be its main production facility for the Indonesian market.
Mr Chan added that they have not finalised the pricing of the Mobius yet, but "expect to price it competitively to regular petrol bikes available in Jakarta".
The company also intends to open showrooms in Indonesia to provide customers with physical retail spots for test riding.
"We will begin opening pre-orders in Indonesia by the second half of this year and hopefully start delivering the bikes by the end of this year," he said. 
SUPPORT MATTERS
The father of three said that it is important for entrepreneurs to "have a very supportive family because the entrepreneurial journey is definitely not one with guaranteed success".  
His children were a main source of motivation for him while forming the company. 
"I look at my three children growing up in Singapore and I think about the kind of motivation and role model that I want to be to them… Earning money is good, but I think the motivation behind it is what's important," said Mr Chan. 
He added: "Beyond just my children, I want to show other Singaporeans that this is possible. Who would have thought that you can design and build an electric vehicle in-house from Singapore?" 
WHAT'S NEXT? 
For now, Mr Chan plans to focus on the Indonesian market and gradually expand to other Southeast Asian countries such as Vietnam and Thailand.
But Mr Chan does not foresee his bikes hitting the Singapore roads anytime soon due to the strict approval process and smaller market here.   
"I would love to see my products in Singapore and there are customers here who saw our unveiling event and wrote in to ask when it would be available... But I just don't have the bandwidth now," he said.