Couple jailed, fined for starving maid, who lost 20kg
SINGAPORE — For starving their Filipino domestic helper, which caused her weight to plummet by almost 20kg over a 15-month period, a Singaporean couple was sentenced to jail and a fine by a district court on Monday (March 27).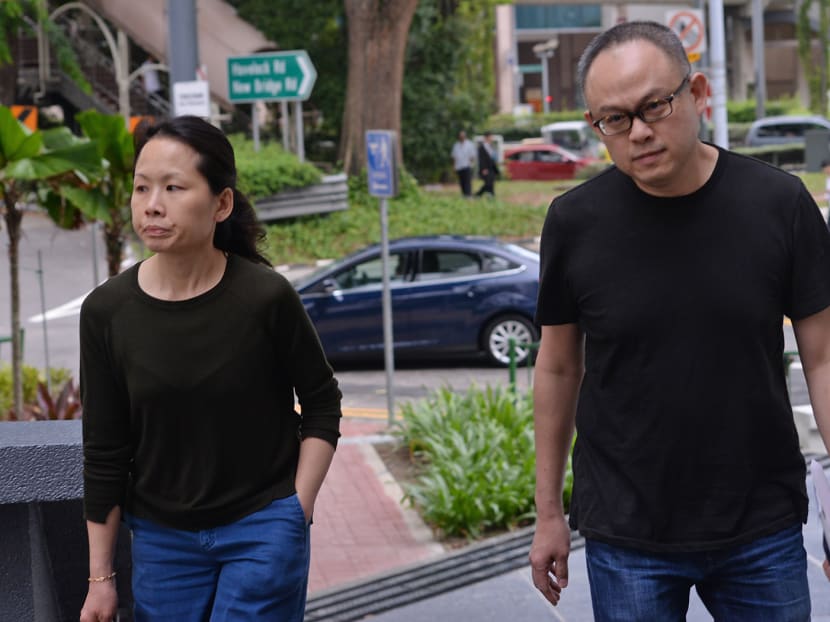 SINGAPORE — For starving their Filipino domestic helper, which caused her weight to plummet by almost 20kg over a 15-month period, a Singaporean couple was sentenced to jail and a fine by a district court on Monday (March 27).

Freelance trader Lim Choon Hong, 48 — who was convicted last March under the Employment of Foreign Manpower Act for failing to provide adequate food to his domestic helper — was jailed three weeks and fined a maximum S$10,000.

His wife Chong Sui Foon, 48, who was found guilty of abetting him, was jailed three months. 

The prosecutors, who sought a maximum jail term of 12 months for each of them, will appeal against the sentence. 

In reply to a query from TODAY, a spokesperson from the Attorney-General's Chambers said that the prosecution is appealing "on the grounds that both sentences imposed are manifestly inadequate".

Pending the appeal, the couple are out on a bail of S$3,000 each.

During the trial, which started in December 2015, the court heard that Ms Thelma Oyasan Gawidan — who worked for the couple from January 2013 to April 2014 at a condominium unit near Orchard Boulevard — was given just two meals a day, usually plain bread and instant noodles. 

Sometimes, when she asked for more food, Chong would reject her request. 

In slightly more than a year, her weight dropped from 49kg to 29kg, and she had to be admitted to Tan Tock Seng Hospital in April 2014. 

The prosecution noted that Ms Gawidan, now 41 years old, lost 40 per cent of her body mass, stopped menstruating, and suffered emotionally and psychologically.

She also had to ask for permission before drinking water and was not allowed to use the bathrooms in the couple's home. 

Instead, she had to use the toilet meant for visitors in the estate's common areas. 

Apart from that, she was allowed to shower just once or twice a week, with Chong watching over her inside the toilet.

On the morning of April 19, 2014, Ms Gawidan fled from her employer's home and was later taken to a shelter run by non-governmental organisation Humanitarian Organisation for Migration Economics, which filed her complaints with the Ministry of Manpower (MOM).

During the trial, Lim tried to distance himself from what happened, saying that it was his wife who took care of the daily activities of the household including managing the domestic helper, while he took charge of the finances. He told the court then that his wife "didn't do this to hurt anyone" and her obsessive-compulsive disorder led to one of their four children running away from home in 2010.

In the submissions by the defence, lawyer Raymond Lye asked the court to call for a mandatory treatment order or probation report for Chong, who suffers from the disorder. 

District Judge Low Wee Ping disagreed, saying that Chong's preoccupation with cleanliness would not have led her to restrict the type and quantity of food she gave to Ms Gawidan.

On Monday, the prosecution stressed repeatedly that the couple showed no remorse, and even offered Ms Gawidan a settlement agreement of S$20,000 on their lawyer's advice, in a bid to obtain a lower sentence. 

Asking the defence to convince the court that their clients were remorseful, District Judge Low said: "The court must be sure that compensation is not used to buy their way out." 

Mr Lye said that the couple agreed to the terms of the settlement drafted by Ms Gawidan's lawyers, without negotiation, and this indicated "genuine remorse and regret".

In sentencing Lim, District Judge Low accepted that Lim was remorseful and did not intentionally seek to starve Ms Gawidan, but did not elaborate further. 

However, he said that Lim should pay the maximum fine to reflect that he had failed to comply with regulations for a prolonged period.

Turning to Chong, he said that her actions in depriving Ms Gawidan of food were "extremely aggravating" but accepted, too, that she did not seek to starve the domestic helper. He did not say more on the judgement.

In a statement released after the hearing on Monday, Ms Jeanette Har, director of the well-being department at MOM's foreign manpower management division, said that the ministry has "zero tolerance" for the abuse and mistreatment of workers.
 
"The conduct of Lim and his wife is reprehensible, and MOM will prosecute individuals who fail to safeguard the well-being of the worker. We are glad that Thelma's physical condition has improved and she is now working for a new employer," she said.

MOM reminds employers that they are responsible for the upkeep and well-being of their foreign domestic workers (FDW), which include giving them adequate food and rest. This means "minimally three proper meals and a balanced diet", it said.

Foreign domestic workers who need help for well-being issues may call the MOM FDW help-line at 1800 339 5505. 

Anyone with information on suspected offences involving these workers should write in to MOM at mom_fmmd [at] mom.gov.sg or call 6438 5122 to report the matter.