Singaporeans regularly waste food, survey finds
SINGAPORE — Ahead of World Food Day tomorrow (Oct 16), a recent report has found that 77 per cent of Singaporeans regularly waste food at home.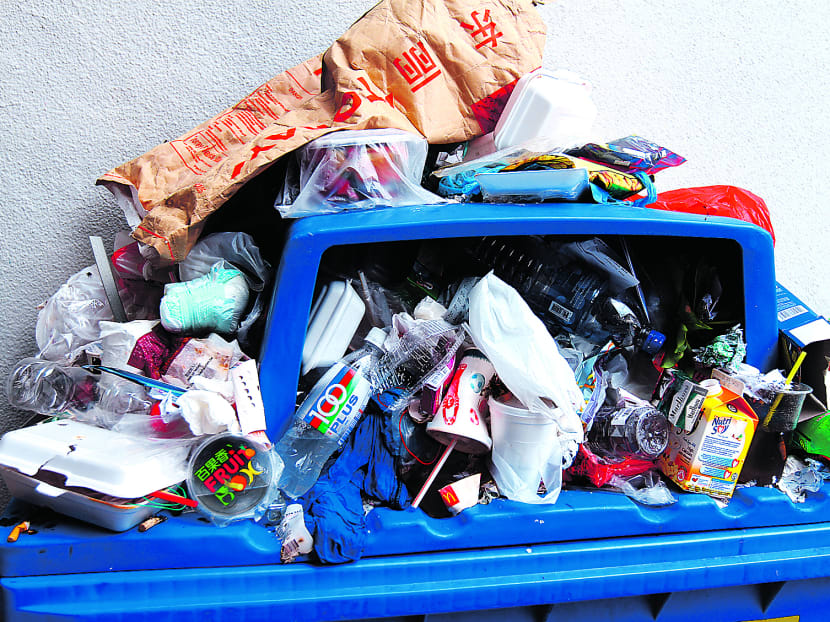 SINGAPORE — Ahead of World Food Day tomorrow (Oct 16), a recent report has found that 77 per cent of Singaporeans regularly waste food at home.
The survey, commissioned by household appliance company Electrolux, also found that only 32 per cent of those surveyed prepare meals according to the number of diners, resulting in excessive food being prepared.
Compounding the problem is the fact that only 35 per cent of the respondents reuse leftovers, while a staggering 92 per cent leave leftovers in the fridge in the hope that family members will consume them, only to later discard them. It doesn't help that 29 per cent do not like eating leftovers, while almost half (48 per cent) simply forget about leftovers or expired food because these are often out of sight at the back of the fridge.
Results might explain how last year, 788,600 tonnes of food — equivalent to the weight of 108 full load double-decker buses — was wasted in Singapore, according to statistics from the National Environment Agency.
The survey sought to highlight the contribution households make to the Republic's food waste. It comprised a questionnaire of multiple-choice questions about food preparation, cooking and dining habits. Respondents were representative of the Singapore population aged 18-65 years old.
Other survey results include the finding that 69 per cent of respondents claimed to be passionate foodies, but 41 per cent of this group only think about food waste occasionally.
The Electrolux Food Waste At Home Survey was also commissioned to the launch the company's six-week community initiative #happyplatesg, aimed at encouraging people to commit to clearing their plates at mealtime and reduce food waste.
"While kitchen confidence is on the rise, with more than 62 per cent are now making a concerted effort to eat at home more, the volume of the nation's food waste each month is also growing," said Mr Kenneth Ng, Electrolux's head of major appliances, Asia Pacific. "It's easy to forget when we are emptying our kitchen bins that we are all contributing to a much larger food waste issue.
"We are excited to kick-start this regional initiative in Singapore as we all have a responsibility to be more food waste aware and to commit to making changes at home to do our part."
A dedicated microsite (https://happyplate.sg/) has been set up to provide the public with recipe inspiration, cooking tips, real-time campaign updates and advice on how to get involved.
Organised as part of the campaign, Electrolux also intends to help more than 1,000 families in need through the campaign's beneficiary The Food Bank Singapore.
From now until Nov 22, the public is encouraged to post pictures of their emptied plates via Instagram with the hahstag #happyplatesg. Every three hashtags will be converted into an Electrolux Happy Food bundle, which means a total of 3,000 hashtags are required to create 1,000 food bundles.
Said Ms Nichol Ng, founder of The Food Bank Singapore: "Like us, Electrolux wants to increase awareness of food waste locally, but it is taking this to the next level by empowering Singaporeans to make a positive, long-term change in behaviour through kitchen education."
Click to eat: For more delish deals and news on what's hot on the scene, download the 8 Days Eat App at http://www16.mediacorp.sg/8days/8daysapp2.html