Coral bleaching forces closure of Sisters' Island dive trails
SINGAPORE — Dive trails at the Sisters' Island Marine Park, Singapore's first marine park, will be closed until the end of September due to the extensive bleaching of coral reefs in the southern waters, including some reefs that have been totally bleached.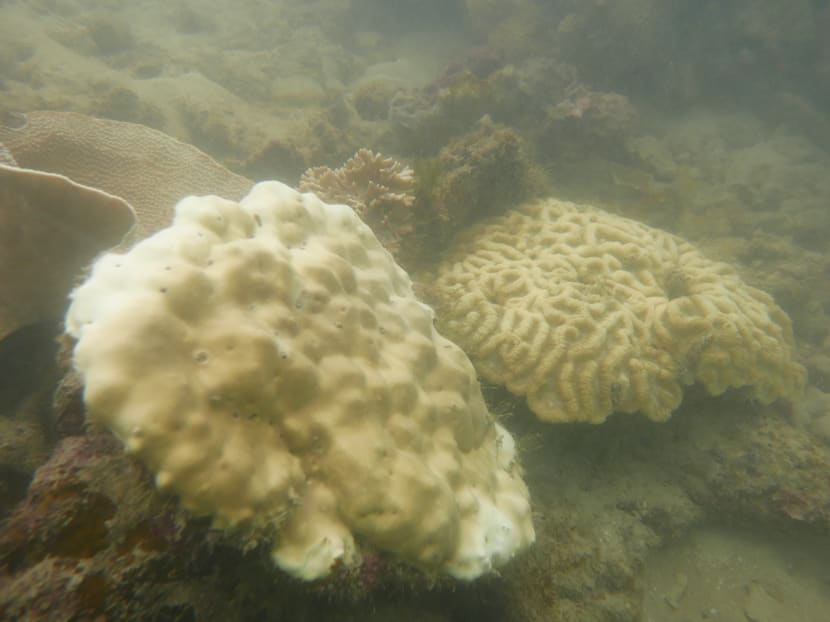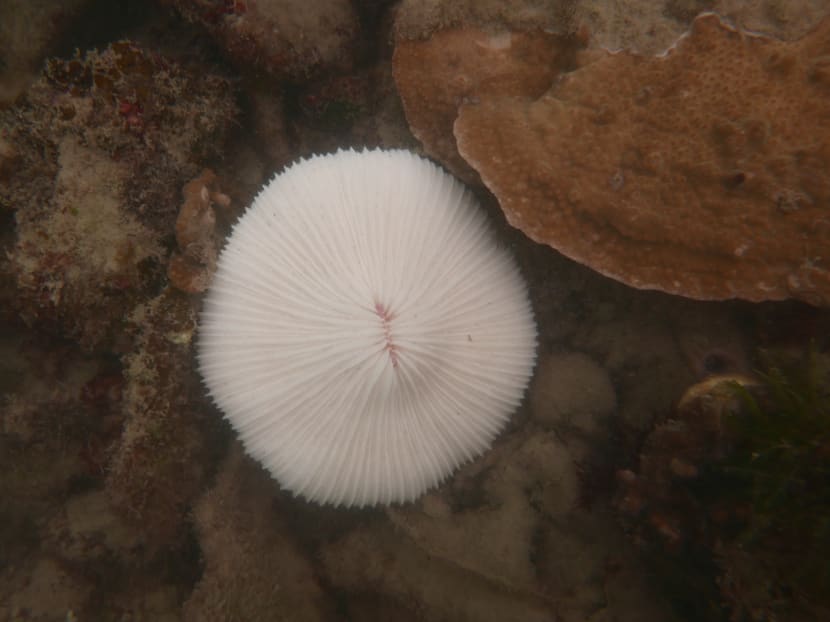 SINGAPORE — Dive trails at the Sisters' Island Marine Park, Singapore's first marine park, will be closed until the end of September due to the extensive bleaching of coral reefs in the southern waters, including some reefs that have been totally bleached.
In response to TODAY's queries, the National Parks Board (NParks) said that the trails have been closed since June — seven months after it was opened to the public — as a "pre-emptive measure" to minimise extra "stress" to the corals.
Various stages of bleaching was reported at reefs within the southern waters since June, NParks said. "This includes some that are completely bleached, while the majority are partially bleached or not bleached at all," Dr Karenne Tun, director (coastal and marine) at NParks' National Biodiversity Centre, said.
Higher temperatures can be a source of stress for corals, causing them to eject the tiny algae that live in their tissues and that give them their colours. The corals then turn white ("bleached") and they cannot survive long-term without the algae, which is also a food source.
NParks added that it has been monitoring global and local temperature trend since the onset of the El Nino phenomenon last year, reportedly one of the most powerful in history and is characterised by unusual weather patterns. El Nino occurs every two to seven years and last year's episode has wreaked havoc across the globe, causing record droughts in Ethiopia, extensive wildfires in Indonesia, and typhoons in the Philippines, to name a few.
NParks said that a "conservative estimate" of the bleaching threshold ranges between 30.95°C and 31.35°C.
Early this year, Singapore's sea surface temperatures increased between half a degree and one degree Celsius beyond monthly averages, but they were still below the threshold. NParks was on the alert for the possibility of bleaching extending to Singapore waters. 
In end-April, sea surface temperatures started rising beyond the bleaching threshold, peaked at 0.8°C above the threshold sometime in May, and then dipped to just below the threshold from early June.
This month, the bleaching situation saw an improvement, when a recent assessment found the corals showing signs of recovery. Dr Tun said: "We are hopeful that those that are partially bleached will recover completely if temperatures do not increase further."
The last mass coral bleaching in Singapore occurred in 2010 when Singapore also experienced moderate to strong El Nino effect. A similar situation occurred in 1998.
Apart from a monitoring exercise early this year on the bleaching situation, which includes checking sea surface temperatures and responses of corals, NParks initiated a survey in June to determine the severity and extent of bleaching.
This exercise will help determine if any species has to be safeguarded with specific intervention measures. For instance, rare local species may be moved to deeper waters with stronger currents, or into more controlled environments.
There are habitat enhancement projects and species recovery programmes that were started to focus particularly on rare species. Individual corals have been tagged so that their health may be monitored over the next few months. Also under NParks' watch is also a 100m stretch of reef area with bleaching patterns among various species and functional groups of corals.
The board will continue to monitor the bleaching responses of the reefs with partners from National University of Singapore and the Tropical Marine Science Institute, and will update dive operators and the public regarding the status of the trails via its website.
NParks also shared that since the trails opened last November, all dive dates have been fully subscribed, with at least four divers on each trip. Its website show that there were two trips each in March, April and June.
Some of the approved dive operators contacted by TODAY said that response from divers has been positive, but the limited number of dive slots makes it difficult to entertain all queries.
Diving Solutions (Asia), for example, has received about 50 queries. However, it observed that despite the overwhelming interest, it was unable to fill the only slot it was allocated because the date was on a weekday.
Mr Stephen Beng, Padi course director at Sea Hounds, said that coral bleaching "is an opportunity for us to share the plight of our coral reefs" and there is a need to protect Singapore's "amazing marine biodiversity" from multiple threats.
"The closure of the park is a good thing and in line with marine park management protocols," he said, adding that this would allow the reefs to recover from the pressures of human activities such as diving, even as they face other threats.
"(Bleaching) can also happen because of pollution or any other unhealthy environment," he added, pointing out that waste from fish farms, for example, is carried by the currents and settles over corals.
"(This) is a visible reminder that climate change is real and that our consumption choices have a cumulative impact on the environment," Mr Beng said.