SkillsFuture initiatives will build on Singapore's brand: Observers
SINGAPORE — Initiatives under SkillsFuture will build on the Republic's brand and further reinforce the Government's commitment to investors looking to grow their presence in Singapore.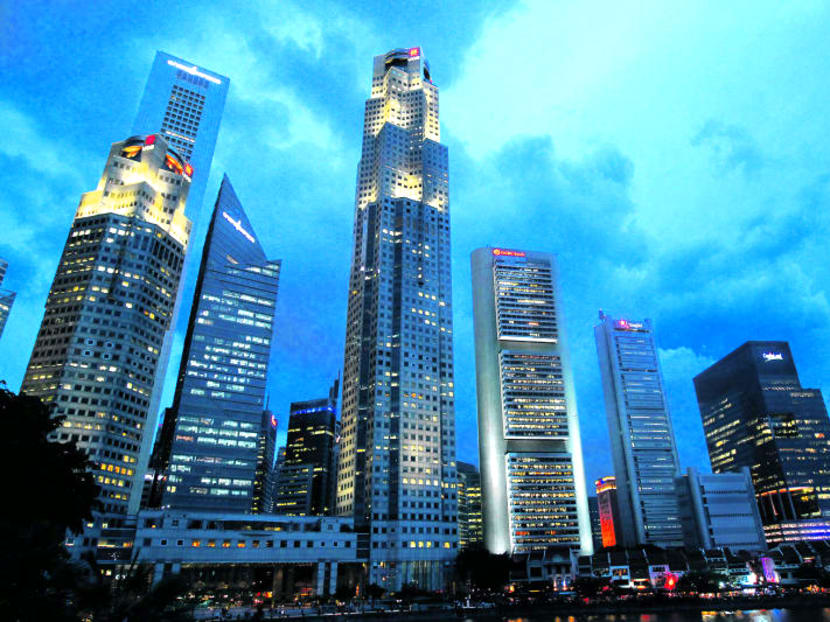 SINGAPORE — Initiatives under SkillsFuture will build on the Republic's brand and further reinforce the Government's commitment to investors looking to grow their presence in Singapore.
Observers said this to Channel NewsAsia, against the backdrop of concerns over foreign firms pulling out of the country because of the manpower crunch. Recent reports have indicated that some foreign firms are pulling out of Singapore as the Government tightens the inflow of foreign workers here.
The observers Channel NewsAsia spoke to said manpower is an issue — employers want to hire Singaporeans, but it is difficult to find locals to fill technical and service jobs. On the other end of the spectrum, it is just as challenging finding suitable Singaporeans to fill top positions in multinational corporations (MNCs).
Said Mr Kwan Chee Wei, CEO of the Human Capital Leadership Institute: "The feedback we get from a lot of multinationals is, yes, while the Government encourages them to hire Singaporeans for senior jobs for the region and globally, a lot of our research shows that there is a serious supply issue for a couple of reasons."
"Again speaking to a lot of multinational leaders that are anchored in Singapore, one of the things we see is that Singaporeans generally do not like overseas postings. I believe life is too comfortable, too good here."
"At a certain stage of their career there is also this fear of failure. Why get out of an emerging market where I have to struggle and deal with processes and systems that I am not used to? So on one hand, what makes a Singapore leader strong and effective are...diligence, analytical skills, logic – (these make) a good manager. But what many of these multinationals are looking for, for regional, global jobs, are leaders that can traverse that diversity and ambiguity of the business environment today," he added.
Despite the misgivings, Singapore still ranks high in the Global Talent Competitiveness Index, coming in second among 100 countries — just after Switzerland — and scoring higher than Luxembourg as well as the United States.
The index measures areas such as regulatory landscape, the availability of skills and competencies among the workforce and labour productivity.
SKILLSFUTURE WILL HELP ADDRESS SKILLS GAP: OBSERVERS
Observers said SkillsFuture will go some way in addressing the skills gap among the local workforce, as the initiatives cut across the entire spectrum of workers — from developing employees with a mastery of technical skills — to developing Singaporeans with leadership capabilities to take on regional and global roles within organisations.
Drawing from its own experience, the Singapore-German Chamber of Industry and Commerce (SGC) said close collaboration between industry and education has proven to be successful. It added that investors looking into manufacturing in Singapore or who need skilled employees in specific areas should be pleased that a workforce that has acquired relevant practical experience is available.
Its Executive Director said practical training driven by industries has proven to be resilient to recent ups and downs in the labour markets in Europe.
Dr Tim Philippi, Executive Director of the SGC, said: "The Singaporean-German Chamber of Industry and Commerce is very excited about the numerous new initiatives taking place under the umbrella of SkillsFuture. The German chamber network is looking back on a century old tradition of practical training that is driven by the various industries and which has proven resilience to recent ups and downs in the labour markets in Europe."
"It is an excellent step in the direction of training for a profession. The SGC is very pleased that the German system is one of the main models for this initiative and we are looking forward to being part of this development in Singapore," he said.
Mr Wolfgang Huppenbauer, President of the SGC, added: "Deepening skills and having a practical-oriented education are two major aspects of SkillsFuture. This is a step in the right direction. It will keep the workforce in Singapore up-to-date with developments and provide students with industry-relevant information and experiences. Coming from a German company that has been involved in dual education and professional training for decades, I can attest to the very positive experience we've had in Germany. I am looking forward to the new initiative in Singapore."
SKILLSFUTURE: MOVING UP THE CAREER LADDER WITHOUT TAKING THE TRADITIONAL PAPER ROUTE
SkillsFuture also offers individuals multiple career tracks. A person can choose to have a specialist vocation. What this essentially means is that one can move up the career ladder, without necessarily taking the traditional paper route.
Said Mr Kwan: "I see this more as re-calibrating, and whether or not it affects the brand. To a large extent the Government is responding to industry needs because of the shortage of talent in the technical vocation industry. That's why there is a lot of emphasis and financial support to bring that back into focus. So I see that as a re-calibration, yes academics are important but the skills and vocational is just as important."
"The case in point here is the ability of organisations to offer multiple career advancement tracks and that's something which obviously takes some time in terms of changing the Singaporean mindset — that the way up in an organisation is not just the managerial role, that there are specialist vocations that you can do very well in. That has been downplayed a lot in the last 10 to 20 years, especially in our education system," he added.
DEVELOPING SINGAPOREANS TO TAKE TOP POSITIONS
The real game-changer, observers said, is in developing Singaporeans who can take on top positions in MNCs.
Said Ms Joanne Chua, Account Director, Robert Walters Singapore: "I think this is something that we should be very proud of as Singaporeans working in this economy. In that there is this continuous effort to upgrade, making the workforce relevant to the needs of multinationals of tomorrow.
The Singapore workforce is one that's highly competent, both technically and operationally. If there's one thing I have to say, the clients I have spoken to often lament the lack of strong communication skills, influencing skills, or management or leadership skills."
"If the courses administered by SkillsFuture can address this, we will create a win-win solution. We bridge the gap between the east and west. If we can acquire the soft skills, communication, leadership, management skills etcetera, I think we will be able to operate a lot more competitively on the global platform," she added.
Observers said the full effects of SkillsFuture will only be seen over time, when the new approach to training is anchored into the existing system. CHANNEL NEWSASIA