SkillsFuture study award introduced for pre-school teachers
SINGAPORE — The Early Childhood Development Agency (ECDA) has introduced the SkillsFuture Study Award for the early childhood (EC) sector in a bid to enhance support for pre-school teachers.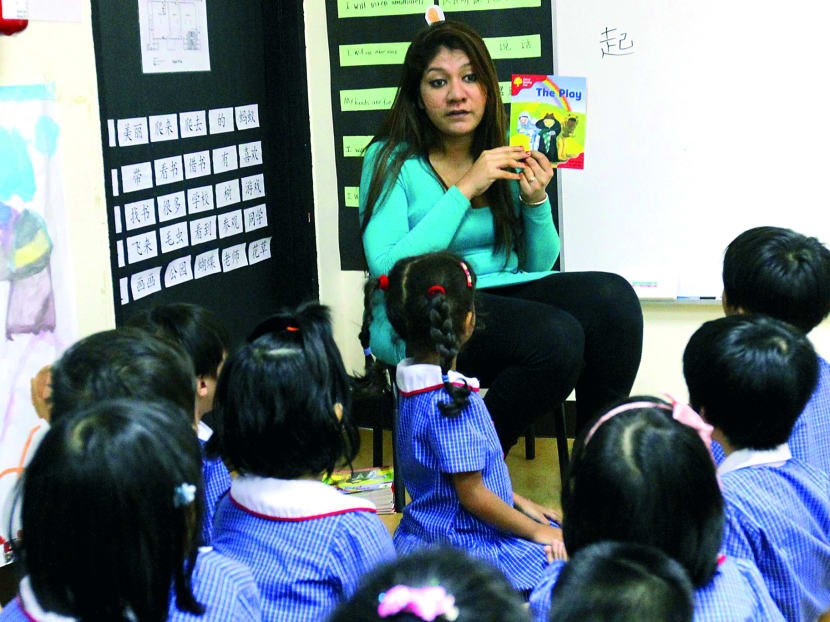 SINGAPORE – Early childhood (EC) educators can now receive more support with the introduction of the SkillsFuture Study Award to develop and deepen their skills, so as to equip them to assume leadership responsibilities in the sector. 
Introduced by the Early Childhood Development Agency (ECDA) today (Jan 4), EC educators who have been nominated by their employers and successfully accepted into the new Advanced Diploma in Early Childhood Leadership (ADECL) Programme can apply for the SkillsFuture Study Award.
Successful applicants of the Award will receive S$5,000, which can be used to defray any out-of-pocket expenses associated with the ADECL. The award is bond-free and can be used on top of existing government course fee subsidies. 
In line with the SkillsFuture movement, the ADECL programme complements the suite of programmes already available to support early childhood educators at various stages of their career.
Offered by Ngee Ann Polytechnic and Temasek Polytechnic, the new ADECL programme prepares senior pre-school teachers to be centre leaders. 
It will replace the Diploma in Early Childhood Care and Education - Leadership (DECCE-L) and has a greater emphasis on instructional leadership and management skills to equip senior pre-school teachers for centre leadership, to mentor their staff and to manage high quality centres.
During a doorstop interview at Little Footprints Schoolhouse's Woodlands branch this morning, Minister for Family and Social Development Mr Tan Chuan-Jin said: "A lot of professionals are also beginning to look into joining the sector itself, so that's really encouraging. But it's always a competition for staff resource, as we all know the labour force market is tight... So I think the operators would have to do their part to uplift the working environment, and we on our part will provide, in terms of support, schemes for advancements.
"I think that is something we have to keep monitoring in terms of where people are going to, what their choices are, what are retention rates like - but we do see a reasonable level of interest shown."
Applications for the SkillsFuture Study Award for the EC sector will open from 15 February to 18 March this year.