Skip the queues, fill your tummy with help from Facebook Messenger
SINGAPORE — There is now yet another way to beat the queues at dining outlets during meal times apart from using food delivery services.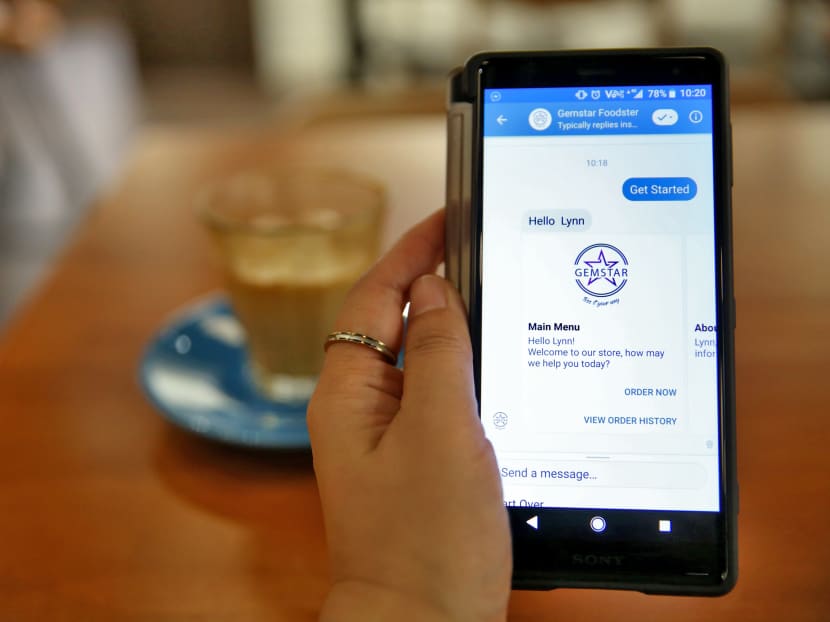 SINGAPORE — There is now yet another way to beat the queues at dining outlets during meal times apart from using food delivery services.
Foodster, an initiative by DBS Bank and built by chatbot developer Every Botty, allows consumers to order and pay through a Facebook Messenger chatbot, and it is now available to office workers in the Marina Bay area.
For now, they have a choice of seven participating food-and-beverage merchants.
To get started, Facebook users have to search for the "Foodster" suffix on Messenger, select the merchant and place an order.
They pay through DBS Paylah! or their DBS/POSB card, wait for the food to be prepared (about 10 to 20 minutes), then head down to the shop and collect it.
Consumers may also customise their orders and re-order a previous order, and are automatically offered discounts and promotions.
The chatbot eliminates the need for users to download more mobile applications, DBS' head of consumer banking Jeremy Soo said. The bank had noticed "app fatigue" setting in among users and merchants when experimenting with DBS FasTrack, a digital payment platform that powers food-court operator Koufu's cashless payment app.
Mr Soo said: "The Marina Bay area was a good testbed — there are working adults around who are mobile-savvy, and use mobile banking apps.
"Foodster can help merchants deal with the surge in customers during peak periods. Some customers see queues and are turned off, too."
The first merchant, Kopi Ong, came on board Foodster in March, while the others got onto the platform last month. They include Gemstar, Local Coffee People, Nude Seafood, Old Tea Hut and Omnivore.
Mr Alfred Tan, owner of Kopi Ong, said that the service has helped increase his sales by 20 per cent without the need for more manpower. His shop, which sells local coffee and tea, as well as other beverages, typically experiences long queues of up to 40 people in the mornings.
Through Foodster, his regular customers do not need to queue for their orders now, and potential customers are not turned off by the queues.
Lawyer Daniel Ho said that he now orders his daily "kopi c gao" (strong coffee with evaporated milk) from Kopi Ong while in his cab to work. He learnt of Foodster through a banner in the area a few months ago, and was drawn to it because he did not need to download a new app.
"When you have to rush, saving that 10 to 15 minutes of waiting time really helps," the 35-year-old added.
Coming up next? Customers at Kopitiam's new outlet at the revamped Funan mall and office complex, which is set to open in the second quarter of next year, will also be able to place orders through Foodster.
Beyond that, Mr Soo said that his team may look at areas where long queues form during peak periods, such as malls and suburban areas that have a high concentration of food-and-beverage outlets. "It's still early days," he added.
In the Asia-Pacific region, the chatbot market is expected to generate S$350 million in revenue by 2024, more than eight times that in 2017.