Dad of girl shown porn by sex criminal outraged at 4-year sentence
SINGAPORE – The father of a six-year-old girl who was shown a pornographic video by a convicted sex predator has expressed outrage over the man's four-year jail sentence.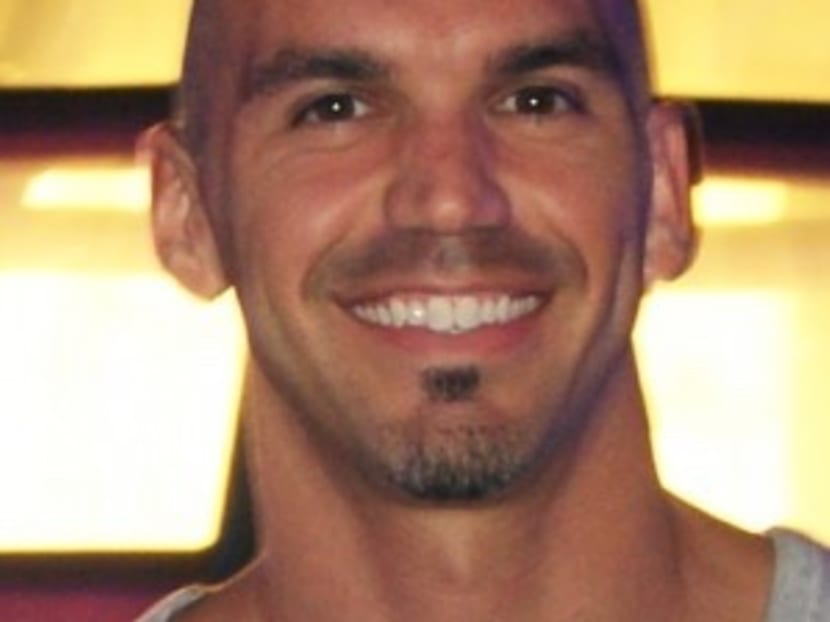 SINGAPORE —  The father of a six-year-old girl who was shown a pornographic video by a convicted sex predator has expressed outrage over the man's four-year jail sentence.
American MMA coach Joshua Robinson, 39, who preyed on two 15-year-old girls between September 2013 and June 2015, was on Thursday (March 2) sentenced to four years' jail, with District Judge Crystal Ong describing him as a sexual predator.
Robinson was also accused of showing an obscene video which he had filmed to a six-year-old girl at a MMA gym in 2015. The child was watching her father train at the gym when she was shown the video.
The father of the child, who can only be identified by his Facebook handle "Mike" for legal reasons, took to the social media platform on Friday (March 3) to express anger on what he felt was a light sentence for Robinson.
"They lock drug abusers up for much longer than four years…but a child sexual abuser? Just a slap on the wrist!" he wrote in a lengthy Facebook post.
Mike added that the purpose of his post was to alert the public as he was concerned Robinson "would be out sooner than you know it", and he would return to teaching martial arts and "goes back to hurting young children". 
"I imagine that he will stay in South-east Asia…Or maybe he does go back to his home (USA)…Either way, he will be involved with martial arts, and your child could be one of his students."
When law enforcement officers raided Robinson's apartment, they found a stash of 5,902 obscene films, of which 321 videos featured children aged between two and 16.
He subsequently pleaded guilty to nine charges: Three for sexual penetration of minor under 16, five for making and possessing obscene films and one for showing an obscene film to the six-year-old girl.
When TODAY contacted Mike for a phone interview, the 41-year-old said he sparred with Robinson four or five times in the past, and never suspected he had a darker side.
"He was a popular guy in the (martial arts) industry, he held seminars and taught in schools…everyone knows him," he said.
Mike added that, on the day of that incident, he did not think too much when Robinson took a break from training and approached his daughter.
"When he held up his phone to my daughter, I thought (he was showing her) cartoons. So I let it go," he said.
Recalling the incident, Mike said his daughter seemed uncomfortable and was not paying attention to Robinson or his phone and kept looking elsewhere. "She's super shy and will never walk up to adults and talk to them…so I thought that was just normal behaviour for her."
He regretted not doing more to protect his daughter. "I beat myself up for it. I cried for months, thinking about (what more) I should have done," Mike said. Since the incident, he even contemplated if he could ever send her for piano lessons or gymnastic classes in future. "I was hurt for a very long time."
Mike and his wife also wondered if they should talk to their children about the incident. The girl is now 8 with a younger brother who is 7. "What do you do? Do you let it go and not say anything? Or do you talk about it?" Mike said. "Do I tell them he was punished and sent to jail…Is it right to remind them again?"
When asked if his daughter had mentioned the incident again to them, Mike said no. "Everything seems normal."
However, Mike is worried that the incident has scarred his daughter and that the impact on her might surface later in life.
"Thank god nothing more (happened)," he said. "(There are) a lot worst stories out there."
CORRECTION: In an earlier version of the story, we reported that Joshua Robinson was charged with sexual assault of a minor. That is incorrect. He was charged with sexual penetration of a minor under 16 years of age. We are sorry for the error.