Lacklustre response to cashless payment at hawker centres
SINGAPORE — A new venture to let customers make cashless payments at hawker centres has been met with muted response.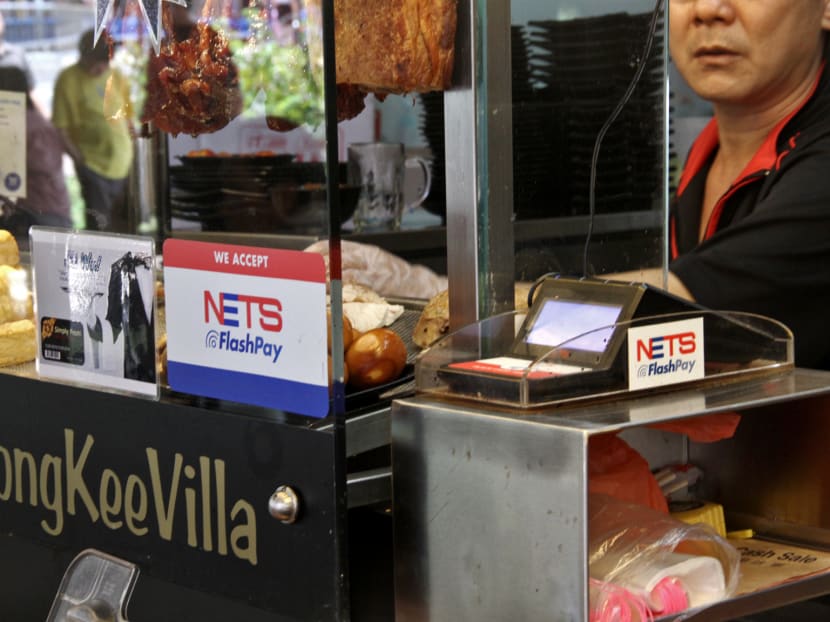 SINGAPORE — A new venture to let customers make cashless payments at hawker centres has been met with muted response.
Many hawkers at Bedok Interchange, Beo Crescent and Clementi 448, who got the NETS FlashPay terminals from July last year to January this year said few customers choose this mode of payment.
Response has been so lukewarm that at least one of them has unplugged her terminal.
Ms Tan B C, who sells cakes at Bedok Interchange Hawker Centre, said she shut off her terminal just one month after she got it because none of her customers asked to use it.
"My customers are usually retirees and old people, and they don't feel safe using it," said the 50-year-old.
FlashPay works by tapping pre-loaded cards on the terminals.
"There's no receipt, so they are scared I will charge them more than I should," she added.
A 52-year-old hawker selling Chinese confectionary at Beo Crescent Market & Food Centre, who wanted to be known as Ah Tiong, said he did not take up the offer to install the FlashPay terminal because most of his products cost less than S$1.
Mr Tan Jin Loon, who runs a chicken rice stall at Clementi 448 Market & Food Centre, however, is one of those who has had better luck with the terminal. "Every day about four to five people will use it," he said.
Happy with being saved from the hassle of returning change, the 58-year-old has signed a contract with NETS to keep the terminal for one more year.
Asked about the generally poor takeup rate, a NETS spokesperson said many sectors, such as hawker centres and wet markets, remain traditionally cash-based, but did not say why the company decided to go ahead with the venture.
"There is a great deal of inertia in changing a system that they are used to — accepting cash and using it for their expenses," she said, adding that it usually takes about three to five years for merchants and consumers to change their payment behaviour.
SIM University's marketing lecturer Jimmy Wong said cashiers at food centres tend to be older and may be less tech-savy, which means a little more motivation is needed to make the switch to using such terminals.
Singapore needs to reach a "tipping point" where sufficient people start to enjoy the benefits of a cashless system for the payment mode to take off, he added.
"The speed of achieving such a reality will strongly depend on those advocating for such a system to provide not only the incentive and motivation to switch, but also for those who have already done so to spread word-of-mouth about the benefits," said Dr Wong.
Marketing expert Hannah Chang from the Lee Kong Chian School of Business of Singapore Management University also feels that Singapore will move towards being a cashless society, despite the slow start.
"With more retailers offering cashless payments, the next big question might be how to convince consumers to adopt cashless payments as their default payment method," the assistant professor said.