SMU student on trial for molesting 22-year-old in classroom during overnight study session
SINGAPORE — A Singapore Management University (SMU) student claimed trial on Monday (Sept 7) to a single charge of molestation, which allegedly took place in January last year during an overnight study session.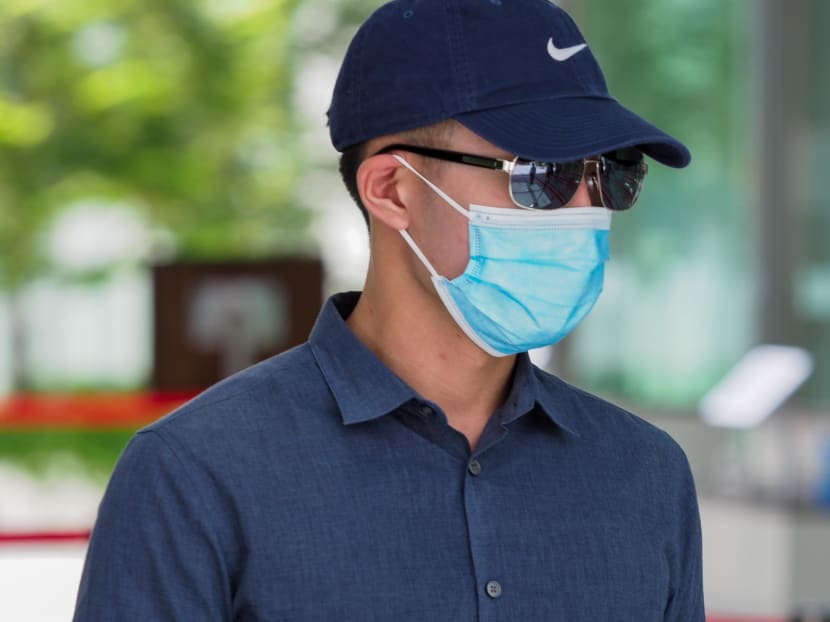 Lee Yan Ru, 24, allegedly invited a young woman to SMU for an overnight study session
She claimed that he suggested watching Netflix and molested her
He molested her again after she refused his advances and fell asleep
A DNA report showed that his semen was found on her face and neck
SINGAPORE — A 24-year-old Singapore Management University (SMU) student claimed trial on Monday (Sept 7) to a single charge of molestation, which allegedly took place in January last year during an overnight study session.
Lee Yan Ru, then aged 22, is accused of rubbing his private parts against a 21-year-old student's chest after she fell asleep in a university study room.
The woman, who is not an SMU student, cannot be named due to a court order to protect her identity. She is now 22 years old.
Court papers did not indicate how they knew each other, but previous media reports of Lee's arrest stated that she met Lee on social media channel Instagram and they had mutual friends.
She had also posted about the alleged incident on her public Instagram account.
The alleged victim told police officers that Lee had invited her to study with him at about 12am in the wee hours of Jan 8 last year.
They met at about 1am outside a building that houses SMU's School of Economics and School of Social Sciences. He then took her to a third-storey classroom.
After he allegedly molested her, she went to the ground floor of the building, spoke to a security guard and filed a police report at about 6.40am.
CLAIMED SHE REFUSED HIS ADVANCES FIRST
One of the policemen who responded to the scene testified on Monday morning as to what the alleged victim told him about the incident.
Sergeant Wong Cheuk Kay said she claimed that she and Lee had studied until about 2am, when she "felt a little bit tired and started watching Netflix".
She then told Sergeant Wong that Lee watched shows on the entertainment streaming channel with her, before he said that the light was too glaring and suggested that they go under the table.
They continued watching there, but he then allegedly put his hands under her shirt and squeezed her breasts. 
"She then claimed that he tried to kiss her but she refused his advances. This then lasted till about 4am before (Lee) fell asleep on a chair. She then claimed that she covered her head with a jacket and fell asleep on the floor," Sergeant Wong told the court.
She added that around 6.30am, she felt a weight on top of her and found Lee masturbating when she removed her jacket.
He later wiped her neck, face and hair with some tissue paper before discarding them in a plastic bag, based on facts agreed upon by the prosecution and defence.
A DNA report later showed that Lee's semen was found on her face and neck, but not on her jacket.
LEE SAID HE WAS 'INTIMIDATED AND HARASSED' 
The security guard from the building that the woman approached, who was employed by Certis Cisco, testified that Lee had knelt down in front of the alleged victim when they were at the ground floor of the building.
"He was asking the lady for something like forgiveness," Mr Woo San Nin told the court.
Mr Woo added that he did not hear what Lee said while the alleged victim seemed "very angry and stressed".
When questioned by Lee's lawyer Josephine Chee, Mr Woo said that students with key cards can access any level of the building without passing through a gantry, as they can use their cards to enter the lifts.
After the police arrived, they spoke to the alleged victim near the building lobby, but Sergeant Wong said that Lee refused to speak to them.
Lee also tried to call his father but police officers do not usually allow calls before the investigation officer arrives, Sergeant Wong said.
The case's investigation officer, Station Inspector (SI) Koh Bao Bao, obtained closed-circuit television (CCTV) footage of Lee and the alleged victim's movements in the building. 
However, there was no CCTV camera in the study room.
Lee had also told SI Koh that during investigations between February and May last year, he was "intimidated and harassed" by phone text messages.
Upon questioning by another of Lee's lawyers, Mr Thong Chee Kun, SI Koh added that she could only advise Lee to block the number or make another police report.
It was not revealed in open court who had allegedly sent him the messages.
The trial continues on Monday afternoon, with the alleged victim taking the stand.
Lee is represented by Mr Thong, Ms Chee and Mr Jonathan Oon from law firm Rajah & Tann. 
If found guilty of molestation, he could be jailed up to two years, fined, caned, or receive any combination of the three penalties.