Some medical procedures allowed to resume soon, but strict measures on dental treatments to stay
SINGAPORE — Some healthcare services that were restricted during the circuit-breaker period will gradually resume in the coming weeks as the authorities move to ease some of the regulations to limit the spread of Covid-19.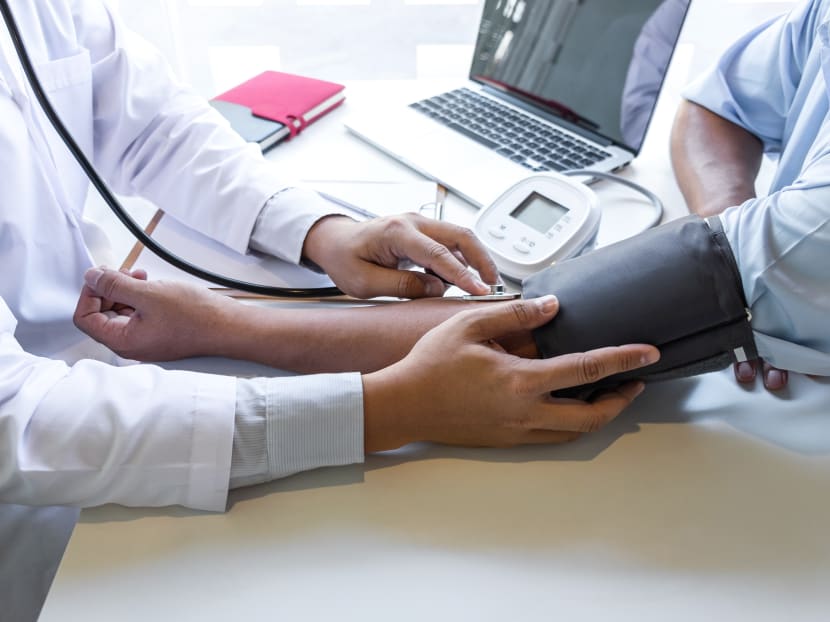 SINGAPORE — Some healthcare services that were restricted during the circuit-breaker period will gradually resume in the coming weeks as the authorities move to ease some of the regulations to limit the spread of Covid-19.
The circuit breaker, which began on April 7, is scheduled to end on June 1, with restrictions on social and business activities to be relaxed in phases.
In a circular dated May 19 and issued by the Ministry of Health (MOH) to licensees of general practitioner (GP) clinics and specialist medical clinics — a copy of which was seen by TODAY — the ministry said that selected healthcare services can resume in a "tiered framework" based on the following criteria:
From May 19, healthcare services that cannot be further deferred for more than two weeks can resume.

Examples include recommended adult vaccinations such as seasonal influenza and pneumococcal vaccination, all in-vitro fertilisation procedures and time-sensitive conditions for infants and children such as hearing restoration.

Healthcare services can also resume if further suspension will lead to adverse outcomes. These refer to cases where patients have significant impairment or symptoms such as pain, or when further delay in treatment will result in greater clinical risk or potential complications.

From June 2, other healthcare services that cannot be further deferred for more than four weeks can resume. 

Examples of services that can resume from June 2 include cancer screenings for high-risk patients, advanced cataract or glaucoma procedures for the eye and management of sports medicine-related conditions.
In the circular, MOH said that the resumption of such services must be based on medical necessity and carefully balanced with the need to set aside sufficient capacity and manpower to cover ongoing Covid-19 operations.
It added that essential and semi-urgent procedures and services should continue to be prioritised even with the relaxed measures.
"The doctor should assess the patient's medical condition and treatment progress to determine whether the service or procedure is considered medically necessary to be prioritised for care."
Where it is appropriate, healthcare professionals should also continue to use teleconsultation to conduct consultations with patients. They should also continue to defer non-essential services and procedures that can be safely deferred.
CRITERIA FOR RELAXING SERVICES 'FAIR'
Doctors interviewed by TODAY said that the relaxed measures will allow many patients who have postponed medical appointments and treatments to get the help they need.
They also agreed that the guidelines issued by MOH are fair and reasonable and are broad enough to cover a variety of medical conditions.
Dr Alvina Nam, 52, who runs private clinic Clinic@Costa, said that the relaxed measures will mean, for example, that patients who suffer from skin conditions or mental health conditions would be able to visit clinics for treatment.
Patients who may be under the impression that their ailments are not serious enough to see a doctor will also be encouraged to go get them checked.
Some of these patients who have put off seeing a doctor during this period may be experiencing serious medical issues but are unaware of them because they have not been diagnosed, Dr Nam said.
Orthopaedic specialist Henry Chan, 41, said that the relaxed measures will give physicians the ability to treat patients with more serious issues such as a ligament tear or shoulder dislocation.
"After the circuit breaker ends, it would have been about two months and I do think (these patients) would benefit from a review so that we can see how they are doing," Dr Chan said.
SITUATION UNCHANGED FOR MOST DENTAL PATIENTS
A 40-year-old dentist in the private practice who spoke on the condition of anonymity said that even with the easing of some restrictions, the situation remains largely unchanged for patients who require dental care.
Only essential and emergency procedures will be allowed as they are now. And it is only in the second phase of the easing of restrictions that dental procedures with minimal aerosol use can be done. 
Many dental procedures involve the use of aerosols, the dentist said.
She also said that when they administer temporary stop-gap treatments for patients, they had designed them with the assumption that patients can return for a permanent fix after June 1.
"Now those patients will be left hanging because there is nothing more that we can do for them.
"I can foresee that more money and more drastic treatments will be needed down the road… It's disappointing because the people who suffer are our patients."
Dr Raymond Ang, chief operating officer of Q&M Dental Group, which runs more than 70 clinics in Singapore, also noted that procedures such as wisdom tooth operations and the fixing of dental crowns are still prohibited.
Previously, TODAY reported that some dentists have appealed to the authorities to ease some of the strict regulations imposed on dental clinics here, which has left patients coping with pain and unable to receive the treatments they need.
The latest announcement from the authorities will mean that patients who have been patiently waiting for the circuit breaker to end will be disappointed that they will have to postpone their appointments yet again, Dr Ang said.
One such patient who was disappointed to hear that he will not be able to cure a toothache that he has had for close to a month is Mr Tay.
The 32-year-old, who declined to give his full name, had visited a dentist in late April. He has a cavity that needs to be refilled but was informed by the dentist that he can only get a temporary filling due to the restrictions placed on dental practitioners. He did not take up the offer.
Mr Tay was looking forward to his next visit and had already made an appointment for June.
He said: "If I cannot get it fixed by then, I will just bear with it some more. I don't think there is a point in getting a temporary filling because the dentist explained that I would have to get it removed to put in the permanent one."