SPH apologises for article wrongly claiming to have interviewed undergrad on Covid-19 experience
SINGAPORE — A Singapore Press Holdings editor (SPH) on Wednesday (May 13) apologised to a Nanyang Technological University (NTU) student for running an article that falsely claimed to have interviewed him on his experience as a Covid-19 patient.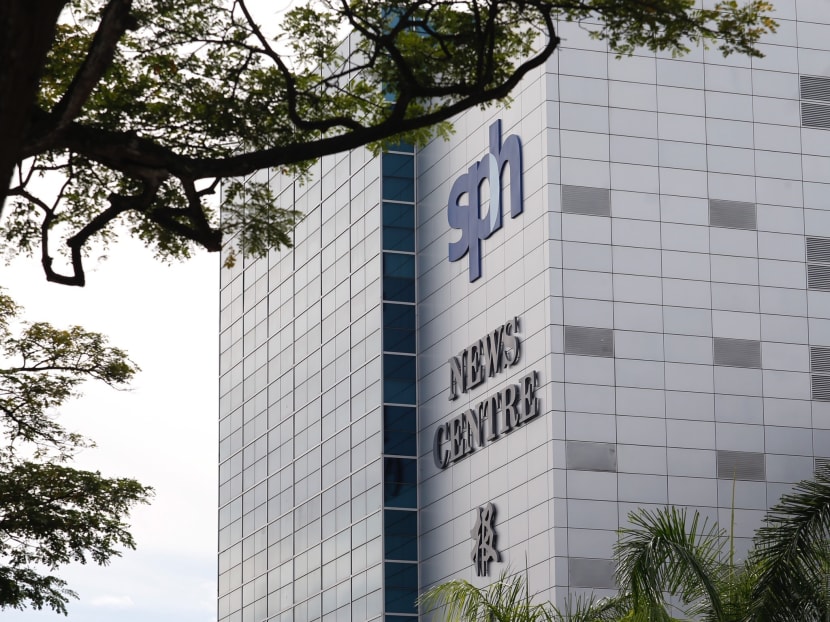 SINGAPORE — A Singapore Press Holdings editor (SPH) on Wednesday (May 13) apologised to a Nanyang Technological University (NTU) student for running an article that falsely claimed to have interviewed him on his experience as a Covid-19 patient.
The undergraduate, Mr Quah Zheng Jie, had rejected an interview request by a Lianhe Wanbao journalist, who was an acquaintance of his.
But the journalist then based the May 7 report headlined "NTU student perplexed at how he contracted Covid virus despite not having left the house during circuit breaker period" on Mr Quah's social media posts, while passing it off as an interview with the undergraduate.
"We sincerely apologise to Mr Quah, as we should not have attributed the story we ran to an interview with him when he expressly declined the interview request," Ms Han Yong May, editor at SPH Chinese Media Group NewsHub, wrote in an open letter published in Lianhe Wanbao on Wednesday.
She said that the company has set up an independent disciplinary committee to review the case, and will decide on the penalties to be imposed.
"SPH, as the employer of the reporter, will take responsibility by addressing the mistake, and take measures to avoid further recurrences."
WHAT HAPPENED
The journalist, whom Ms Han did not name, "is relatively new to the job, having just joined the newsroom two months ago".
He had approached Mr Quah for an interview after seeing his Instagram post where he claimed to have been infected with Covid-19 even though he had stayed home.
"Notwithstanding the unwillingness of Mr Quah to be interviewed, our reporter used the wrong method to report on the story, by framing the article as an interview when it was actually written based on Mr Quah's IG posts and his personal understanding of Mr Quah," said Ms Han.
The journalist did not inform his immediate supervisor that he had not obtained Mr Quah's consent for the interview.
"The newsroom has in place strict protocols and procedures to ensure that our news reporting standards are upheld. In this instance, the reporter had not followed the procedures and protocols expected of all our journalists," said Ms Han.
She added that while Mr Quah's family circumstances and surname were changed in the report in an attempt to obscure his real identity, no permission was granted to do so and the journalist also did not indicate that an alias was used to protect the identity of the newsmaker, as required by SPH rules.
Mr Quah took to social media on May 7 to accuse the journalist of unethical behaviour before emailing the newsroom the next day, said Ms Han.
"The newsroom management took his accusations seriously, and after confirming that the reporter in question did not interview Mr Quah, we replied to Mr Quah saying that 'we have taken down the report from our website and social media after an internal investigation'," she added.
"We further explained to Mr Quah that the reporter had written the story based on Mr Quah's social media posts, and that the reporter 'had made a mistake and a wrong judgement to mention in the article that you were interviewed despite the fact that you said you were not willing to. We apologise for the wrong attribution and the inconvenience caused'."
On May 10, Mr Quah put up on a Facebook post that included screenshots of his online exchange with the journalist in which he declined several requests to be interviewed.
Titled "National newspaper fabricates interview based on my Covid-19 experience", it also accused Lianhe Zaobao of fabricating his experience, a charge denied by Ms Han.
"The story was not fabricated. The details were based on extracts from Mr Quah's social media posts," she wrote, adding that while the article was published by Lianhe Wanbao, it was also carried on the website of Lianhe Zaobao.
A day after putting up his latest Facebook post, Mr Quah emailed the newsroom to urge the editors to consider dismissing the journalist, said Ms Han.
"Although the reporter has indeed made a mistake, the reporter has been truthful in admitting his mistake and expressing his remorse for misleading readers and impacting the newspaper's reputation," she added.
"We need to carefully consider if there are mitigating factors for someone who is just starting off his career."
She noted that the company has a disciplinary system in place, and if a journalist is alleged to have violated its code of conduct, he or she has the right to a proper investigation process and hearing.
"This incident serves as a timely reminder to us, that we should constantly review our working procedures and reiterate to our colleagues the importance of adhering to journalistic principles and processes."
In a note on Facebook on Thursday, Mr Quah described Ms Han's response as "disappointing" and went on to give examples of how the journalist had fabricated details of his story.
"(The journalist's) story is concocted, just not wholly. It was a mix of my actual personal details, details from social media and fake information," Mr Quah said.
For instance, while the article said that his daily routine before the circuit breaker was limited to buying takeaway meals and attending school, Mr Quah said that, in reality, he had also participated in activities such as exercise, visiting a friend and attending medical appointments.
Mr Quah also wrote that the article wrongfully stated that he had stayed at home and participated in home-based learning during the circuit breaker. According to him, he had gone out to visit the doctor once and never did any home-based learning.
Other examples he gave include the article's report that his family members had undergone swab tests and that they stayed at home during the circuit breaker. Mr Quah said that his parents work in essential services and continued to leave their house during the circuit breaker.
Nevertheless, Mr Quah thanked SPH for its "swift response", and wrote that he would respect any disciplinary actions handed to the unnamed journalist in question.