S'pore Art Museum appoints new curatorial director
SINGAPORE – The Singapore Art Museum (SAM) has appointed Dr June Yap as its new Director of Curatorial, Programmes and Publications.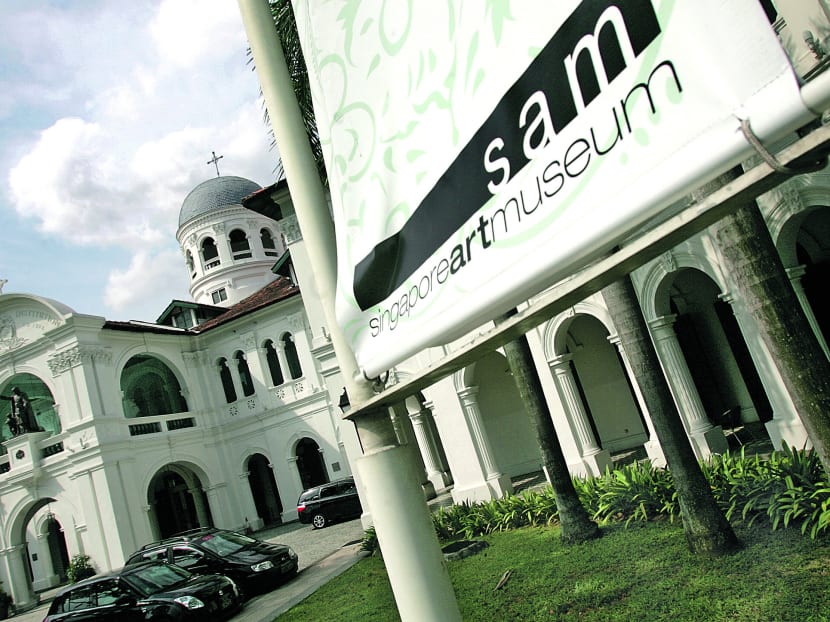 SINGAPORE – The Singapore Art Museum (SAM) has appointed Dr June Yap as its new Director of Curatorial, Programmes and Publications.
Yap, who will take up the position from Sept 1, will oversee SAM's content creation, adding her expertise and experience to the SAM curatorial team in the lead up to SAM's revamp, future programming and planning.
She has over a decade of local and international curatorial experience under her belt, including a two-year curatorial residency at the Solomon R. Guggenheim Museum in New York from 2012 to 2014.
She has spearheaded new media exhibitions as a curator with SAM in 2003 and 2004, and has since also supported the museum as a member on the Acquisitions Committee and the recent Singapore Biennale 2016 Advisory Committee.
Reflecting on her new role, Yap said: "SAM has come a long way since it first opened in 1996. This period of rejuvenation and improvement of its buildings presents a great opportunity for reflection upon the museum's historic moments, as well as to forge its future path.
"I look forward to working with the team at SAM, and to sharing with our audiences and public our upcoming programmes and offerings."
In December last year, Yap left the Venice Biennale Singapore team due to a split in the partnership with artist Zai Kuning. The split came just five months after the National Arts Council (NAC) announced that the duo would be Singapore's representatives at the 2017 Venice Biennale, a major international contemporary art platform which runs from May 13 to Nov 26 in Venice, Italy.
At that time, NAC cited "differences in the operational approaches within the team" as the reason for the split.
The SAM saw several leadership changes in the last year. In June last year, marketing and arts management specialist Leng Tshua, who has more than 25 years of professional experience in various business portfolios, stepped down after less than a year as SAM's CEO.
Tshua was supposed to have worked closely with museum director Dr Susie Lingham, but she stepped down in March 31 2016, after having held the position since August 2013.
Yap will report to Ms Chong Siak Ching, who is Deputy Chair of the SAM Executive Committee of the Board and Head of the Visual Arts Cluster overseeing the National Gallery Singapore, Singapore Art Museum, and Singapore Tyler Print Institute.
Meanwhile, the SAM CEO position has yet to be filled.
Nonetheless, the SAM is "at a major milestone in its journey", said Jane Ittogi, chairman of the museum's board of directors.
Earlier this year, it was announced that the museum will be closed for a S$90m revamp, with plans to create "double-volume" spaces for large-scale art installations.
Ittogi said: "The Ministry of Culture, Community and Youth and SAM are working closely on the revamp of SAM's buildings, to realise our ambitions as a leading Asian contemporary art museum. I have no doubt that Dr June Yap's coming in to lead SAM's team of highly capable curators will take our research and programming of contemporary art into new territory."
Renovation works will start after the second quarter this year, and will be completed by 2021. Up to S$80 million will come from government funding and SAM will fund-raise the remaining amount. During the revamp, active museum programming will still continue in community spaces and spaces of other cultural institutions, according to SAM.