S'pore declares 2018 as 'Year of Climate Action'
SINGAPORE — Next year will be designated the "Year of Climate Action" for Singapore, the Environment and Water Resources Minister announced on Thursday (Nov 16).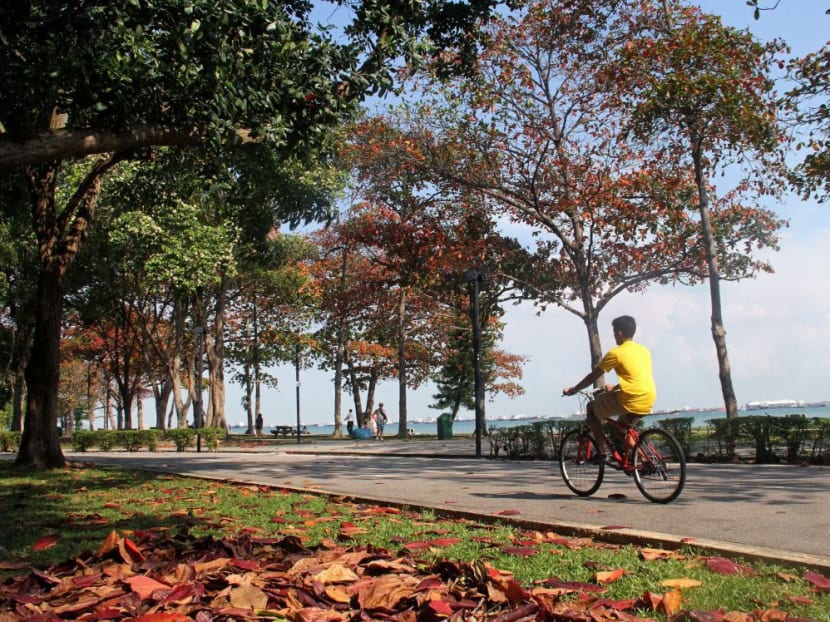 SINGAPORE — Next year will be designated the "Year of Climate Action" for Singapore, the Environment and Water Resources Minister announced on Thursday (Nov 16).
Speaking at the United Nations (UN) Climate Change Conference in Bonn, Germany, Mr Masagos Zulkifli stressed Singapore's commitment to fight climate change, given that the island-state is vulnerable to the environmental impact.
He said that while Singapore has placed considerable emphasis on sustainable development in its early years of nation building, "we want to do more to instil awareness of climate change among our citizens and inspire them to act in partnership".
Singapore is committed to the Paris Agreement, a pact made in 2015 by 195 nations to combat climate change, at the UN Climate Change Conference in Paris.
At this year's conference, Mr Masagos also announced that Singapore would be joining the Ministerial Declaration on Carbon Markets. The New Zealand-led declarations were first initiated at the Paris conference. Through this, interested countries will work together to develop standards and guidelines for using market mechanisms that ensure environmental integrity, and avoid any double-counting or double-claiming of emissions reduction units.
Next year will see Singapore chairing the Association of South-east Asian Nations (Asean), and the timing is right to move ahead with plans in terms of energy use.
"We will work with fellow Asean members and our dialogue partners to advance the Asean Plan of Action for Energy Cooperation 2016 to 2025," Mr Masagos said.
Singapore will try to reduce its energy intensity in the Asean region by 20 per cent come 2020, down from the levels in 2005, and increase the component of renewable energy in the Asean energy mix to 23 per cent by 2025.
On Thursday, Mr Masagos reiterated key policies that have been put in place this year.
In February, Singapore became the first country in South-east Asia to introduce a carbon tax, which is set to take effect from 2019. The tax rate is expected to be between S$10 and S$20 per tonne of greenhouse gas emissions, which is within the range of what other jurisdictions have put into effect.
"The scale of solar energy deployment in Singapore is limited by space constraints and issues with intermittency, but we are not easily deterred," he said.
Last year, Singapore launched the world's largest floating solar panel test-bed atop a hectare of waters at Tengeh Reservoir. These floating test-beds might also be deployed at other reservoirs, Mr Masagos said. "Singapore is pushing ahead to increase our solar PV (photovoltaic) deployment to 350 MWp by 2020, and further to 1GWp beyond 2020," he added.
Next month, Singapore's first electric car-sharing programme begins, and 1,000 electric cars and 2,000 charging points will be deployed island-wide by 2020.
As the two-week UN conference comes to an end on Nov 17, a study by The Global Carbon Project and the University of East Anglia found that 2017 is looking to be the year with the highest levels of carbon pollution on record, due to a surge in fossil fuel consumption.
A recent report by the World Resources Institute also found that the number of countries that have already peaked their greenhouse gas emissions increased from 33 in 2000 to 49 in 2010.
Their findings estimate that by 2020, the number of countries that have already peaked, or have a commitment that implies an emissions peak, would grow to 53. By 2030, this would go up to 57.
The report noted that several developing countries are taking on commitments to reduce greenhouse gas emissions, but the number of countries peaking and their peak emissions levels are not enough to meet the Paris Agreement's temperature goals to limit global warming to well below 2˚C.
The rate of warming over Singapore from 1951 to 2012 was 0.26˚C per decade, more than double the global average over the same period. The country's daily mean temperature is also projected to rise by up to 4.6˚C towards the end of the century.