S'pore, Thailand to link up e-payment systems
SINGAPORE — Singapore's electronic payment push will go beyond its borders, as the Monetary Authority of Singapore (MAS) and financial institutions here agree to a tie-up with their counterparts overseas.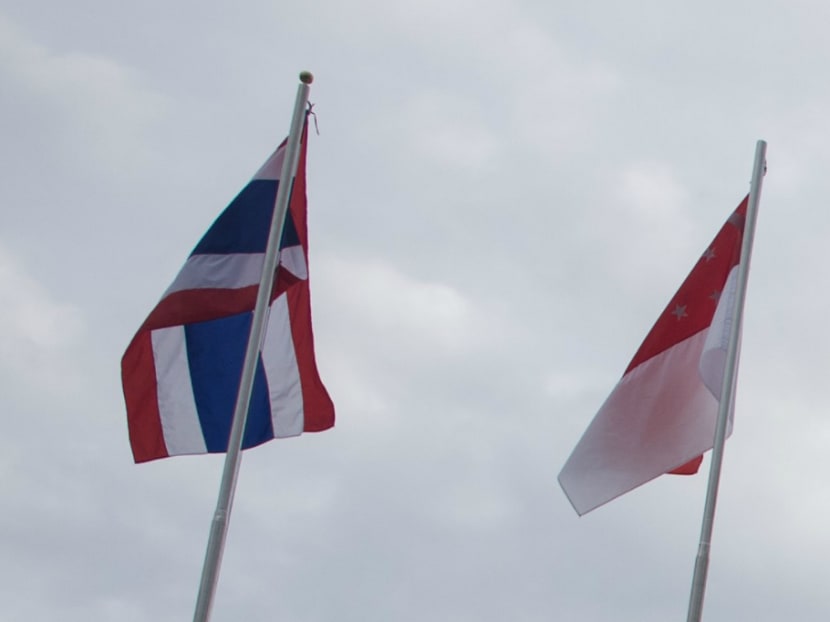 SINGAPORE — Singapore's electronic payment push will go beyond its borders, as the Monetary Authority of Singapore (MAS) and financial institutions here agree to a tie-up with their counterparts overseas.
The MAS announced on Tuesday (Nov 13) that Singapore's PayNow system would soon be linked to PromptPay, Thailand's equivalent. This means that someone in Singapore may send money to another person in Thailand, and vice versa, by using just their contact numbers, at any time of the day.
On Monday, Mr Ong Ye Kung, Education Minister (Higher Education and Skills), said that Singapore is collaborating with India and China to offer similar cross-country payment solutions.
Speaking at the Singapore Fintech Festival on Tuesday, Mr Ravi Menon, managing director of MAS, said that the central bank also has plans to make cross-border payments and settlements cheaper and faster through the use of technology.
Singapore's PayNow service allows inter-bank transfers to be made using mobile phone numbers or personal identity card numbers. Around the middle of next year, the service will be extended to businesses so that they will be able pay each other, or receive payments from customers.
Analysts said that the e-payment sphere has a lot of potential for growth. For starters, it would cut down on transaction fees and this would benefit both businesses and consumers.
Mr Chia Tek Yew, head of the financial services advisory at KPMG Singapore, said that sharing payment systems with China, India and Thailand is a logical step because these places are trade corridors. "Companies who choose to set up their business or subsidiaries in Singapore can now look forward to a more cashless approach to cross-border payments," he said.
Business and leisure tourists would also stand to benefit from the infrastructure. For example, a traveller visiting any of these countries would be able to make payments without having to worry about having cash on hand, while merchants could save on operational costs because they would not have to set up cash facilities for tourists, Mr Chia said.
Mr Hari Sivan, 37, founder of Singapore-based fintech startup SoCash, observed that the MAS is taking the leap in providing the linkages to help create an Asian e-payments network, which is a "strategic play".
The tie-up with India, for example, will see Singapore's payment solutions provider Nets establish a framework to enable cross-border payments with the National Payment Corporation of India. This is just the beginning, Mr Sivan said. "I believe it has the potential to develop into other strategies."
Thais and Indian nationals approached by TODAY welcome the latest news, saying the e-payment service would make things "hassle-free" since they need not have to carry too much cash with them when travelling to Singapore.
Mr Puritat Kritpet, 35, an examiner at the Bank of Thailand who was attending the Singapore Fintech Festival, said that using PromptPay helps him save a lot of time, whether it is eating out with his friends or sending money to his parents. He has been using PromptPay for about two years, transfers about 100 to 500 baht (about S$4 to S$20) per use, around once or twice a week.
To be able to use the service in Singapore would make it even easier for him when he travels here for work, he added.
Mr Sivan from SoCash, who is from India and a Singapore permanent resident, said that e-payment systems would help him stay connected with family and friends back home. While in Singapore, he may make purchases for his parents from a website in India, and when friends have celebrations, he may also send gifts through India's online stores.
Singaporean Edward Lee, 28, a financial consultant who goes to Thailand at least once every two years for holidays, said: "Singaporeans go to Thailand very often as it is usually affordable for us. If we can go cashless, it would certainly make it very convenient."
Mr Lee is not too worried that such electronic transactions would be risky, because all banking transactions are recorded, he said. "Having too much cash in your wallet makes it more dangerous, since you may be robbed," he countered.